Shining a Spotlight on Steph Langel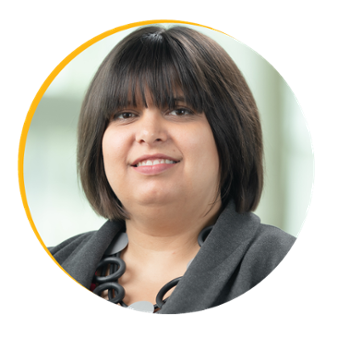 Academy Member Since 2021
Instructional Designer, Office of Interactive E-Learning
Email

What do you do at UNMC?
I lead our funded awards program, where faculty work with students to create curricular modules. The students bring innovation and creativity, the faculty bring their subject matter expertise and curriculum understanding, and I advise on educational delivery and technical know-how.
I also work with faculty, students, and staff to develop interactive digital learning materials based on best practices and educational research, including curricular, non-curricular, and externally funded projects. I have had the pleasure of creating learning materials on responding to COVID, identifying survivors of human trafficking, immunization training, and mitigating bias when hiring.
Every day I work with the brilliant experts here at UNMC while getting to incorporate my passions for technology and education.

Tell us about your educational research interests and teaching role.
My research interest is improving student engagement and retention through interactive mechanics, interface design and deliberate feedback. I also work with multiple faculty members on educational research through e-modules, using the medium to research specific content delivery methods and design theories.

What is one of your favorite/memorable teaching moments?
Before coming to UNMC, I was a high school teacher for eight years. Working with students in the funded awards program fills the same bucket. I love to help students bring their visions to light and experience those lightbulb moments.

What do you see as the biggest benefit to being a member of the IAE?
The IAE allows me to connect with others in UNMC who share similar interests and learn more about all of the work being done across UNMC.

When you were a kid, what did you want to be when you "grew up" and why?
Growing up, I wanted to be a video game designer, to the point where I majored in Computer Science. I loved the storytelling, beauty and innovation I found in games; now, I get to bring that same love to health care education!