Shining a Spotlight on Suhasini Kotcherlakota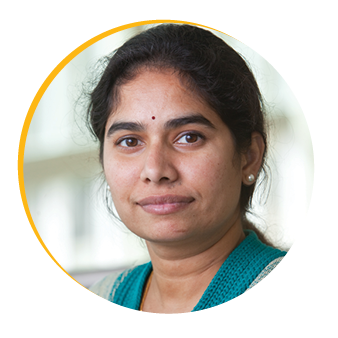 Academy Member Since 2016
Assistant Professor, College of Nursing – Omaha Division
Email

What do you do at UNMC?
I am an Assistant Professor at the College of Nursing and have a courtesy Assistant Professor appointment with the College of Allied Health Professions. On a day-to-day basis, I engage in education, research and service activities working alongside professionals preparing the next generation of students to transform health care and serving the Nebraska community and beyond.

Tell us about your educational research interests and teaching role.
My current research area focuses on enhancing inclusive practices for teaching and learning in health professions. My other interests include studying innovative approaches to integrate instructional technologies into classroom environments for improving learning contexts leading to student success. I teach Nurse Educator courses involving technology and practicum experiences in the College of Nursing and a fully online Interprofessional Teaching with Technology course in the College of Allied Health Professions.

What is one of your favorite/memorable teaching moments?
Every time a student says that they are longing for more learning, they make my day!

What do you see as the biggest benefit to being a member of the IAE?
The biggest benefit to being an IAE member is the opportunity to share and hear the latest happenings from academic experts and to be socially connected.

What's the best advice you've ever received?
Hit 'refresh' or restart!