The following learning spaces were completed in October 2019. Take the virtual tour of the new clinical and virtual simulation laboratory and digital design studio. Download brochure.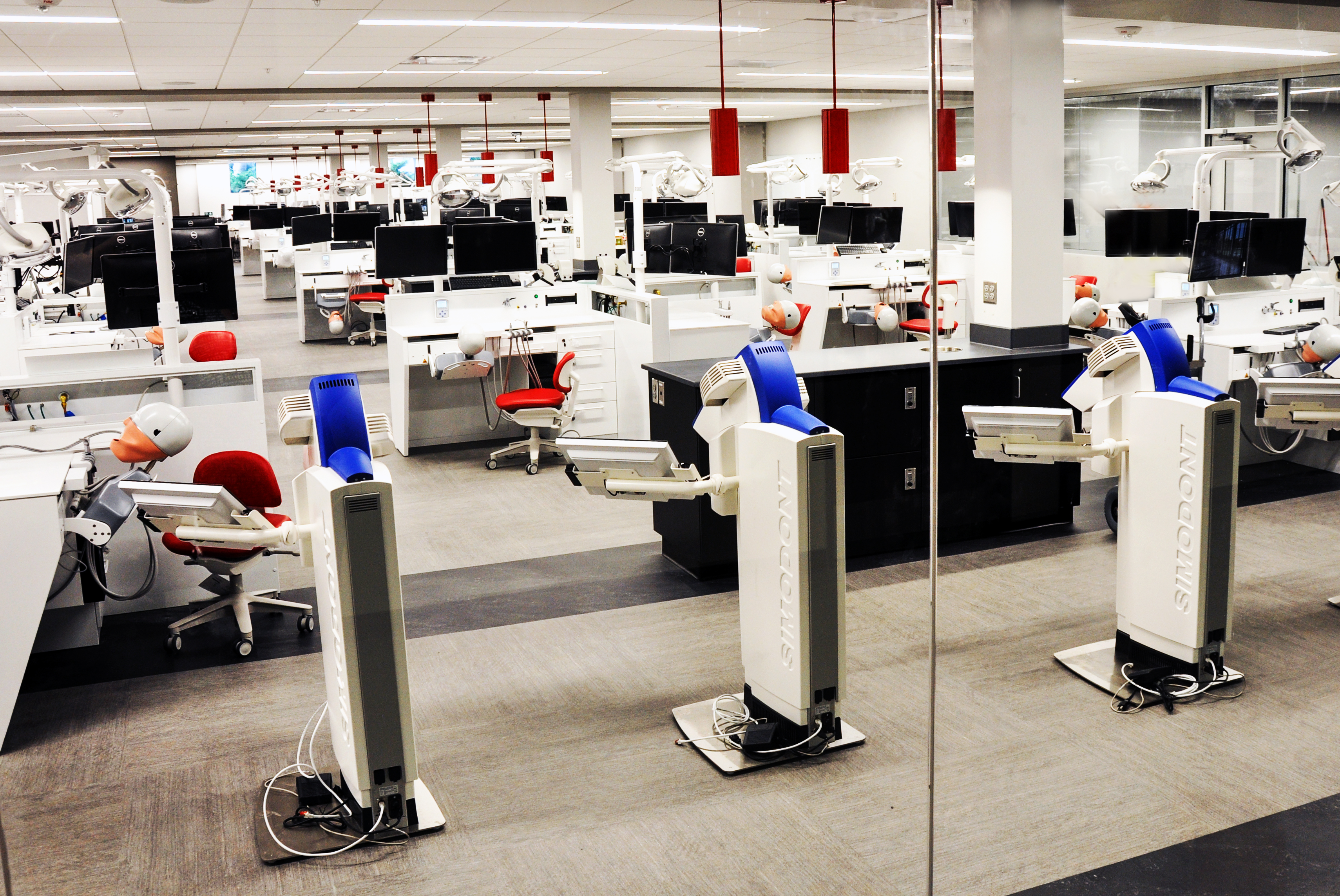 Clinical and virtual simulation laboratory: In the 5,500-square-foot, 64-station clinical and virtual simulation laboratory, students learn the latest clinical techniques and skills through clinical simulations and virtual dental trainers which use simulation technology to achieve a high level of realism. Cutting-edge 3D, virtual reality and haptics technology allow students to navigate and manipulate virtual clinical environments.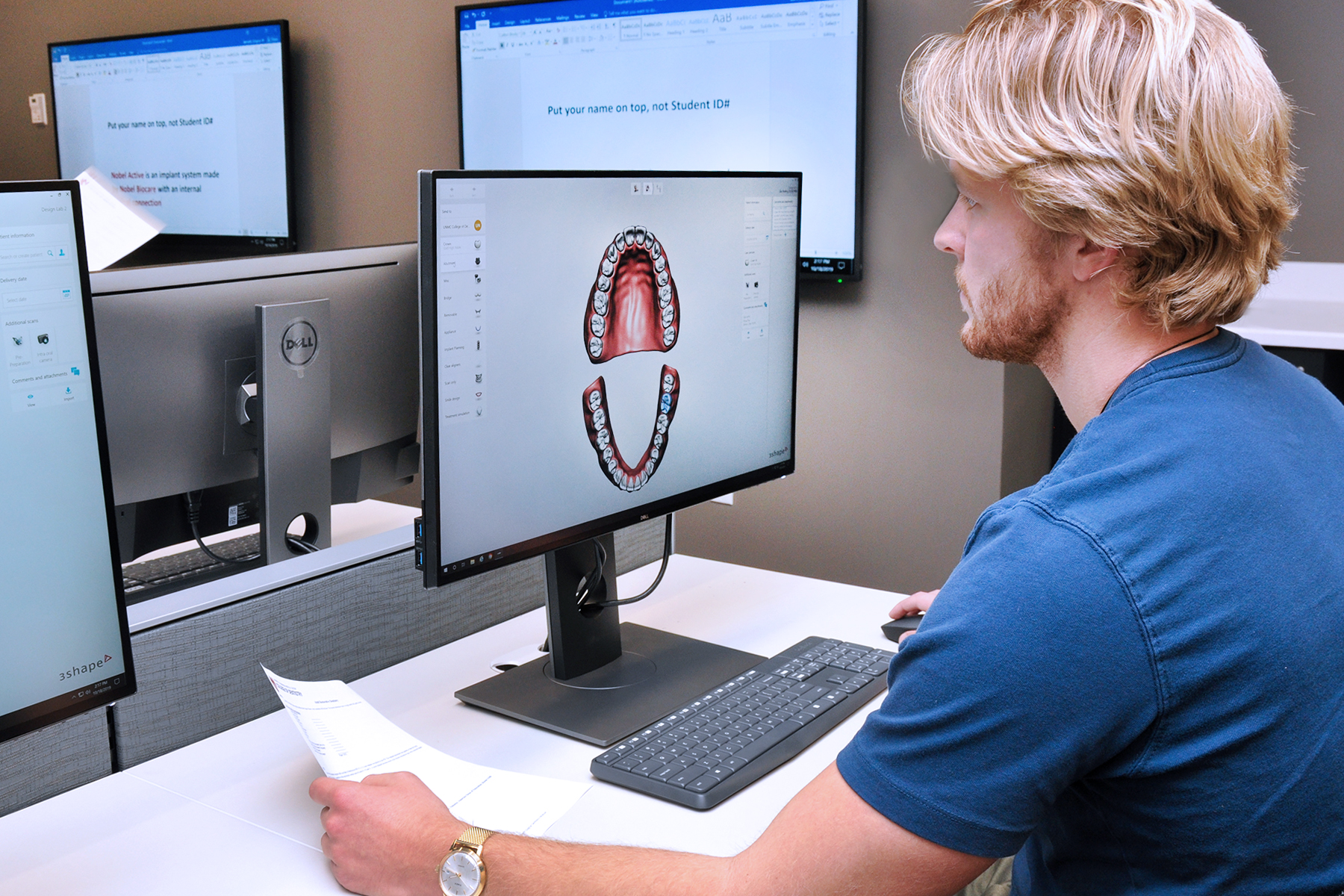 Digital design studio: In the 700-square-foot, 15-station digital design studio, students use the latest CAD/CAM technology and an equipment studio with milling machines and 3D printers to design dentures and restorations. Students gain cutting-edge digital dentistry skills that will help them reach new levels in their professional careers.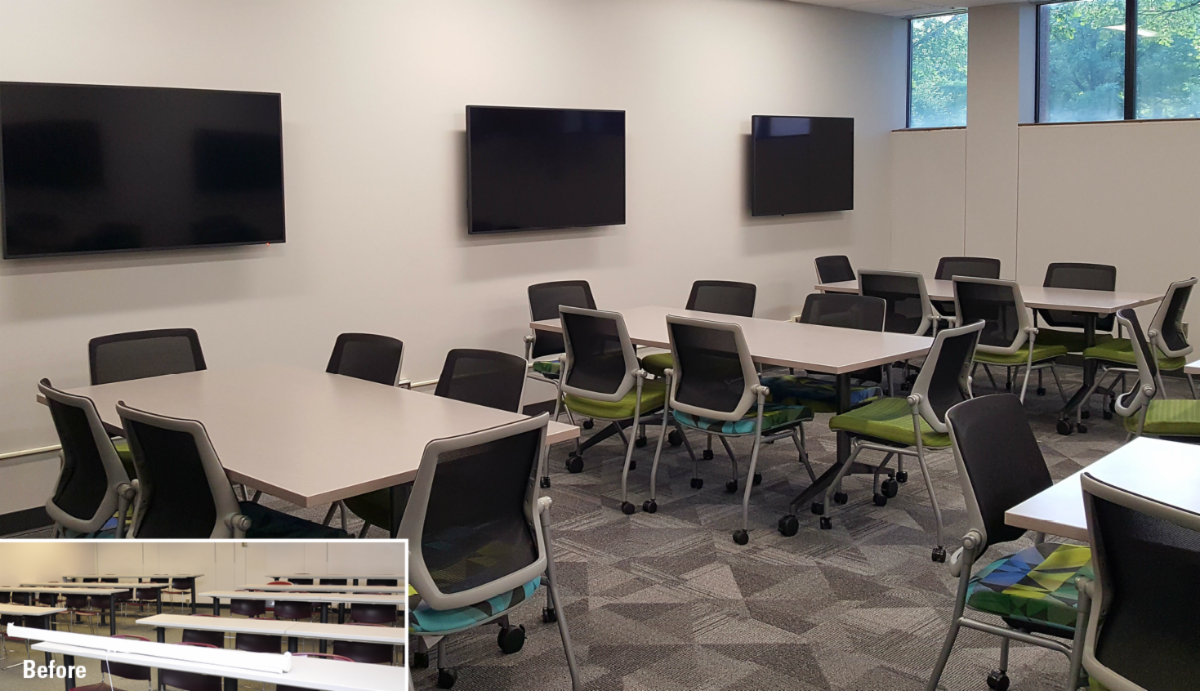 Classrooms: Multiple classrooms were upgraded with new mobile furnishings, digital display monitors and other technology upgrades, as well as new carpet.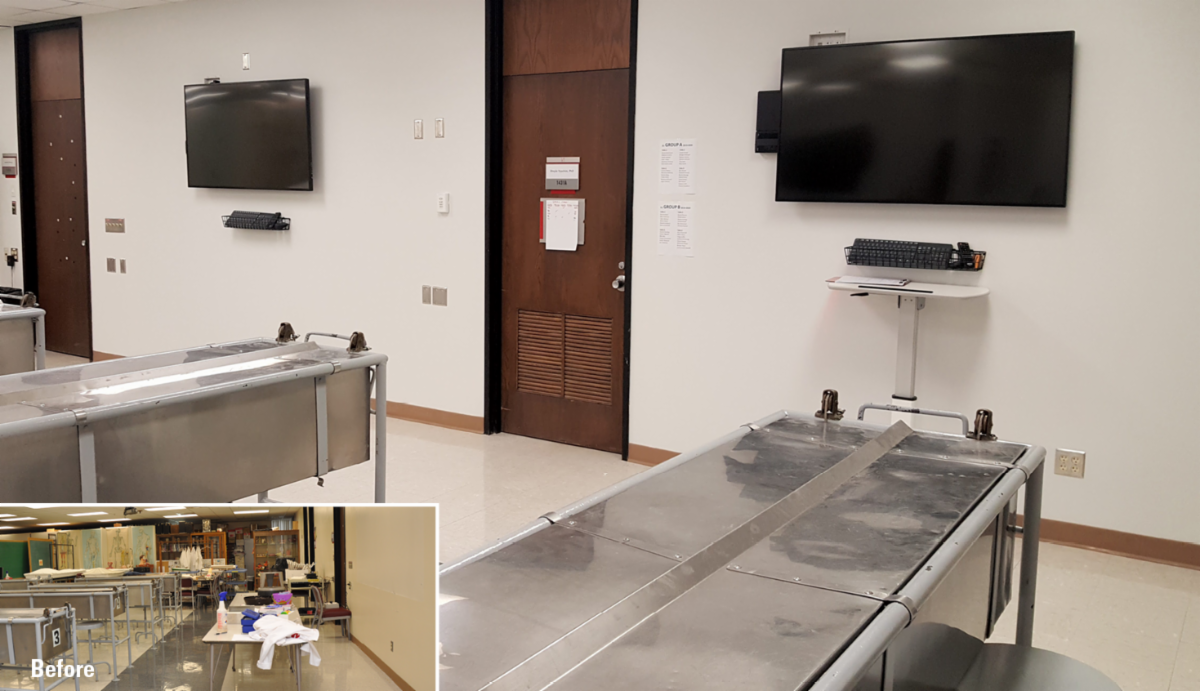 Anatomy lab: The anatomy lab was upgraded with new digital display monitors and new camera technology.