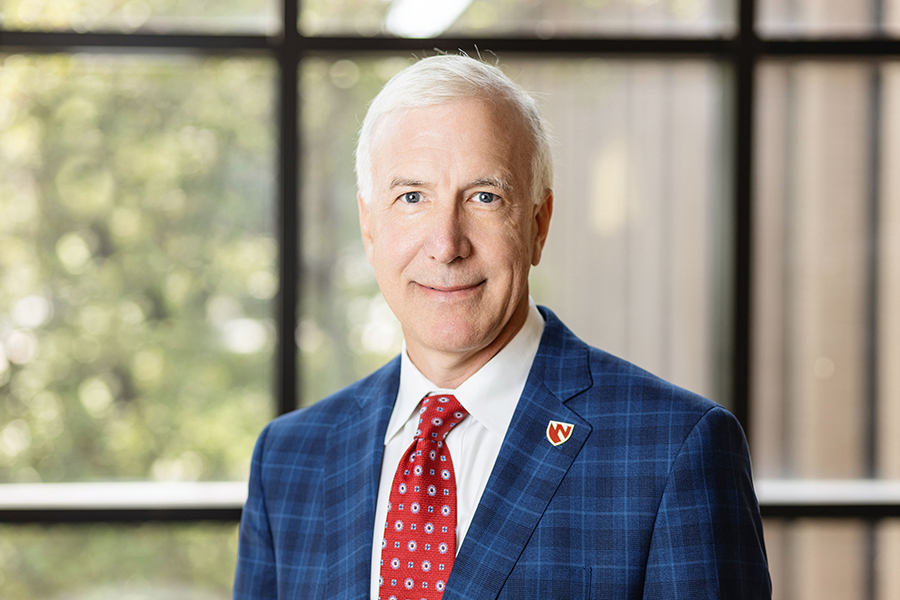 Professor and Chair
Dr. Merritt C. Pedersen Professor of Dentistry
Department of Surgical Specialties
Contact Information
2170B, UNMC College of Dentistry
4000 East Campus Loop South
Lincoln, NE 68583-0740
402-472-1314
jbavitz@unmc.edu
Education
Bucknell University, Lewisburg, Pa.
DMD, University of Pennsylvania, Philadelphia, Pa.
General Practice Residency, The Graduate Hospital, Philadelphia, Pa.
Oral and Maxillofacial Surgery, Allegheny General Hospital, Pittsburgh, Pa.
Diplomate, American Board of Oral and Maxillofacial Surgery
Teaching Responsibilities
Attending - Dental Implant Screening Clinic
Coordinator - Elective Dentistry Rotation
Co-Director - Dentofacial Deformity Clinic
Director/Initiator - Oral/Maxillofacial Surgery Internship, DENT 661
Director - Senior Selective Hospital Dentistry, OS 625, DENT 640
Lecturer - Orthognathic Surgery Seminar, ARD 593, DID 842, DENT 855, BIOS 150 (UNL)
Research Interests
Distraction osteogenesis and bone regeneration
Selected Publications
Bavitz, J.B. Commentary Letter, Canceling dental procedures due to elevated blood pressure: Is it appropriate?.  ADA Jul 151(7):474-475, 2020.
Bamgbose, B.O., Bavitz, J.B., Qian, F. The accuracy of electronic wrist blood pressure monitoring devices. Nigerian Dental Journal: Official Publicaton of the Nigerian Dental Association 23(2):161-168, 2015.
Alsalleeh, F., Keippel, J., Adams, L., Bavitz, B. Bisphosphonate-associated osteonecrosis of jaw reoccurrence after methotrexate therapy: A case report. J Endod Sep 40(9), 1505-7, 2014.
Bavitz, J.B.  Autotransplantation of teeth: a procedure that gets no respect. Oral Surg, Oral Med, Oral Pathol 110(4):441, 2010.
Bavitz, J.B.  Implant placement by the general dentist. Quality Resource Guide Met Life Dental, July 2010.
Bavitz, J.B.  High fidelity human simulators: we can do better at minimizing adverse anesthesia outcomes. "My View," ADA News, February 1, 2010. 
Bavitz, J.B.  Dental management of patients with hypertension. In Dental Clinics of North America 50:547-62, 2006.
Henriksen, B., Bavitz, B., Harn, S. Evaluation of bone thickness in the anterior hard palate relative to midsagittal orthodontic implants. Int J Oral Maxillofac Implants 18(4) 578-581, 2003.
Service Activities
Continuing Education Presenter