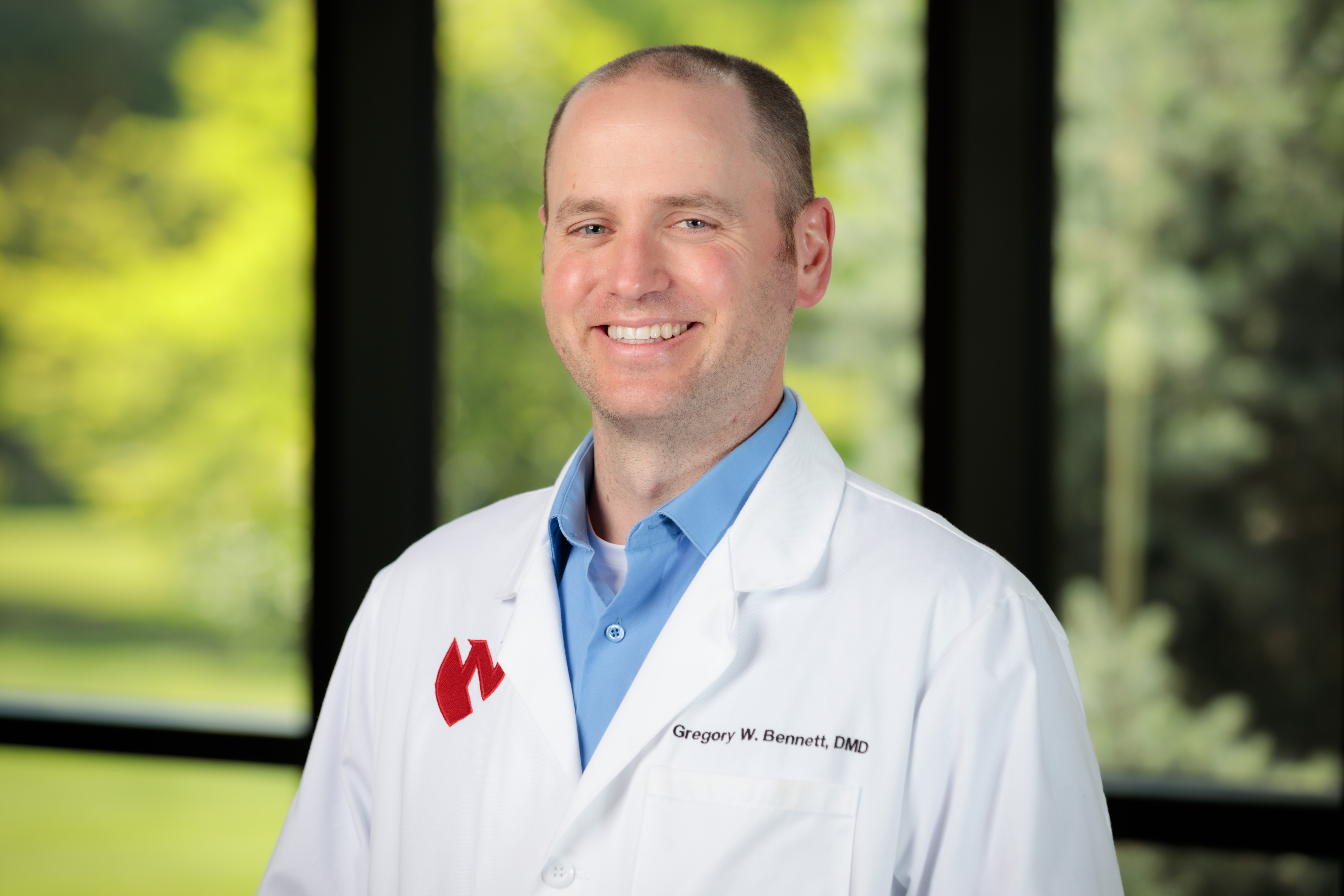 Assistant Professor and Vice-Chair
Department of Adult Restorative Dentistry
Contact Information
Room 2151, UNMC College of Dentistry
4000 East Campus Loop South
Lincoln, NE 68583-0740
402-472-1272
greg.bennett@unmc.edu
Education
General Practice Residency Certificate, Naval Hospital Camp Pendleton, MCB Camp Pendleton, 2011 
DMD, Oregon Health and Sciences University School of Dentistry, 2010
BS, Oregon State University, 2006
Teaching Responsibilities
ARD 590 Digital Dentistry
ARD 616 Advanced Topics in Restorative Dentistry 1
ARD 633 Advanced Topics in Restorative Dentistry 2
CADCAM Digital Dentistry Clinic
Comprehensive Care Clinic
Selected Publications
Bennett, G.W., The Root of Dental Anatomy: A Case for Naming Eustachius the Father of Dental Anatomy. Journal of the History of Dentistry. 2009 Summer-Fall;57(2):85-8
Bennett GW. 3D printed trial dentures to reinforce prosthodontic concepts. J Dent Educ. 2021;85 Suppl 3:2032-2033.
Bennett GW, Smith L. A combined conventional-digital workflow for predictable cross-arch guide plane reduction. J Prosthet Dent. 2022;127(5):695-697.
Bennett GW. Using 3D-printed restorations to add exercises in adhesive cementation of indirect restorations. J Dent Educ. 2021;85 Suppl 3:2036-2037.
Bennett GW, Kim SK. Comparison of the fit of surgical guides manufactured with low-cost 3D printers. Gen Dent. 2022;70(1):18-21.
Bennett GW, Carlson S. Three-dimensionally printed duplicate sleeping denture. J Prosthet Dent. 2022 Oct 4:S0022-3913(22)00559-5.
Professional Memberships
Academy of General Dentistry, Fellow
American Dental Association
American Dental Education Association
Nebraska Dental Association