Research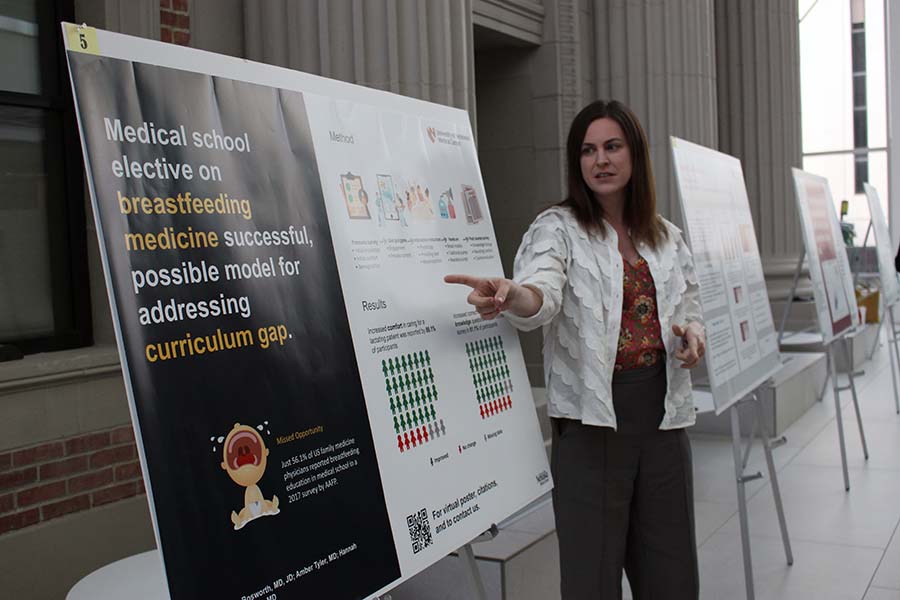 Research Support
The Department of Family Medicine provides a variety of support services to meet research needs.
Dedicated Study and Research Support
Study Planning
Institutional Review Board (IRB) Review
Writing & Grant Support
The Research Leadership Team provides a variety of research and scholarly activity support services, ranging from single consultations to full participation at every step of the research process. Research support may include:
Study planning
Grants preparation
IRB review
Data acquisition
Data and statistical support
Dissemination of findings
Our team can assist with every aspect of getting your study off the ground, including:
Refining the research question(s)
Study design
Sample size analysis
Identifying necessary resources
IRB rules can be complicated and confusing. Our team can help you understand what is required for your individual project. They can also provide advice on the following IRB related topics:
CITI / Good Clinical Practice (GCP) / Human Subjects Protection (HSP) Training
Choosing the correct IRB application
IRB application preparation and submission
Informed consent requirements
Continuing reviews
Our team can provide essential service in the process of submitting your grant applications, whether it is for pilot funds, foundation grants, or federal grants.
Contact Us
Department of Family Medicine
Research Division
phone: 402.559.6758
fax: 402.559.6501