Health Insurance
All international visitors must purchase health insurance for the duration of their stay at UNMC.
A policy is required providing at least a $100,000 USD maximum limit with a deductible of no more than $500 USD.  You can select a policy with a higher maximum limit and lower deductible, but the cost of the policy will increase.
J-1 scholars who are covered by UNMC health insurance may pay for MedEvac-only coverage. Purchase Medevac insurance; select YES for the Scholastic Plan and apply for coverage.
When purchasing a full health insurance policy, our office recommends this website. Read the insurance plan description. When purchasing the policy, you might see these example options: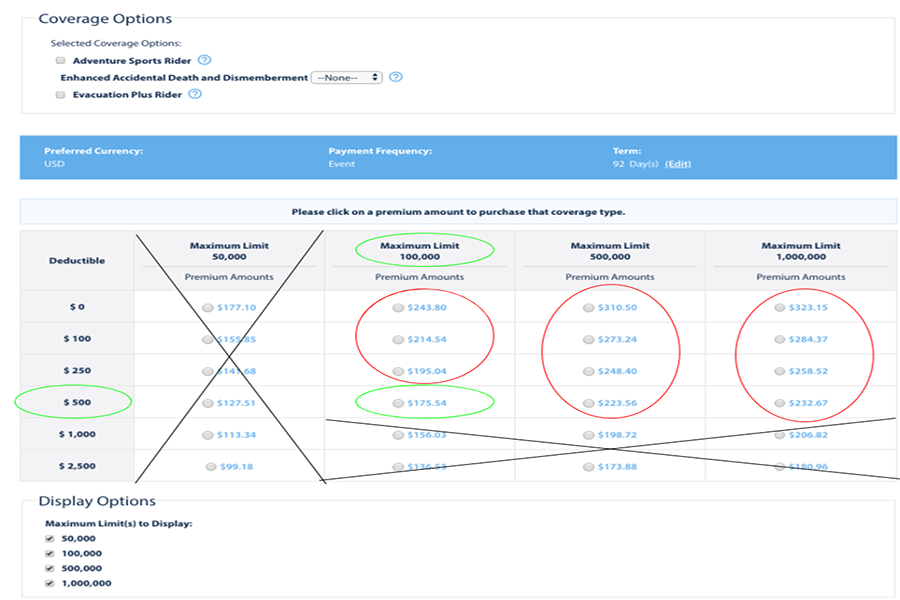 Contact Us
Office of Global Engagement
University of Nebraska Medical Center
985700 Nebraska Medical Center
Omaha, NE 68198-5700
Tel. (402) 559-8326
globalsupport@unmc.edu