Abbey Lowe, PhD
Global Center for Health Security Scholar
Assistant Professor
Department of Allied Health Professions, Education, Research, and Practice
UNMC College of Allied Health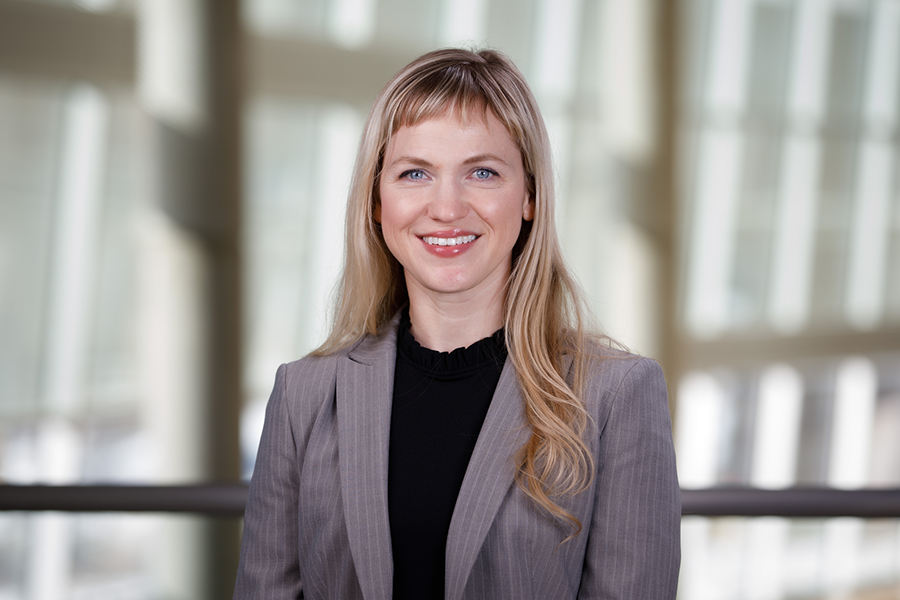 Abbey Lowe is an Assistant Professor in the College of Allied Health Professions, Department of Allied Health Professions Education, Research, and Practice, at the University of Nebraska Medical Center and a UNMC Global Center for Health Security Scholar. She is affiliate faculty of Medical Humanities at the University of Nebraska at Omaha. Abbey's interests are at the intersection of ethics, health policy, and health security, and her research focuses on ethics in public health emergencies. Her research is grounded in mixed methods research leveraging her expertise in conducting structured and semi-structured interviews, focus groups, and facilitation. Abbey's work has been published in the AMA Journal of Ethics, the Journal of Law, Medicine and Ethics, and the Journal of Public Health Policy, among others.
Given her interest in ethics and public health emergencies, Abbey's work often centers on the equitable allocation of scarce resources and how the lack of consensus-driven guidance in emergencies can create greater inequity in resource allocation for vulnerable communities. She co-led crisis standards of care (CSC) planning for the state of Nebraska working with a broad group of stakeholders—healthcare coalition leaders, EMS, state hospital and medical societies, Nebraska Department of Health and Human Services, clinicians, and healthcare administrators—to develop a consensus-driven CSC operating protocol. She has engaged deeply in the local and national conversation around CSC, presenting at national venues and currently serving on the CHEST Task Force for Mass Critical Care.
With 15 years of experience in Industrial Organization Psychology consulting with fortune 500 companies, Abbey has honed the skill of delivering conceptual insight in practical terms. In March 2020, she convened the Global Center for Health Security Ethics Advisory Committee with national and international experts in disaster and public health emergency ethics to provide guidance on emerging issues related to the COVID-19 pandemic. The committee has provided ethics consultations to numerous organizations including hospitals, universities, unions, school systems, and public health agencies nationwide. Abbey and the committee received NIH funding to provide ethics analysis of emerging COVID-19 issues through consultation reports, an NIH webinar series, and ethics education tailored for workers in essential industries.
Abbey's scholarship also centers on human subjects research in public health emergencies. As the research ethics lead for the Special Pathogens Research Network, Abbey has led initiatives to ensure the implementation of rapid review human subjects research. In 2019, Abbey supported the development of standard operating procedures for rapid Institutional Review Board (IRB) review of a multisite study within 72 hours, which proved successful during COVID-19. Her research continues to focus on the appropriateness and effectiveness of IRB review in public health emergencies for affected populations, as well as the integration of the response and research running in parallel.