Wael ElRayes, MBBCH, PhD, MS, FACHE
Global Center for Health Security Scholar
Assistant Professor
Department of Health Services Research, Administration, and Policy
UNMC College of Public Health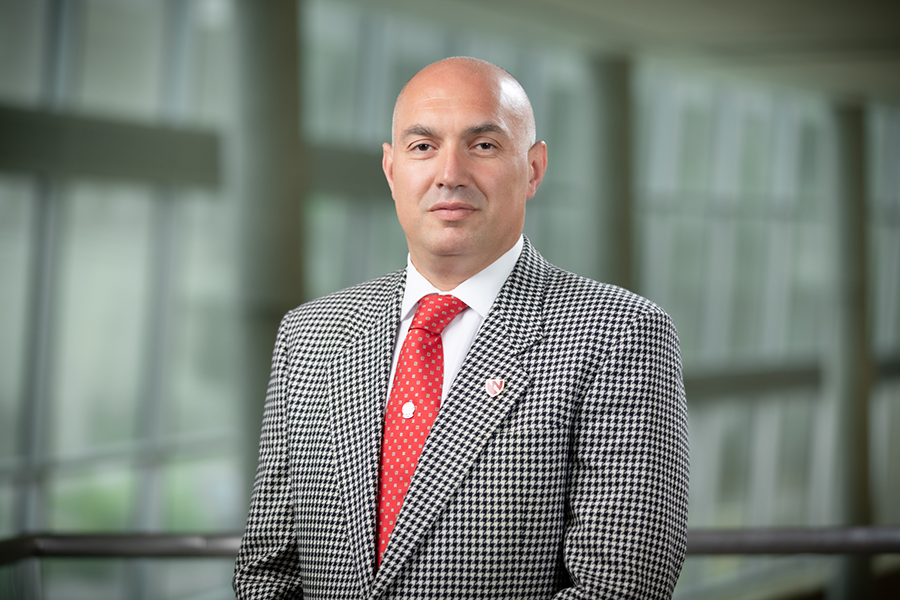 Dr. Wael ElRayes is a physician, an assistant professor in the College of Public Health, Department of Health Services Research, Administration and Policy and a Scholar at the UNMC Global Center for Health Security (GCHS). He is the co-director of the Center for Global Health and Development (CGHD) at the College of Public Health and the director of the Middle East and North Africa (MENA) Region at the GCHS. Dr. ElRayes serves as the senior advisor for development and research at Hope Foundation for Women and Children of Bangladesh and the president of the board of directors for the Nebraska Fulbright Chapter.
Dr. ElRayes has more than 25 years of clinical experience, executive healthcare administration, and country-level public health project management in the public and private domains. During his tenure in the Egyptian Ministries of the Interior and Health and Population, he managed several national projects including the Health Sector Reform Project (HSRP), the National Health Insurance Project, the Family Health Fund, the Directly Observed Therapy (DOT) TB program, and projects directed to building and renovating healthcare facilities. In the U.S., as the project manager for the Training, Simulation & Quarantine Center (TSQC), he oversaw the establishment of the first National Quarantine Unit and the first biocontainment National Training Center. Dr. ElRayes has extensive leadership experience managing multimillion-dollar projects funded by the World Bank, the European Union, the Italian Government, the Kuwaiti Development Fund, the African Development Bank, the U.S. Department of Health and Human Services Office of the Assistant Secretary for Preparedness and Response, the U.S. Department of State, and Fulbright. Dr.ElRayes remains the first and only UNMC principal investigator funded by the Biosecurity Engagement Program (BEP) under the Bureau of Cooperative Threat Reduction (CTR) at U.S. Department of State to enhance the health security domains in the Middle East and North Africa (MENA) Region.
Dr. ElRayes currently focuses on establishing strategic partnerships and collaborations with various MENA countries addressing health security and refugees' problems in Egypt, Bangladesh, Pakistan, Jordan, Iraq, and Morocco. Dr. ElRayes also serves as the UNMC's Fulbright Scholar Liaison and the president of the Nebraska Fulbright Chapter's board of directors where he works on promoting international education opportunities and fostering educational efforts between the U.S. and other countries.