Roslyn B. Mannon, MD
Vice Chair of Research, Department of Internal Medicine
Professor, Division of Nephrology
Nephrology Associate Chief of Research

402-559-9227
402-559-9504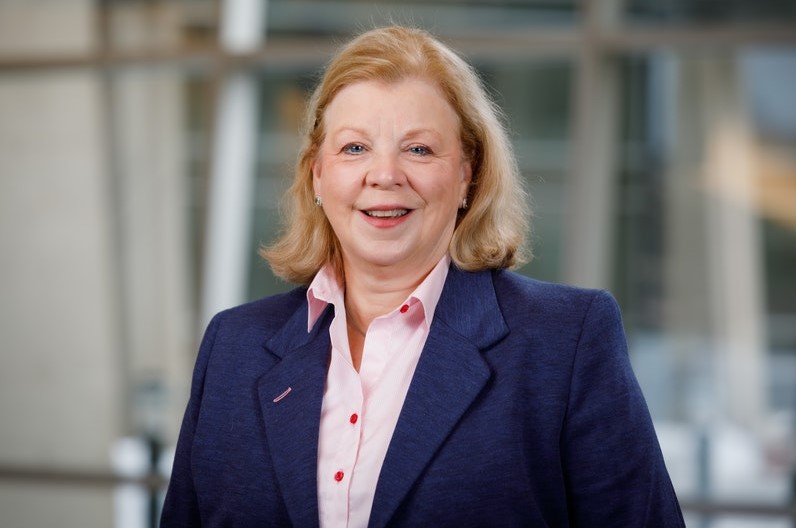 Dr. Mannon is a professor of medicine, pathology and microbiology at the University of Nebraska Medical Center, vice-chair for academic development and research mentoring, and associate chief of nephrology for research. Dr. Mannon is a fellow of the American Society of Nephrology and the American Society of Transplantation. She received her medical degree from Duke University, completing an internal medicine internship, residency and nephrology fellowship and chief residency at Duke.
Her career includes serving as Medical Director for the Kidney/Pancreas NIDDK intramural transplant program and at the Birmingham VA Medical Center and Section Chief of Transplant Nephrology at the University of Alabama at Birmingham. Dr. Mannon is a past president of the AST and is a deputy editor of the American Journal of Transplantation. She is the chair of Women in Transplantation, an initiative of the Transplantation Society, chair of the Policy and Advocacy Committee of the American Society of Nephrology, and co-chair of the Scientific Registry of Transplant Recipients Review Committee. She is a trustee of the Banff Allograft Pathology Foundation.
She was recently named a UNMC distinguished scientist for 2022. She is board certified in internal medicine and nephrology.
Education
Medical School: Duke University School of Medicine, 1985
Internship: Duke Medical Center, 1986
Residency: Internal Medicine, Duke Medical Center, 1988
Fellowship: Nephrology, Duke Medical Center, 1990
Chief Resident: Department of Medicine, Duke Medical Center, 1991
Research
Dr. Mannon's laboratory research focuses on mechanisms of chronic graft injury using in vitro and rodent models and is funded by the Veterans Administration Merit Award. Her laboratory also serves as a Core Laboratory for NIH-funded investigations of biospecimens in clinical trials of novel immunosuppressive agents. Her other research interests include delayed graft function following transplantation, studies of novel immunosuppressive therapies, and assessing risk factors for graft failure using our larger collaborative databases.
She has expertise in large transplant recipient cohort studies (N=4,000+) investigating graft demise via clinical, immunological and genetic parameters (DeKAF, site co-PI; Genomics of Kidney Transplantation/GEN03, site PI), maintaining a 15-year collaboration with the University of Minnesota and Hennepin County investigators. She has participated substantively with the Banff Allograft Pathology Foundation to develop standard definitions for the pathology of late allograft failure in the kidney and the collaborative working group Sensitization in Transplantation: Assessment of Risk (STAR) developing clinical and lab-based definitions and techniques for assessing antibody-mediated injury, an important contributor to late organ failure.
With the advent of COVID-19, she has pivoted some of her efforts to study the impact of the pandemic on organ transplant operations and outcomes and disease severity. In this regard, she is a clinical content expert for the Immunosuppressed/Compromised (ISC) Domain and leader for the Solid Organ Transplant (SOT) subdomain, utilizing real-world data of the National COVID Cohort Collaborative (N3C). She has published nearly 200 peer-reviewed publications on the mechanisms of chronic allograft failure following transplantation, post-transplant complications, therapeutics, and immune monitoring.

Publications
Division
University of Nebraska Medical Center
Department of Internal Medicine
Division of Nephrology
983040 Nebraska Medical Center
Omaha, NE 681980-3040

Mannon lab