Research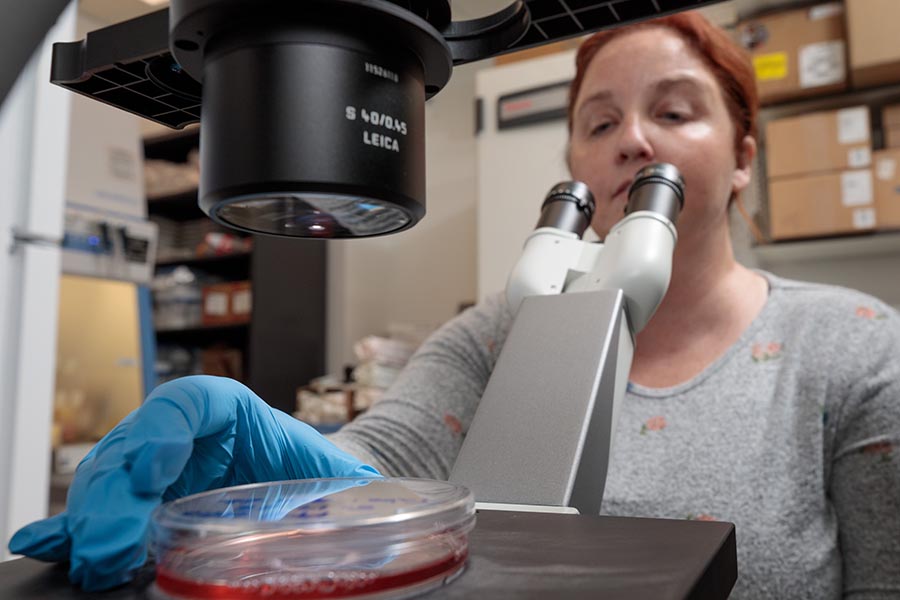 Our faculty members are dedicated to conducting research studies and clinical trials to find better ways to treat patients with kidney disease.
Research interests are listed on faculty pages.
Our fellows have had a track record of success in the initiation and completion of research projects which have led to presentations at national meetings as well as publications.Our fellows are also offered the opportunity to obtain research experience in the division. We offer extensive research training in renal physiology, renal pathology, transplantation immunology, molecular biology and biochemistry, hypertension, and related disciplines.
Members of the Nephrology Clinical Research team are Kathleen Tinley, Thad Buster and Abbey Klein.
Mannon Lab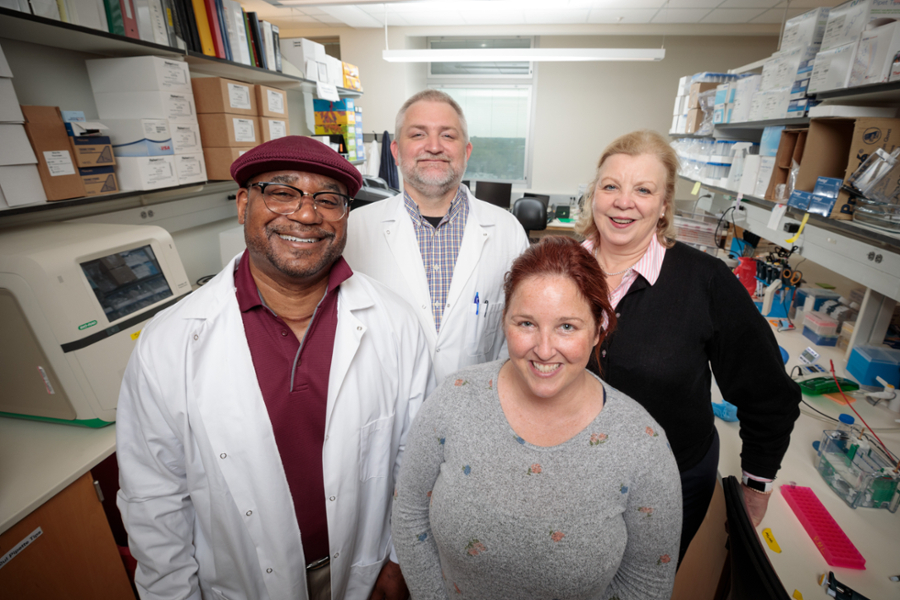 The lab of Dr. Roslyn Mannon is focused on translational studies of late kidney allograft outcomes. There are two main projects in the laboratory: understanding mechanisms of calcineurin inhibitor kidney injury (CNI nephrotoxicity) and studying the mechanisms of late kidney transplant rejection.
The research team uses mouse models to study these processes and is actively collaborating with other research groups on campus to discover new therapies. The lab recently identified a novel pathway of injury mediated by the CNIs cyclosporine and tacrolimus. In this work, these agents cause metabolic dysfunction in the proximal tubular epithelium of the kidney leading to a pro-fibrogenic mileu.
The Mannon Lab also serves as a sample biorepository for NIAID funded clinical trials in novel immunosuppressive agents in kidney transplants. These studies include cell based and novel biologic regimens. There is ongoing collaboration with Dr. Peter Mannon's lab studying the changes in gut microbiome following transplantation leading to metabolic syndrome, an important contributor to cardiovascular complications which are common post-transplantation.
Dr. Roslyn Mannon's Publications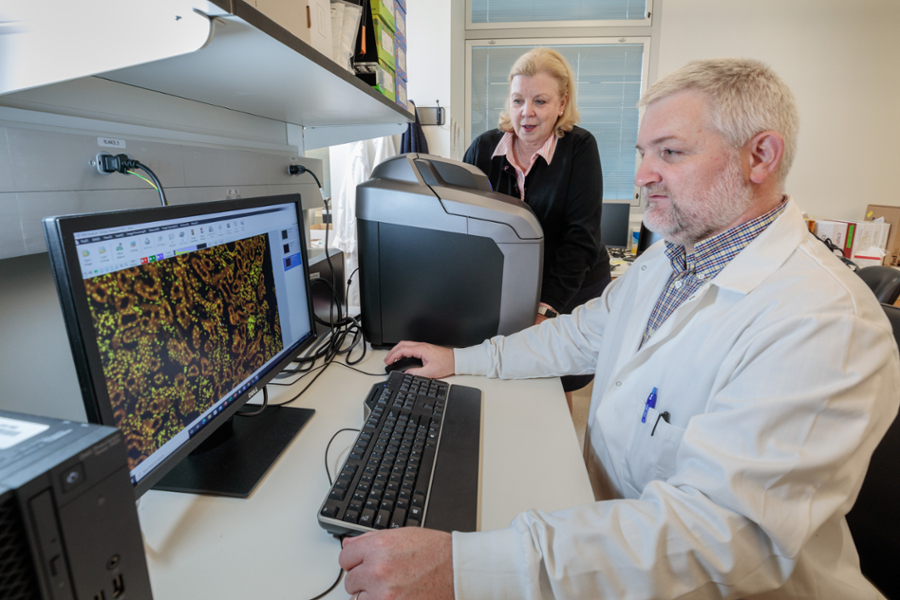 To gain insights into these mechanisms, Dr. Seth Winfree has been developing a spatial transcriptomics platform for developing the kidney atlas in CNI injury and transplant rejection. The team has been working with the UNMC Advance Microscopy Core Facility and the Preclinical Imaging Center and Multiphoton Intravital and Tissue Imaging, directed by Dr. Heather Jensen-Smith, and UNMC Genomics Core Facility directed by Dr. Jim Eudy.
Lab Team Members
Sharon DB de Morais, MSc, PhD
Research Manager
Sharon's research interest is endeavoring the effect of Tacrolimus and Flozins in mitochondrial and kidney function. As Research Manager, she also assists colleagues on their projects and manage the lab.
Hongjun Wei, BS
Researcher
Hongjun's research interest is the differentiation of monocytes to macrophage-like cells polarized into M1 or M2 phenotypes and the impact of kidney clinical drugs affecting this pathway.          
Farzad Hayati, DVM, PhD
Post-Doc Research Associate
As a post-doc, Farzad's passion for kidney transplants has driven his academic and professional journey. Prior to joining Professor Mannon's lab, he gained valuable experience working as a veterinary surgeon. Farzad is particularly enthusiastic about microsurgery and kidney transplant surgery and looks forward to collaborating with lab members to push the boundaries of knowledge in this field and to unlock new insights and make a positive impact on patients as kidney recipients.