Todd Wyatt, PhD
Professor, Pulmonary, Critical Care & Sleep Medicine Division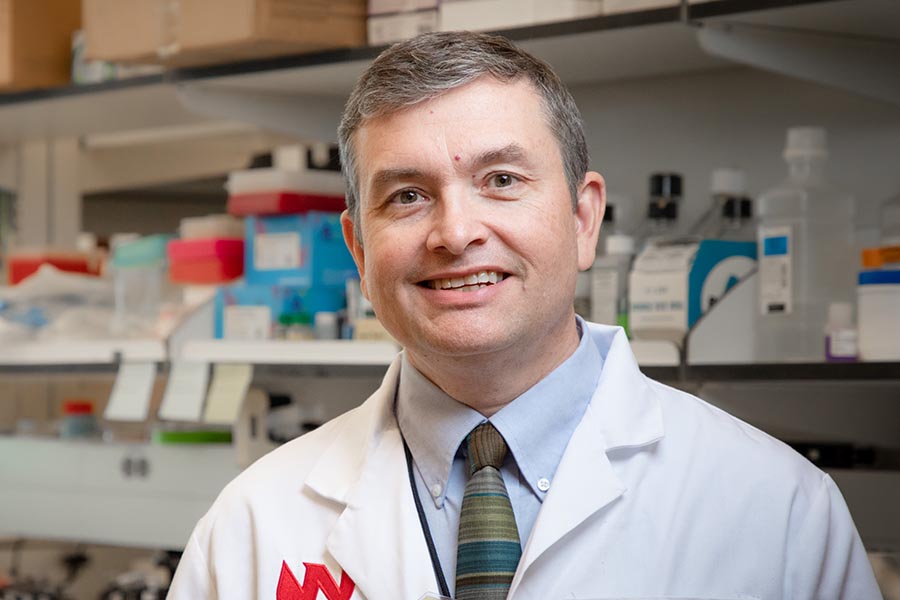 Dr. Wyatt is a professor and interim Chair of the University of Nebraska Medical Center College of Public Health Department of Environmental, Agricultural and Occupational Health. He serves as a Research Career Scientist at the VA Nebraska-Western Iowa Health Care System and is the Deputy Director of the Central States Center for Agricultural Safety and Health (CS-CASH).
Dr. Wyatt's research examines agricultural organic dust exposure and lung injury in the workplace. His research also focuses on chronic inflammatory lung disease caused by dual-substance use of alcohol and cigarettes. Because chronic exposure to alcohol and/or cigarette smoke significantly impairs normal lung defenses against inhaled environmental toxins and pollutants, he seeks to examine the impact of combination exposures in the workplace when workers both smoke and drink alcohol.
Having earned a PhD in pathology from the University of North Carolina at Chapel Hill and completing postdoctoral training in physiology at Vanderbilt University, Dr. Wyatt has been on faculty at Nebraska for more than 27 years where he has published more than 180 articles on the topic of lung disease.
Education
BS: Vanderbilt University, Chapel Hill, North Carolina, 1986
PhD: University of North Carolina at Chapel Hill, 1992
Postdoctoral Fellowship: Vanderbilt University
Research
Environmental Pathology
Respiratory Disease

 
Recognition
American Lung Association Research Career Investigator Award
Distinguished Scientist Award, 2010 & 2012
Department of Veteran's Affairs Research Career Scientist Award, 2012
Division
University of Nebraska Medical Center
Department of Internal Medicine
Pulmonary, Critical Care and Sleep Medicine Division
985910 Nebraska Medical Center
Omaha, NE 68198-5910