Research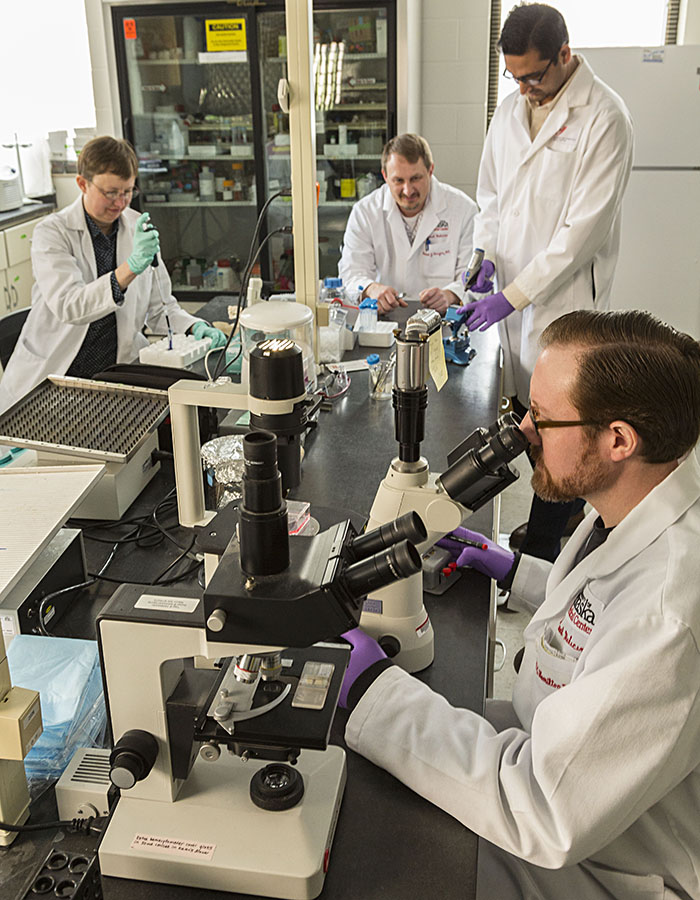 The Division of Rheumatology has several active clinical, basic, and database research projects at both UNMC and the VA Nebraska-Western Iowa Health Care System. Here are just a few examples:
Under the direction of Dr. Ted Mikuls, we lead the Veterans' Affairs Rheumatoid Arthritis (VARA) Registry. With more than 15 participating sites around the country, we are able to gather data on more than three thousand participating veterans in order to better understand the disease process of RA in this unique population.
Our clinical trials are geared towards improving treatments and getting the best care for our patients. We have had major trial results published in the New England Journal of Medicine and NEJM Evidence, with many others published elsewhere or in the works.
We also have a robust laboratory that tackles many basic science questions. One of our lab's biggest focuses is malondialdehyde-acetaldehyde adducts (MAA), anti-MAA antibody, and their presence in/effect on RA. 
Another large database out of the Division of Rheumatology is the Rheumatoid Arthritis Investigational Network (RAIN) Database. With patient permission, we analyze information collected as part of clinical care. 
We partner closely with FORWARD, the National Databank for Rheumatic Diseases. Headed by Dr. Kaleb Michaud, FORWARD is the largest patient-reported research databank for rheumatic disorders in the United States.