Didactics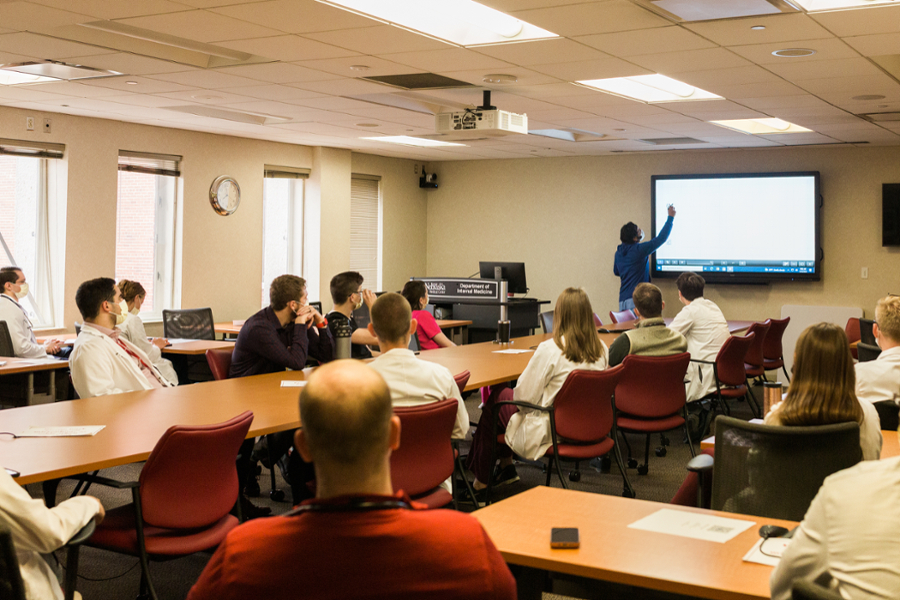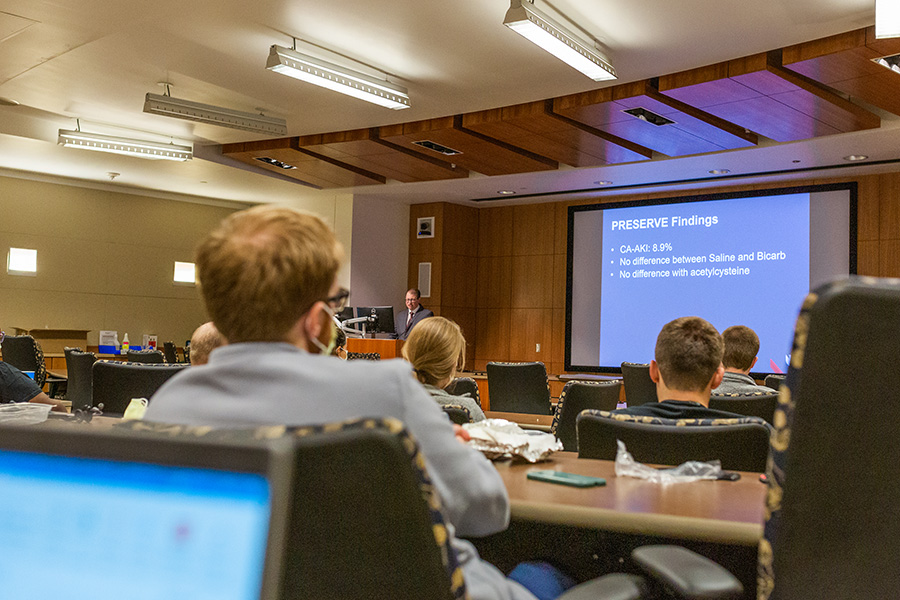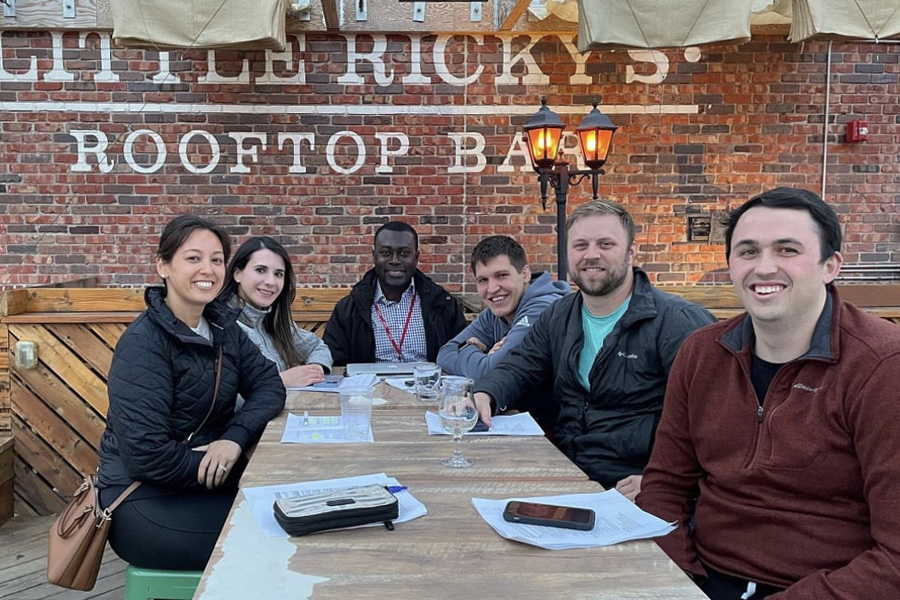 Resident education is a paramount priority as demonstrated by our comprehensive, intensive didactic series, providing more than 1,000 lectures over three years.
Morning Report
A daily interactive, case-based conference for residents on wards (both the UNMC and VA campuses) with faculty facilitators from all subspecialties. Cases are either brought by the chief resident or presented by a resident with a focus on clinical reasoning through diagnostic evaluation and management.
Noon Conference
Daily protected educational time from 12 to 1 pm for a variety of conferences (with lunch provided):
Core didactics: Recurring 18-month curriculum covering a wide range of internal medicine topics based on the high-yield MKSAP curriculum presented by leading experts in the field.
JEDI: Combination of small group and case-based discussions on issues related to Justice, Equity, Diversity and Inclusion.
Primary care lecture series: Practical lectures with a focus on outpatient management of common complaints, from ankle pain to osteoporosis treatment.
POCUS: Focused didactics reviewing POCUS images, techniques and more from trained faculty.
Harrison's Club: A resident favorite, Harrison's Club is full of high-yield board review pearls presented through short vignettes.
Senior Seminar: Senior capstone presentation from each third or fourth year resident on a health or medically related topic of their choosing.
Quality Improvement and Patient Safety: Regularly scheduled conference dedicated to quality improvement principals and resident-led patient safety reviews.
Wellness: Monthly sessions focusing on resident wellness. This series varies from fun themed events to talking about efficiencies in practice, among many other topics. In addition, we have fun quarterly conferences planned by our resident wellness committee, with previous events including resident trivia, ping pong tournament against faculty, Mustache Madness, among others.
Grand Rounds: Internal Medicine Department-wide series with each division hosting renowned speakers from across the country each Friday at noon.
Rotation Didactics
Residents attend rotation specific lectures while on subspecialty rotations (one to two times per week). Lectures are given by expert faculty with dedicated time for education.
Journal Club
Residents are divided into smaller groups among their class cohort and meet monthly for resident-led presentations on a journal article of their choosing. Faculty volunteers help facilitate discussion of evidence-based medicine principles and how the results may (or may not) be applied to our patients.