DIVERSE Taskforce
The Department of Internal Medicine at UNMC is committed to recruiting and supporting residents, fellows, faculty and staff from diverse backgrounds that represent the diversity of our patients and community. We are also committed to ensuring an environment that is inclusive and imbues a sense of belonging for historically excluded people including racial, ethnic and religious minorities, LGBTQ+ individuals, and people with disabilities.
The Developing an Inclusive and Varied Environment for Residents, Students, and Educators  Taskforce was established in January 2020 and is chaired by Dr. Jasmine Marcelin, residency associate program director.
The taskforce, which includes students, residents, and faculty, was established with a mission: "To transform our residency into one that reflects the diversity of our patient population and ensure that our residency provides an inclusive environment for residents to succeed." 
We are committed to Developing an Inclusive and Varied Environment for Residents, Students and Educators. To achieve this, we will:
Create an inclusive and welcoming environment where differences are embraced, valued, and respected,
Ensure that processes, policies, and practices promote access, inclusion and equity,
Guarantee transparency to promote fair treatment and equitable opportunities for all physicians, residents, students and applicants of UNMC's Internal Medicine residency program.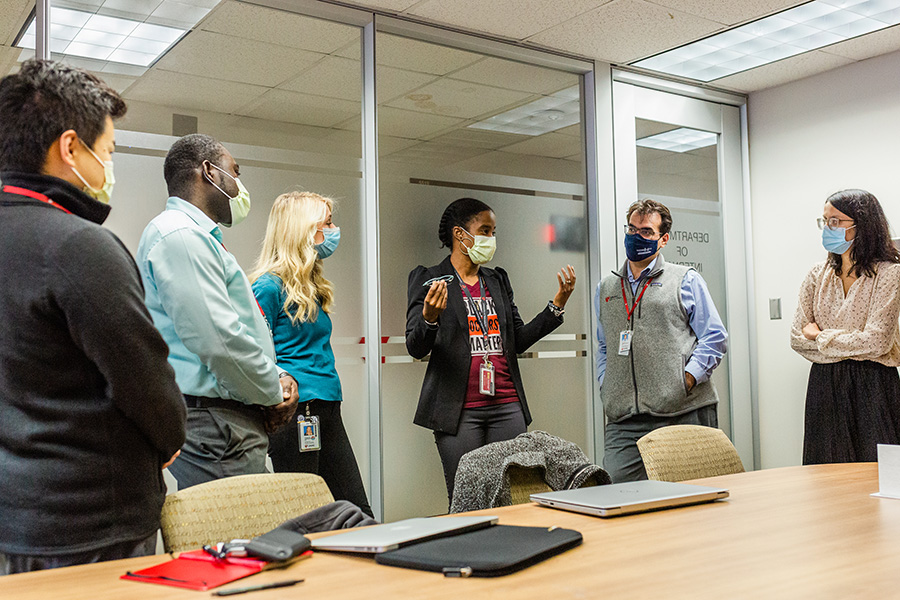 DIVERSE Taskforce Subcommittees
Our DIVERSE taskforce meets every other month and subcommittees work on projects in between meetings.
Selection Committee Reform
Ensure an efficient, and reproducible system for equitable residency selection process
Recruiting
Increase UNMC IM residency presence at regional and national conferences, such as Student National Medical Association (SNMA), National Hispanic Medical Association (NHMA) and Latino Medical Student Association (LMSA)
Prepared proposal for visiting medical student scholarship program (coming soon –postponed due to COVID-19)
Inclusion
Assess inclusion/belonging of current and former residents, and develop structural changes to address any themes discovered
Start and continue discussions about inclusion within our residency program
International Medical Graduate trainee group
Resource Development & Media
Developed antiracism resource card 
Regularly updating DEI resource web page
Curating resources for Department of Internal Medicine bimonthly newsletter
Plans to develop unconscious bias, structural determinants of health, and racism in healthcare curricula for residents and faculty (coming soon!)
Reviewing residency websites and social media regularly to ensure content reflects goals, values, and guiding principles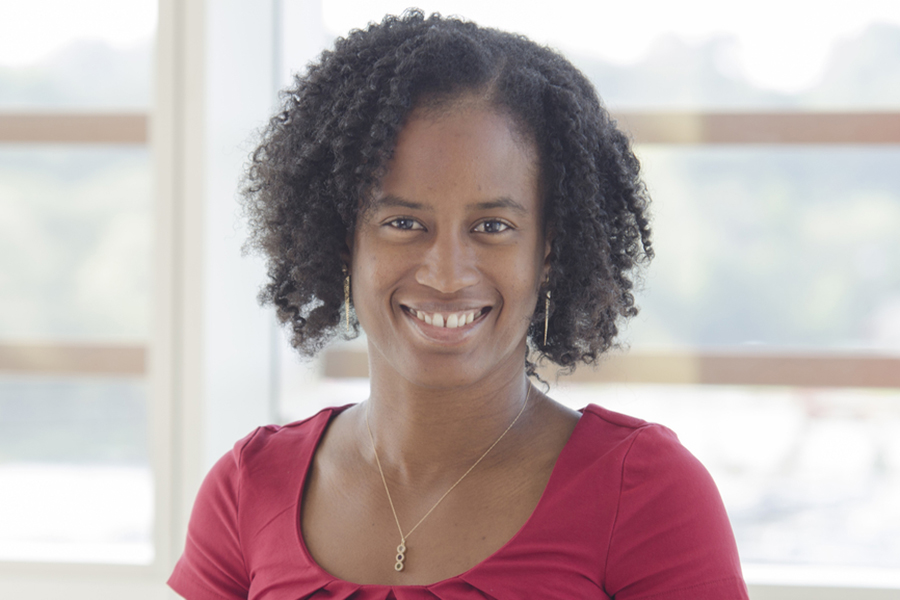 Jasmine R. Marcelin, MD, FACP
Chair, DIVERSE Taskforce
Associate Program Director, UNMC Internal Medicine Residency

My personal mission statement, and why I created this taskforce: "To create and support a healthcare workforce and graduate medical education environment that strives for excellence and values Inclusion, Diversity, Access and Equity as not only important, but necessary, for excellence (success)"