Advocacy Elective & Opportunities
We believe that advocacy is an important part of medical education and we encourage our Med-Peds residents to advocate for their patients on a national level as well as on a day-to-day basis in direct patient care. As physicians, we have a unique role in the lives of our patients and often are meeting them during the most vulnerable times of their lives. With that comes a responsibility to protect, provide and support the patients that we serve.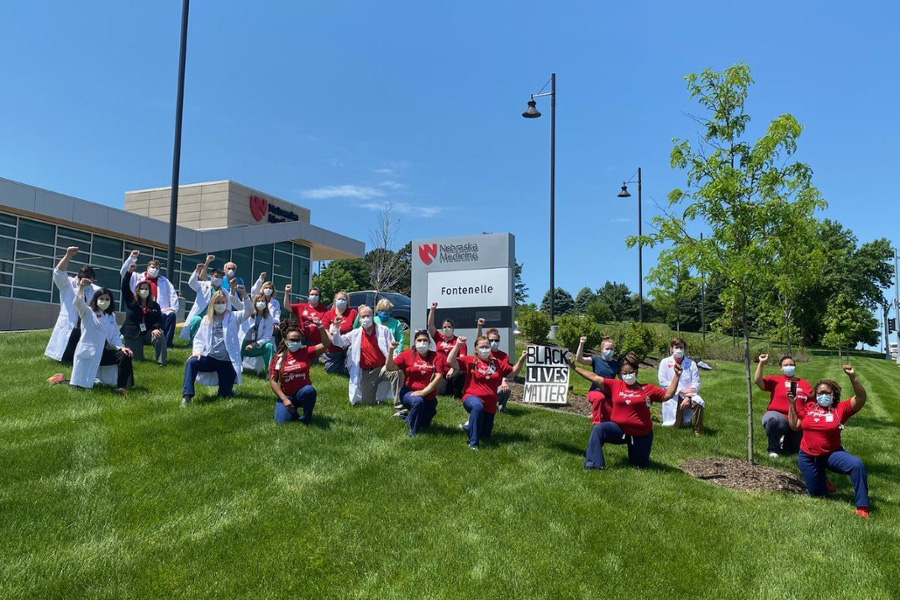 Advocacy Elective
In addition to the opportunities below, we also have an Advocacy Elective developed, coordinated and run by Dr. Ashford in conjunction with Liz Lyons, the Director of Advocacy and Government Affairs at Children's Hospital. The purpose of the advocacy rotation is to train residents to understand and apply advocacy competencies so they can be influential leaders in public policy, community and patient-family advocacy.
Advocacy Opportunities
Brake for Breakfast Event—annual event to educate and empower Omaha women regarding their breast health.
Great Cycle Challenge—annual national fundraising event to support research in childhood cancer. Our Med Peds crew raised $3,732.84 in 2020.
Advocacy lectures—part of our monthly med-peds noon conference series.
Fontenelle Community Outreach project—our med peds residency is partnering with UNMC Center for Health Disparities to educate community health workers on hypertension management.
Eastern Nebraska Community Action Partnership—this is a non-profit organization that provides access for Nebraskans to education, resources, and tools so that they can help themselves. Our Med-Peds clinic partners with this organization to assist in various projects, including packing food boxes to deliver to families in needs served by our clinic
Clair Memorial United Methodist Church Food Pantry—our Med Peds clinic partners with this food pantry to raise money and collect food to support the pantry. This pantry provides food for the community that we serve at Fontenelle Clinic.
UNMC College of Public Health