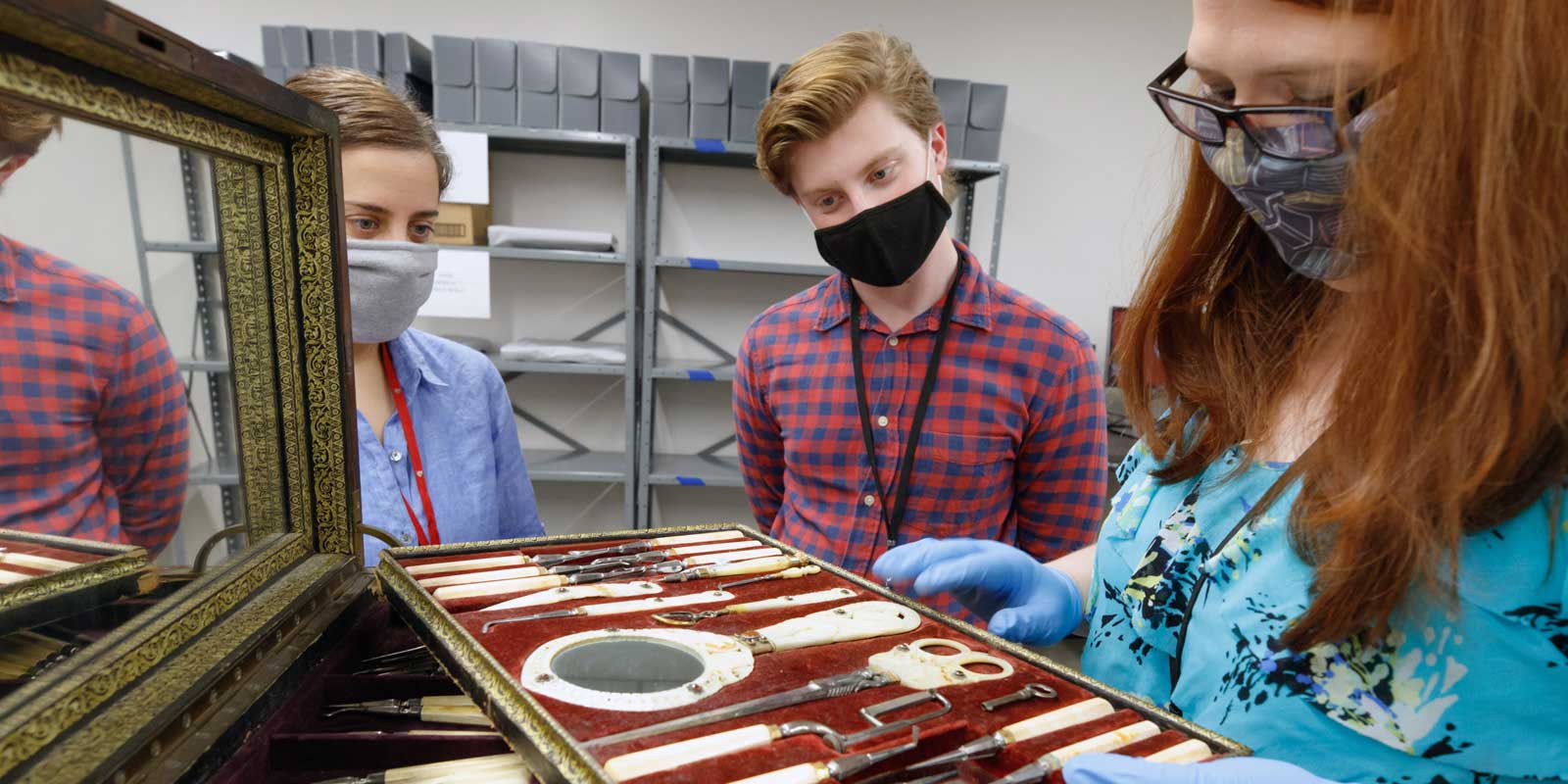 The Leon S. McGoogan Health Sciences Library's Robert S. Wigton Department of Special Collections and Archives collects information and archival materials on the history of medicine, and the other health professions in Nebraska, and the history of the UNMC campus community. It is Nebraska's repository for medical-related archival materials, artifacts, and rare books.
Since its origins in the 1890s reading room of the Omaha Medical College, there has been an effort to collect and preserve historical, rare, and special collections in various forms—collectively known as the Special Collections and Archives. Today, McGoogan Library houses 1,500 linear feet of physical university records and archives, 10,000 rare books, 2,000 artifacts and art, and almost 4 TBs of digitized and born-digital files.
If you have questions about the library's holdings or have an interest in donating materials, please reach out to us Monday-Friday, 8:00-4:30 at 402-836-9538, or anytime via email at history@unmc.edu. For more information, see our Donating Archival and Historic Materials guide (PDF).