Jami E. Monico, MSEd, CHSE
Instructional Designer and Non-Clinical Instructor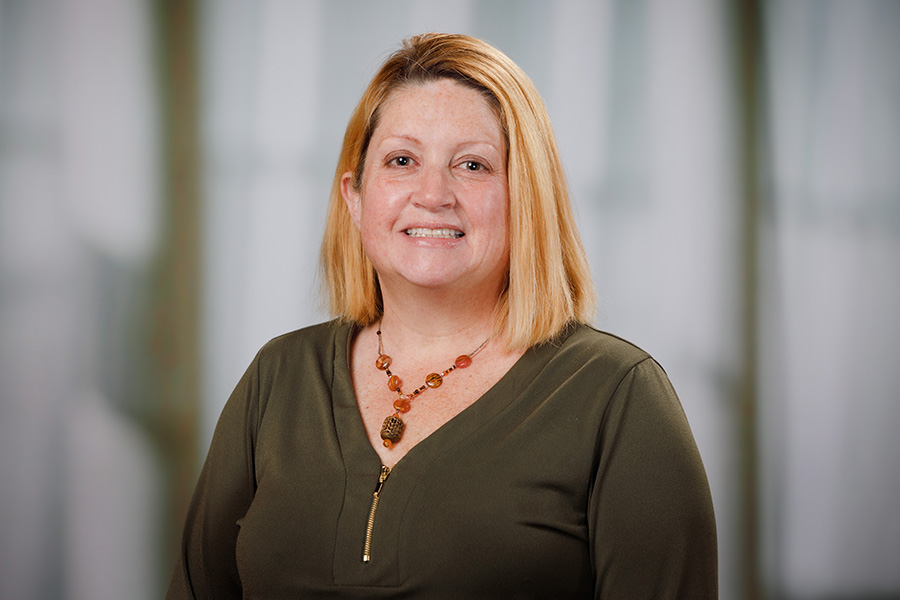 In Jami's role with the department, she works with the faculty to assess, design, develop, implement and evaluate learning products/projects for third- and fourth-year medical students and residents. She also designs and implements simulations and skills labs, and designs and builds simulation models. The faculty are the facilitators for these learners in various settings such as the classroom, the clinic, and at the Davis Global Center.
Education
Master of science in education, Capella University, Minneapolis, MN
Bachelor of science in e-business, Bellevue University, Bellevue, NE
Research Interests
Simulation
Instructional design
Active learning
Multimedia and technology in learning
3D Printing and Medical Education
Adjunct Assistant Professor
Jami is an adjunct assistant professor with the UNMC College of Allied Health and teaches an online course that is offered each fall in the
Health Professions, Teaching, and Technology program
entitled "Simulated and Virtual Learning in Health Professions Education."