Contact Information
University of Nebraska Medical Center
983255 Nebraska Medical Center
Omaha NE 68198-3255
Phone number: 402-559-5445
Email:
Director: John S. Davis, PhD
Administrator: Carrie Drummond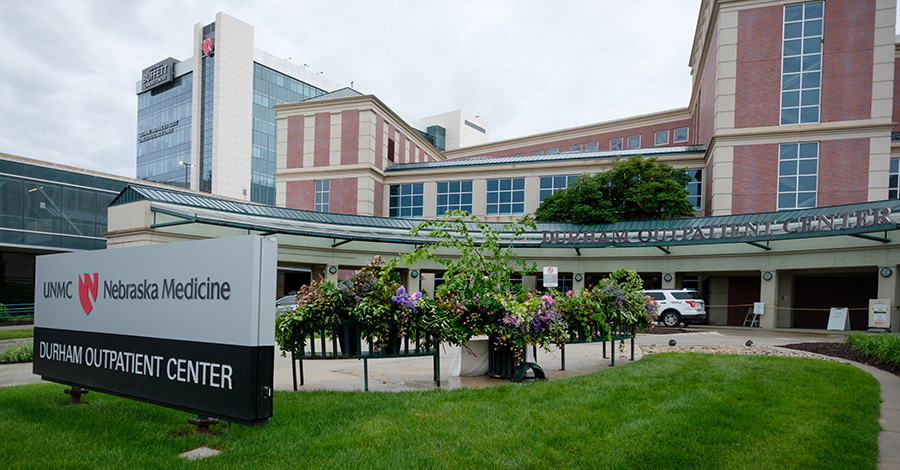 Mission
The mission of the Nebraska Center for Women's Health Research (NCWHR) is:  "To become a state-wide and nationally recognized center of excellence in Women's Health Research (WHR) and thereby reduce health care costs in the state of Nebraska through innovative collaborative research, premier education programs, top-notch quality patient care and outreach to Nebraska's women."
The establishment of the NCWHR will promote multidisciplinary women's health research activities at the University of Nebraska to prevent, diagnose, and treat women's health issues (infertility, preterm birth, osteoporosis, cancers, menopause, cardiovascular disease, mental health and health disparities). The Center will provide the leadership, mentoring and infrastructure necessary to build upon established research excellence to impact the next stage of development through early career faculty development and high-impact discoveries.  This will be realized by facilitating broad areas of scientific investigation and cross-disciplinary science. While the foundations are in play, the successful integration of efforts and development of critical research areas would place research in women's health at the national forefront. This can be achieved by broad-based and technically interactive science.  The overarching goal is to bring NCWHR to the next level bridging existing research efforts into new directives in basic and applied research using relevant models and clinical research.      
Furthermore, the NCWHR will offer interdepartmental education programs for training world-class research basic and physician scientists in translational research in the realm of pressing needs in women's health. Special emphasis will be placed in training the next generation of young scientists in the areas of infertility, preterm birth, osteoporosis, gynecologic cancers, menopause, cardiovascular disease, mental health and health disparities.  While there is no formal education curriculum, proposed activities of the center include mentoring activities that include training residents, post-doctoral fellows and junior faculty to embark on independent research careers, hosting seminar series, seed grants, and providing networking platforms with leaders in the field. This, in turn, will result in attracting and maintaining high-caliber scientists, which is vital for the growth of the Center. Training residents and clinical faculty in the fields of basic and translational science will bridge the clinical and basic science chasm.
About Us
The center will be comprised of over 20 faculty members and staff. John S. Davis, PhD, will serve as the founding Center Director. Dr. Davis is trained in the area of cellular and molecular biology with a focus in women's reproductive health and disease pathogenesis. He is currently the Director for Research and Development for the Olson Center for Women's Health and Division Director for research in the Department of Obstetrics and Gynecology. He currently directs research aimed at understanding the mechanism(s) controlling the development of the ovary and steroidogenesis as well as understanding how aging alters women's fertility and osteoporosis. He has a record of accomplishment in attracting extramural funding from a variety of funding agencies, managing active research programs, and publishing in top-notch journals in reproductive biology and oncology.  He has a strong record of mentoring graduate students and junior faculty, training basic and clinical fellows, assistant professors, visiting scientists, postdocs, graduate and summer students. These include men and women of diverse backgrounds and nationalities. Many trainees have gone to successful independent careers in academia, medicine and industry.
Reporting
The Center Director will report to the Olson Center Board of Directors and Dean of the College of Medicine or his/her appointee.  The Center Director will form an External Advisory Committee (EAC) comprised of an outside panel of experts in various areas of women's health research. The EAC will conduct an annual site visit to review the Center's activities and progress, and make recommendations for future growth and development.
Participating Faculty
The Center will encompass clinical and basic science departments within various colleges at UNMC including the departments of Obstetrics and Gynecology, Biochemistry and Molecular Biology, Cellular and Integrative Physiology, Internal Medicine, and Pediatrics. Faculty members from the Colleges of Allied Health Professions, Public Health and Nursing will participate in the Center. Additionally, faculty from the Buffett Cancer Center, VA Medical Center and University of Nebraska campuses at Lincoln and Omaha will be a part of the Center. 
The Center will engage its members by hosting monthly meetings and seminars, developing requests for applications (RFAs) for collaborative pilot projects, and participating in the development and review of grant applications. We plan to issue RFAs that involve cross-campus and basic-clinical science projects to foster interactions and develop new collaborations.