About the Residency Program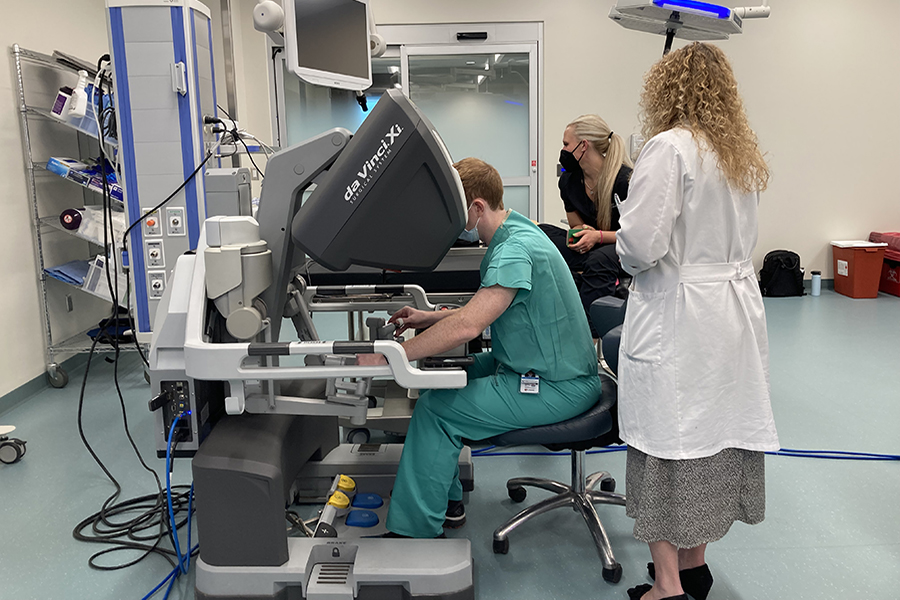 The Obstetrics and Gynecology Residency Program is accredited through the Accreditation Council for Graduate Medical Education. Successful residency completion leads to board eligibility by the American Board of Obstetrics and Gynecology.
After receiving a permanent complement increase in 2023, the program is approved by the Accreditation Council for Graduate Medical Education for five residents per year in the four-year program.
The Obstetrics and Gynecology core curriculum is modeled after the Council on Resident Education in Obstetrics and Gynecology Educational Objectives. The curriculum consists of rotations, with each year building upon the previous, with more advanced responsibilities each year. The program includes protected education time each Wednesday afternoon, a robust set of simulations that occur throughout the year, and a research and quality improvement project the resident chooses and works on throughout their residency. 
Clinical Locations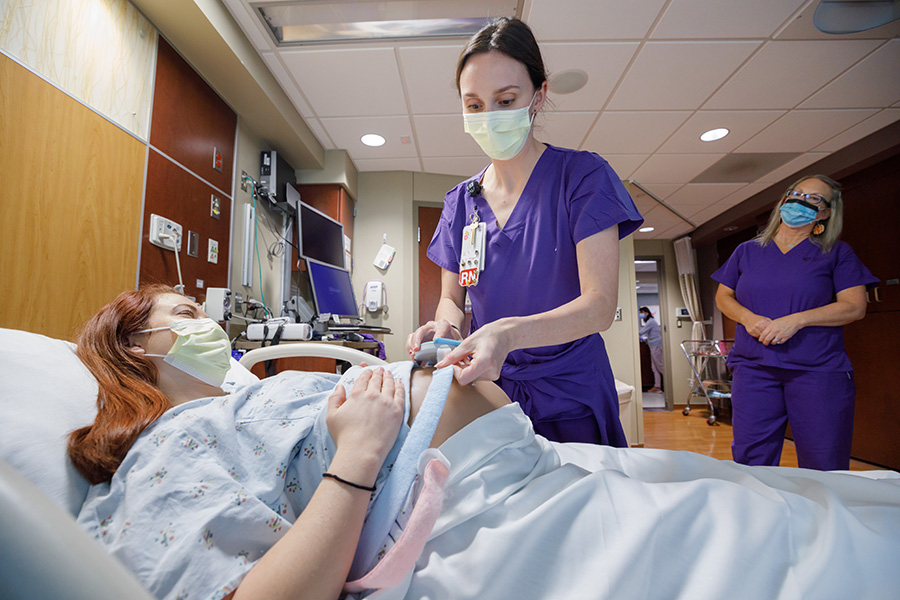 Our main hospital affiliate is Nebraska Medicine, which has three towers, University, Clarkson, and the Fred & Pamela Buffett Cancer Center, with over 800 beds. Our other training sites are Methodist Hospital, Methodist Women's Hospital, and Heartland Center for Reproductive Medicine.
Through their rotations in this four-year program at these locations, the residents participate in the evaluation, diagnosis, and management of gynecologic and obstetric conditions. As such, with this longitudinal experience, the resident will graduate with the ability for independent and competent practice in this specialty.
Resident Benefits
A complete list of residents' benefits including salary, paid leave, and meal allowance is available via UNMC Graduate Medical Education.
Additional Benefits for Our OB-GYN Residents 
All interns are provided with an iPad for the duration of the program that they use for clinical care and education.
A generous travel fund is provided by the Olson Center endowment to support resident meeting attendance.
Dedicated OB-GYN resident lounge that is located close to the hospital's labor and delivery unit and educational offices.