Application Process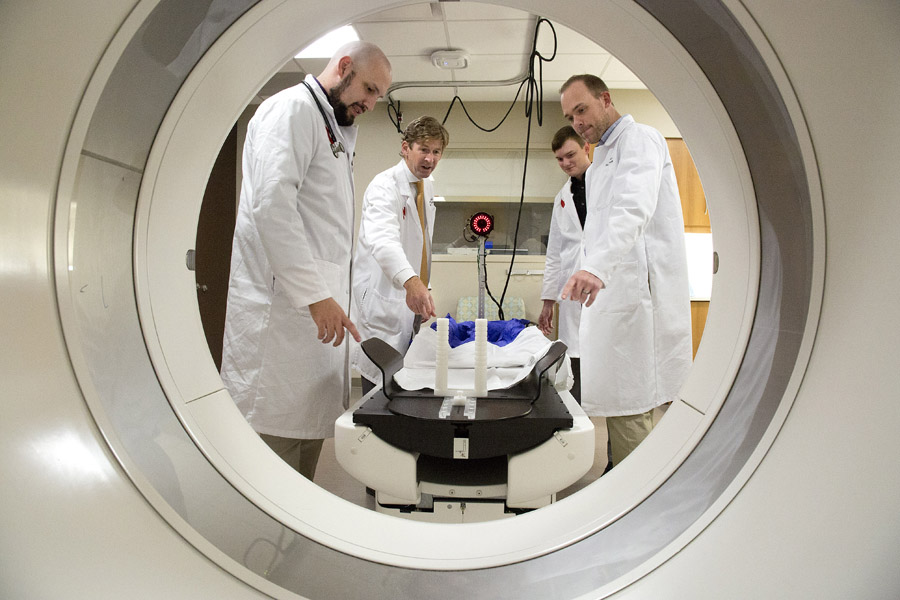 We welcome applicants from a diverse set of backgrounds and life experiences. We are committed to building an inclusive community of trainees and faculty who foster diversity within our residency program.
Requirements
Our program participates in the National Resident Matching Program (NRMP). As part of the NRMP, our program supports the following requirements:
1. The graduate must be from an accredited Medical School within the United States or obtain ECFMG certification documentation from a foreign medical school.
2. The Radiation Oncology Residency program includes five years of accredited, clinically oriented graduate medical education. The resident must satisfactorily enroll and complete a one-year post-graduate clinical training in internal medicine, family medicine, obstetrics/gynecology, surgery or surgical specialties, pediatrics, or a transitional year at an accredited institution prior to starting the radiation oncology residency program. This PGY-1 year must include at least nine months of direct patient care in a medical and/or surgical specialty other than radiation oncology.
3. Acquisition of a Temporary Education Permit (TEP) or medical license from the State of Nebraska must be obtained prior to beginning the program. 
Apply
Complete an application via ERAS.
Interviews will be held virtually on Nov. 14-16, 2022; Dec. 5-7, 2022; and Dec. 12-14, 2022.
Questions?
Don't hesitate to reach out if you have any questions about the program.
Program Director
Andrew Wahl, MD
awahl@unmc.edu
Program Coordinator
Jeanne Badura
University of Nebraska Medical Center
986840 Nebraska Medical Center
Omaha, NE 68198-6840
402-559-5388
jbadura@unmc.edu