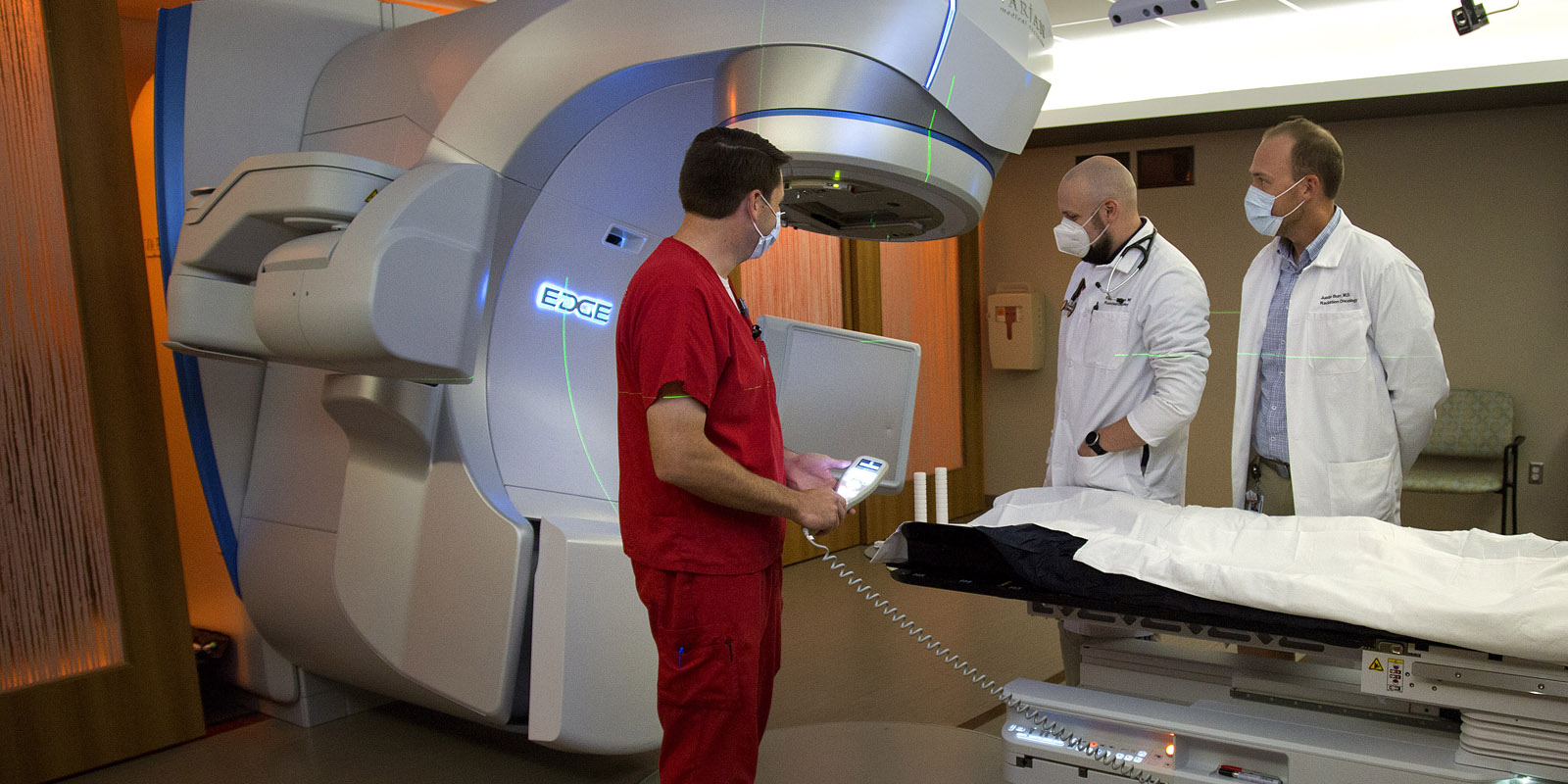 Radiation Oncology Residency Program
Our mission is to instill a conviction of the efficacy of radiotherapy in well-rounded radiation oncologists committed to patient advocacy in the clinic, the community and on a national level.
We strive to find a balance between clinical responsibility and academic pursuits without compromising the quality of resident education. Our educational curriculum far surpasses minimal residency requirements in terms of caseloads, research opportunities, and didactic quality. Our residents work in an environment focused on high-quality learning opportunities and each has made lasting contributions to our department through quality improvement, research and clinical commitment.
Radiation Oncology Residency Program
What sets UNMC Radiation Oncology apart?
Opportunity
We offer a comprehensive clinical experience. Our residents see a broad spectrum of oncological treatments and they will have a significant opportunity to become talented and confident brachytherapists.
Experience
Our program is adaptable to a resident's career goals. Our program offers residents both clinical exposure and research experience. Residents will have the opportunity to learn under the guidance of experienced faculty as well as pursue their own research interests.
Culture
We have a strong culture of support and respect and a desire to provide a strong educational experience. The curriculum is structured to prepare residents to both succeed in clinic and pass boards. Residents are pushed to excel in a safe and non-malignant learning environment.