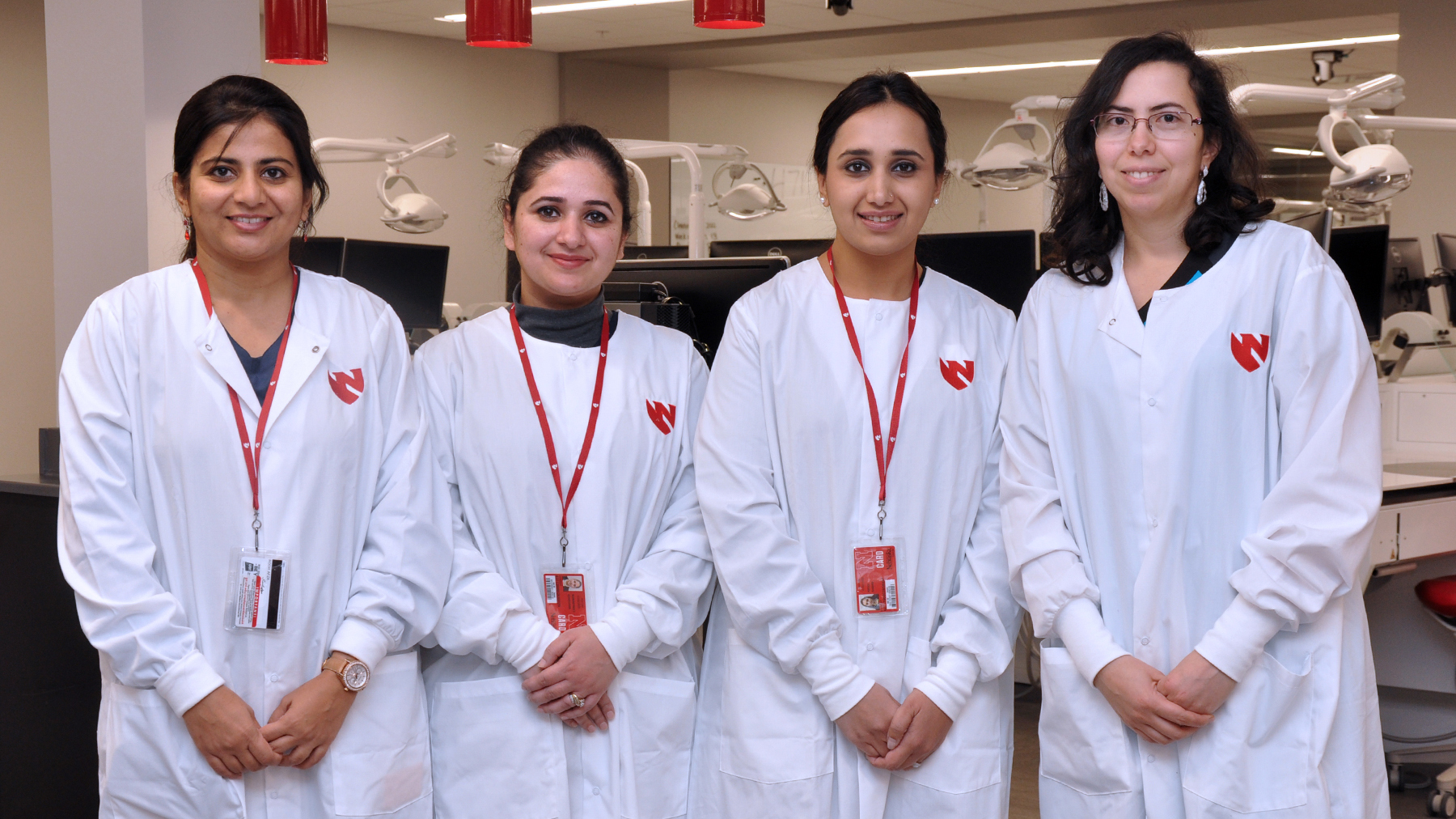 Advanced Standing Dental Program FAQ
Q: How do I apply?
A: See Application Procedure.
Q: How many students are accepted each year?
A: Four to six.
Q: How long is the program, and when does it end?
A: The program lasts 29 months and typically ends in May.
Q: Can you work while you are in the program?
A: No. This is a full-time program.
Q: Are there any types of scholarships or financial aid available?
A: The University of Nebraska Medical Center College of Dentistry does not offer any scholarships. U.S. citizens may apply for financial aid through studentaid.gov.
Q: Will my application be reviewed if a document is missing?
A: No. The admissions committee will review only complete applications that meet requirements.
Q: What type of recommendation letters are accepted?
A: The program requires three letters of evaluation. One letter must come from a former faculty member. Two letters should come from former mentors or employers. Letters must be written in English, be signed by the letter writer and be on official letterhead with contact information, including telephone number and email.
Q: Do I need to take the National Board Dental Examination Requirements?
A: Yes, the program requires passage of NBDE Parts I and II, or INBDE.
Q: Do I need to take the TOEFL exam if I am already a United States Citizen?
A: Yes.
Q: What if my TOEFL score won't be available before the deadline?
A: The score must be available with application submission.
Q: Do I have to submit a 2x2 photograph to the program?
A: No.
Q: Will the program accept updated information after submission of application?
A: Yes, as long as it is submitted before the application deadline.
Q: Do I need to pay a fee with my supplemental documents?
A: No.
Q: When will interviews be conducted?
A: Interviews will begin in May and end October.
Q: What if I withdraw my application after submitting all the documents?
A: There is no refund for the application fee.
Contact Us
Julie A. Marshall, DDS, MS
Program Director
jmarshal@unmc.edu
Julie Buss
Admissions
jbuss@unmc.edu
Phone
402-472-6261
Address
UNMC College of Dentistry 
Room 2107
4000 East Campus Loop South
Lincoln, NE 68583-0740