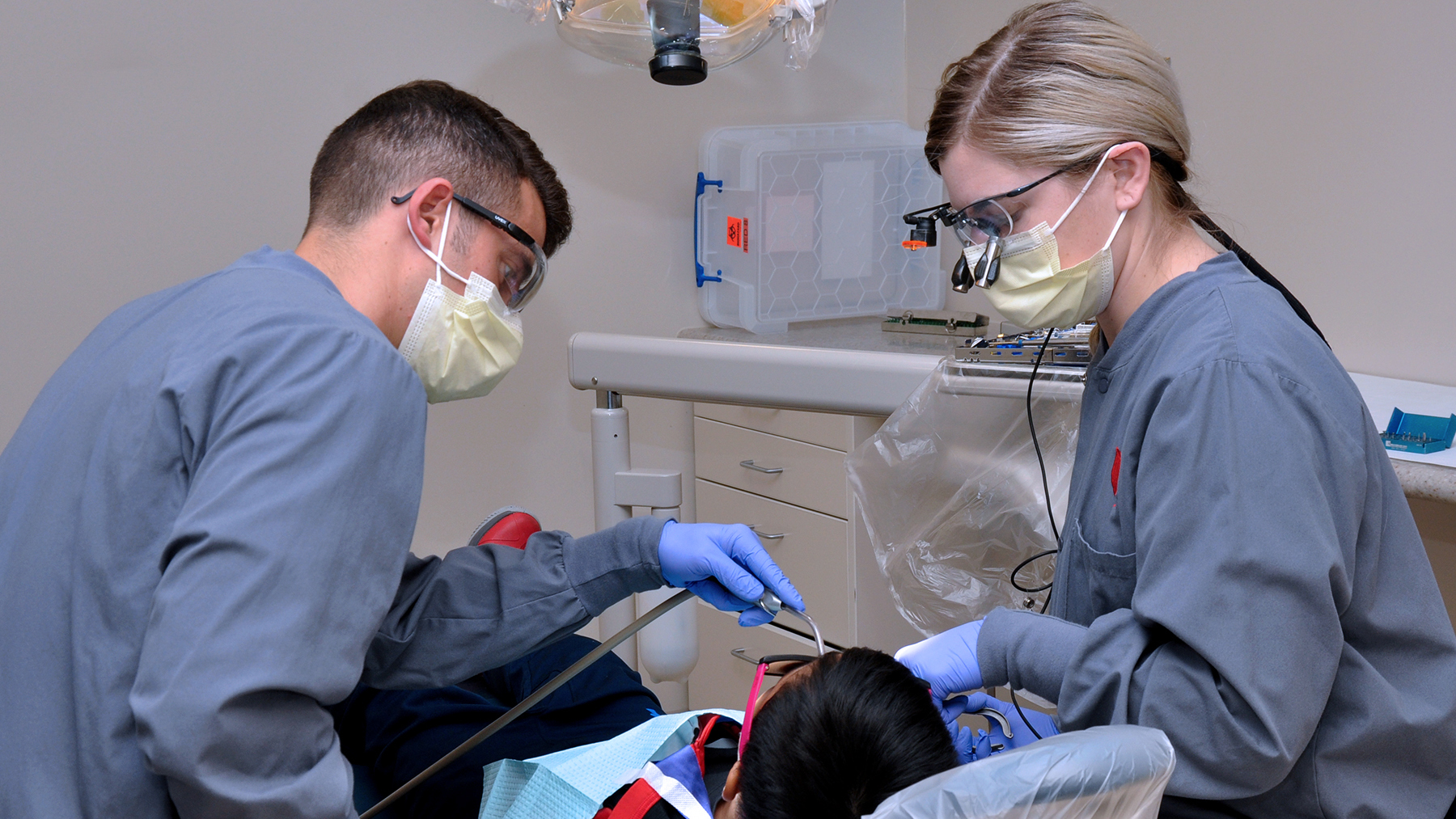 Advanced Standing Preparatory Semester
UNMC College of Dentistry Advanced Standing students are fully integrated into the second-year, second-semester curriculum which incorporates preclinical general dentistry didactic and laboratory courses. In addition, this curriculum includes a course specially designed for the Advanced Standing student to ensure a seamless integration into the clinic as well as prepare for third- and fourth-year didactic courses. This curricular concept prepares the student with the foundation for providing comprehensive patient care in all facets of general dentistry and understanding of treatment protocols, materials and techniques.
Third-Year DDS Program
A comprehensive care clinical model will provide the advanced standing students with foundational experiences in general dentistry and emergency services including advanced didactic courses. Students will be fully integrated with the traditional third year predoctoral dental curriculum.
Fourth-Year DDS Program
Clinical skill will continue to be developed in the comprehensive clinical model along with six weeks of extramural rotations to other health care facilities and clinics associated with UNMC.