Physical Examination of the Shoulder
This learning module teaches how to perform a focused physical exam for shoulder pain as well as the component parts of a general musculoskeletal exam. You will also review and identify the relevant gross anatomy for an examination of the shoulder and learn to make diagnoses based on physical exam findings.
Mar 17, 2021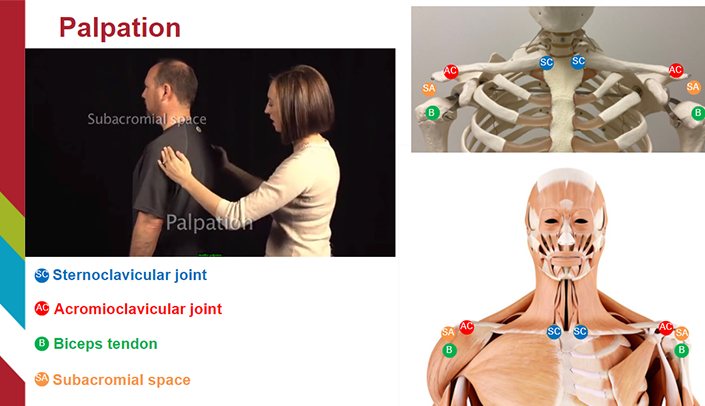 Manual Muscle Training Upper Quarter: Shoulder
This module describes the MMT process for shoulder movements, including flexion, extension, abduction, adduction, internal rotation and external rotation. Learners practice assigning and documenting the correct MMT grade given results from patient performance.
Oct 22, 2020