Home Instead Center for Successful Aging
Successful aging is about enjoying a full life. The Home Instead Center for Successful Aging at UNMC offers this and more.
The center represents a model of care that is unique not only to the Omaha metropolitan area but to the entire Midwest region. The expertise of care providers from across the spectrum is offered including geriatric medicine, geriatric psychiatry, nursing, pharmacy, exercise science and whole-person wellness.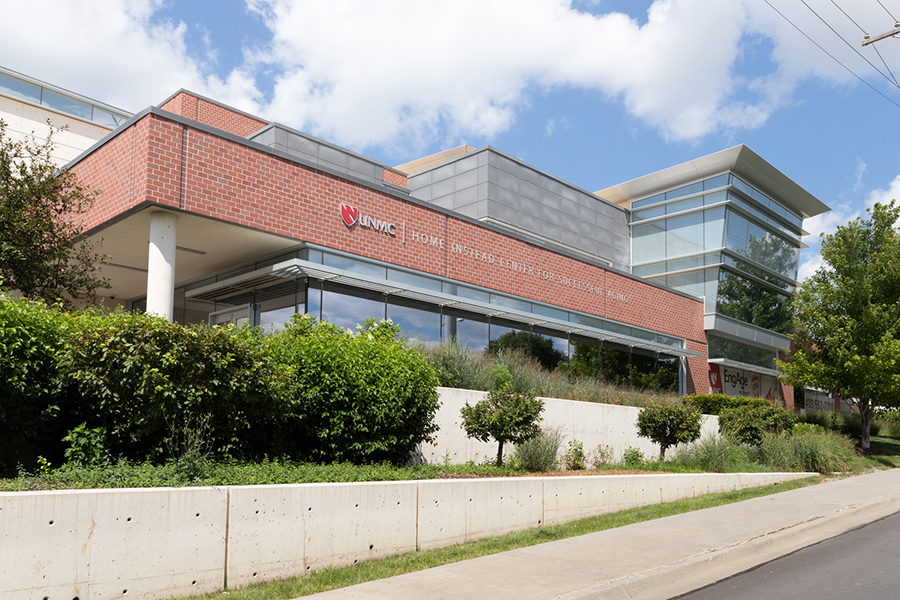 The division of geriatrics, gerontology and palliative medicine's clinical, teaching and research programs are based at the HICSA, which is a three-story, 17,787 square-foot building located at 730 South 38th Ave. Omaha, NE 68105. In addition to a complete floor of clinic space for both geriatric medicine and psychiatry, HICSA also houses faculty offices, research space, and the unique Engage Wellness program. 
Click to view resources to help older adults and their caregivers.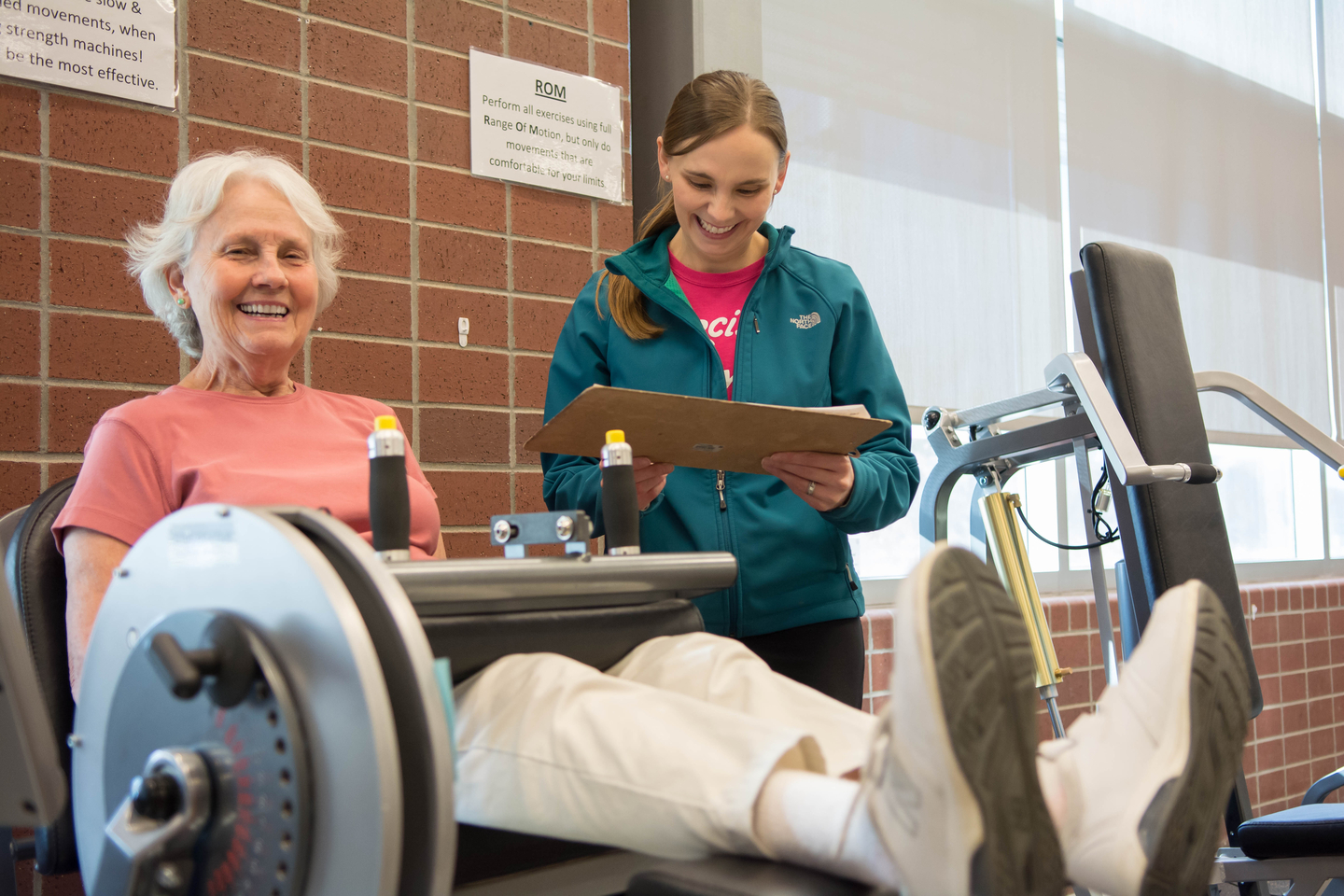 Engage Wellness is a community-focused medical fitness program that helps individuals use exercise as part of the management of chronic illnesses or to maintain health, vitality and independence during aging. The program offers functional fitness and balance assessments, group movement classes, evidence-based programs, and one-on-one services.
Also Offered at the Home Instead Center for Successful Aging
Education and Preventive Care
Providing education and preventive care is another important component of the center. Caregivers and seniors will find professionals to partner with them in their quest to live a full and successful life. Equally important are the educational opportunities it provides to UNMC students, residents and the community. The center includes research in its care mission with a focus on promoting independence and aging in place.
HICSA History
The center came to fruition in 2013 thanks in large part to the generous donations from the founders of Home Instead Senior Care, Paul and Lori Hogan, UNMC faculty alumni, Dr. Robert Grissom, and his wife Virginia Grissom, as well as Ramona and Deryl F. Hamann.