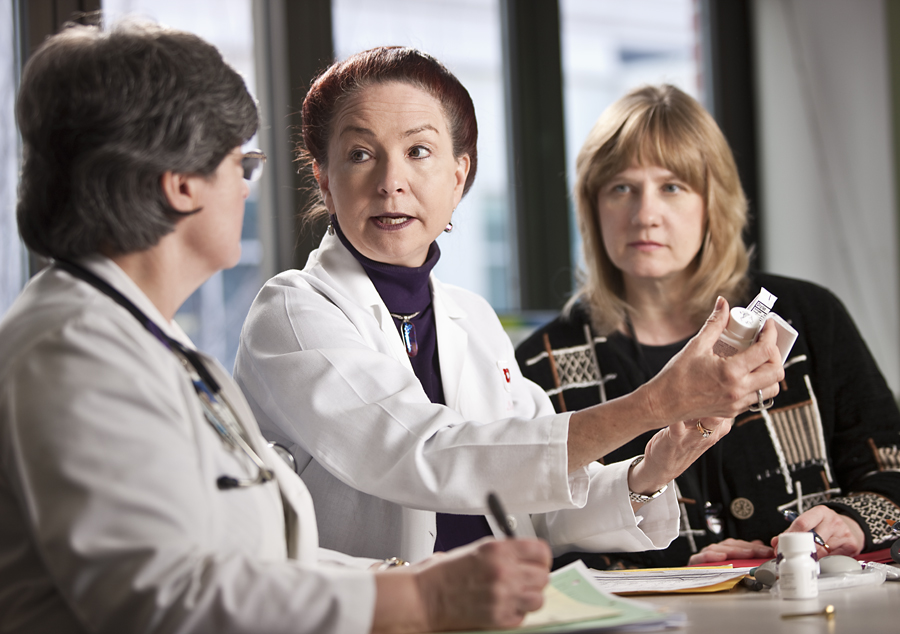 Geriatrics, Gerontology, and Palliative Medicine
We provide training for students, residents, and fellows, and conducts research ranging from basic science to clinical trials.
Our faculty members and trainees provide patient care through the Home Instead Center for Successful Aging and UNMC's clinical partners, Nebraska Medicine and the Omaha VA.
Our clinical, teaching, and research programs are based at the Home Instead Center for Successful Aging (HICSA), which is a 3 story, 17,787 square-foot building located at 730 South 38th Ave. Omaha, NE 68105. In addition to a complete floor of clinic space for both geriatric medicine and psychiatry, HICSA also houses faculty offices, research space, and the unique Engage Wellness program. Engage Wellness is a community focused medical fitness program which seeks to help individuals use exercise as part of the management of chronic illnesses or to maintain health, vitality, and independence during aging.
Division Highlights
Learn about our faculty and programs and the opportunities that await you here.
Division Chief
Alfred L. Fisher, MD, PhD, Neumann M. and Mildred E. Harris Professor Division of Geriatrics, Gerontology, and Palliative Medicine Department of Internal Medicine University of Nebraska Medical Center