Jason Barbaretta, MD
House Officer II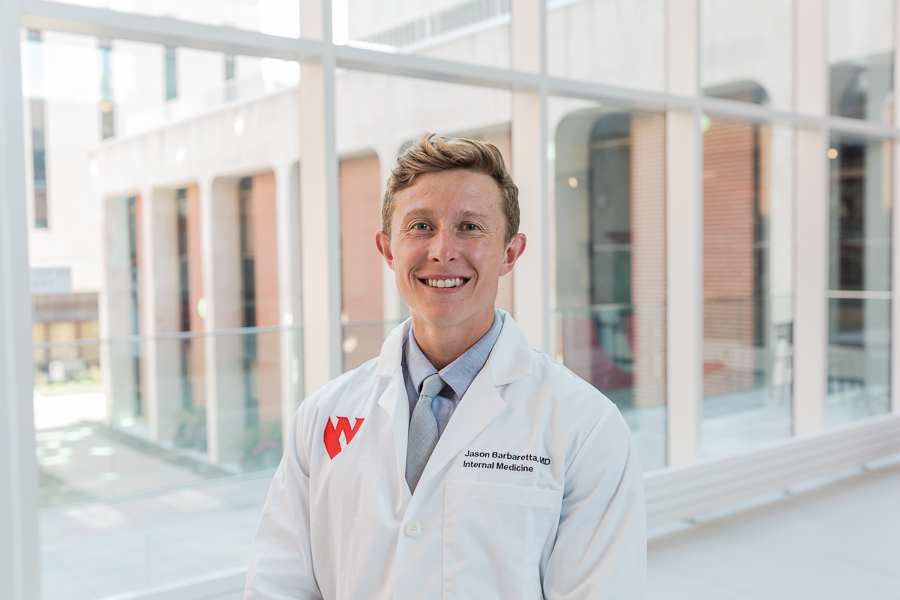 Name:
Jason Barbaretta
Hometown:
Dillsburg, PA
Where did you go for undergraduate and medical school?
High Point University and Penn State College of Medicine
Career aspirations:
I would like to practice gastroenterology and be involved with medical school curriculum development.
What was your first job?
I worked for the family dry cleaning company in high school.
What is the furthest you've traveled from Omaha?
I've spent the majority of my life on the east coast so I am new to the Midwest.
If you couldn't work in medicine, what would you do?
I would love to have a career like Bill Simmons as a sports writer and podcast host.
Best thing to do in Nebraska if you only had one day?
I would go to a local lake to kayak with my wife and run with my two dogs.