Emily Flemington, MD
House Officer I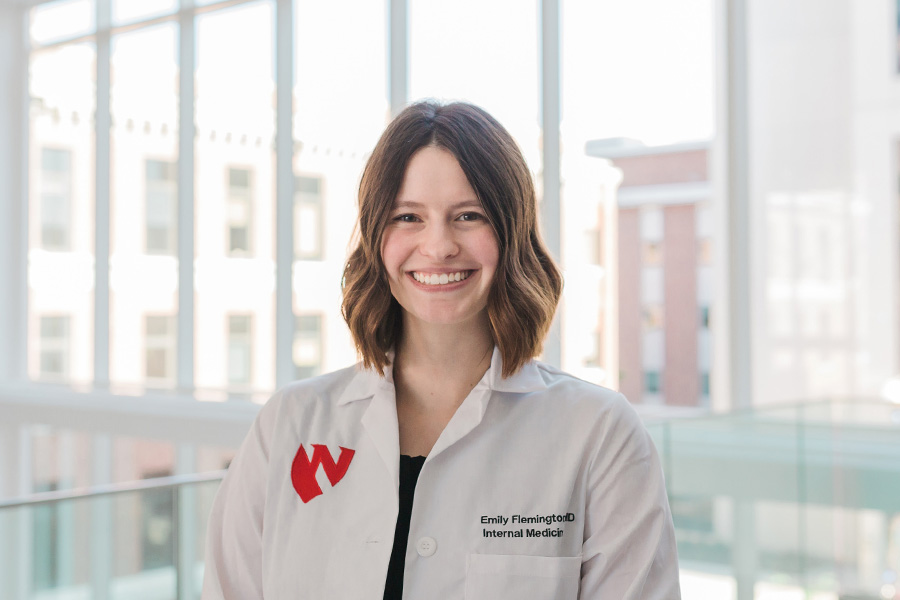 Name:
Emily Flemington
Hometown:
Omaha, NE
Where did you go for undergraduate and medical school?
University of Nebraska-Omaha and UNMC
Career aspirations:
Diagnostic radiology
What was your first job?
Childcare assistant at KidsNetwork in Millard
What is the furthest you've traveled from Omaha?
Cape Town, South Africa
If you couldn't work in medicine, what would you do?
Accountant or interior designer
If you only had one day in Nebraska, what would you do?
I would wake up early to go on a walk with my husband and son around Lake Zorinsky. Then, I'd come home to make healthy banana pancakes for us. I'd also try to catch a Nebraska volleyball game in the evening!