Jennifer Grigsby, MD
House Officer I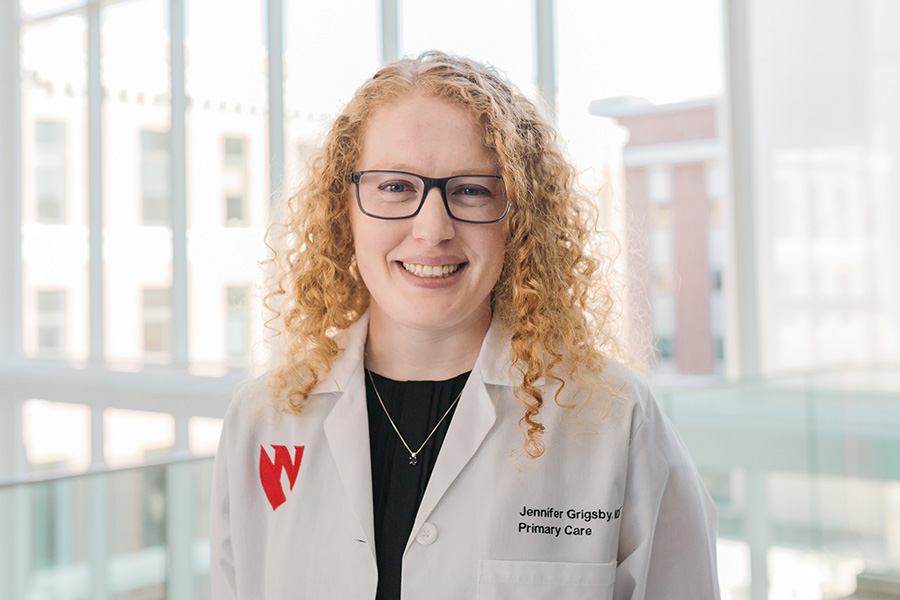 Name:
Jennifer Grigsby
Hometown:
Omaha, NE
Where did you go for undergraduate and medical school?
University of Nebraska-Lincoln and UNMC
Career aspirations:
My goal is to be a nephrologist at an academic medical center because I really enjoy renal physiology and education of both patients and students.
What was your first job?
I worked in the garden center at Wal-Mart.
What is the furthest you've traveled from Omaha?
Oslo, Norway
If you couldn't work in medicine, what would you do?
I would love to teach organic chemistry at a university.
If you only had one day in Nebraska, what would you do?
I would start by getting coffee at Roast and then go to the Omaha Zoo. After I would go to Half-Price Books (a used bookstore). Lunch at Three Happiness Express (Chinese food) and then over to Nebraska Humane Society to volunteer and help socialize the cats. Lastly, I'd go for an evening walk on an outdoor trail.
Most fond residency experience or memory up to this point?
The first time in clinic I got to follow up with a patient for diabetes and we celebrated together that she had dropped her A1c from over 9 to be at goal. It really showed that health care is a team sport because the patient, myself and our pharmacist all worked together.