Tyler Larson, MD
House Officer II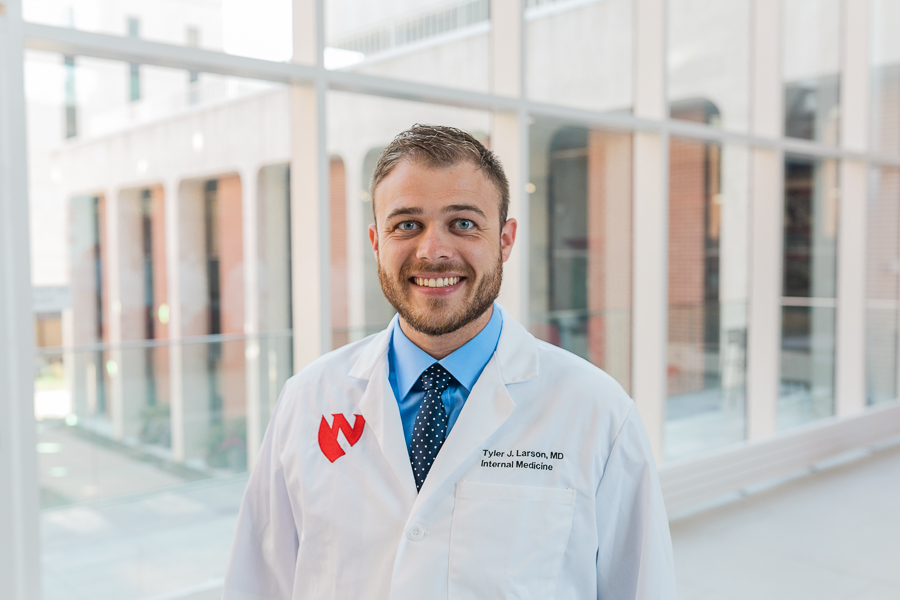 Name:
Tyler Larson
Hometown:
Alta, IA
Where did you go for undergraduate and medical school?
Buena Vista University and University of Iowa
Career aspirations:
Academic Nephrology
What was your first job?
Painting houses
What is the furthest you've traveled from Omaha?
Sydney, Australia
If you couldn't work in medicine, what would you do?
Find a niche in some other allied healthcare profession
If you only had one day in Nebraska, what would you do?
Visit the Zoo!