Andrew Regoli, MD
House Officer II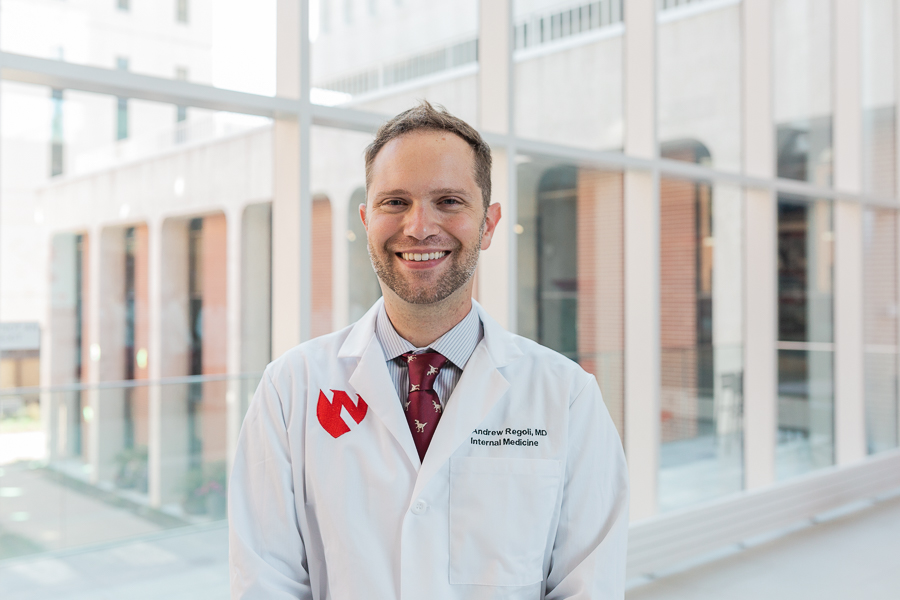 Name:
Andrew Regoli
Hometown:
Wichita, KS
Where did you go for undergraduate and medical school?
Newman University and University of Kansas, both in Wichita, KS
Career aspirations:
To work as an internist, both inpatient and outpatient.
What was your first job?
Busing tables and working as a "fry cook" at a breakfast joint.
What is the furthest you've traveled from Omaha?
Shanghai, China
If you couldn't work in medicine, what would you do?
Filmmaking! It is a passion of mine.
Best thing to do in Nebraska if you only had one day?
Eating "totchos" at Nite Owl.
Most fond residency experience or memory up to this point?
Making great friends!