Elena Roberts, MD
House Officer I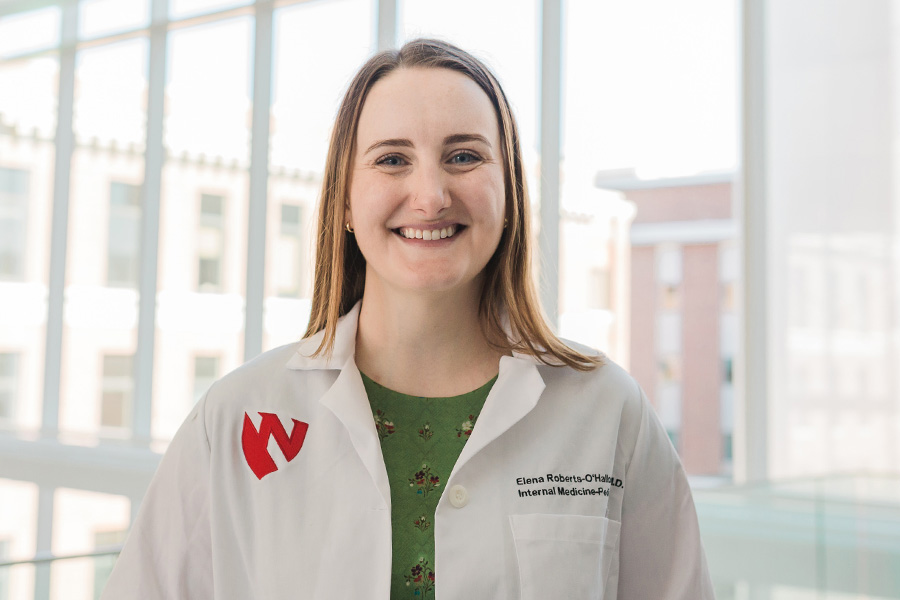 Name:
Elena Roberts
Hometown:
Medford, OR
Where did you go for undergraduate and medical school?
University of Portland and University of South Carolina SOM Greenville
Career aspirations:
Med-peds hospitalist, considering critical medicine, academic medicine and I'd love to own a therapy dog
What was your first job?
I held a stop/slow sign for the county roads department in my hometown for three summers and learned how to rebuild roads!
What is the furthest you've traveled from Omaha?
Singapore, Australia and India
If you couldn't work in medicine, what would you do?
Filmography and/or journalism
If you only had one day in Nebraska, what would you do?
So far, I would eat at Lola's and Coneflower and go for a run/walk through Elmwood Park to the Aksarben dog park.
Most fond residency experience or memory up to this point?
Finally meeting and immediately laughing with my med-peds co-residents and our program director, Dr. Ashford.