Marilee Schaner, MD
House Officer I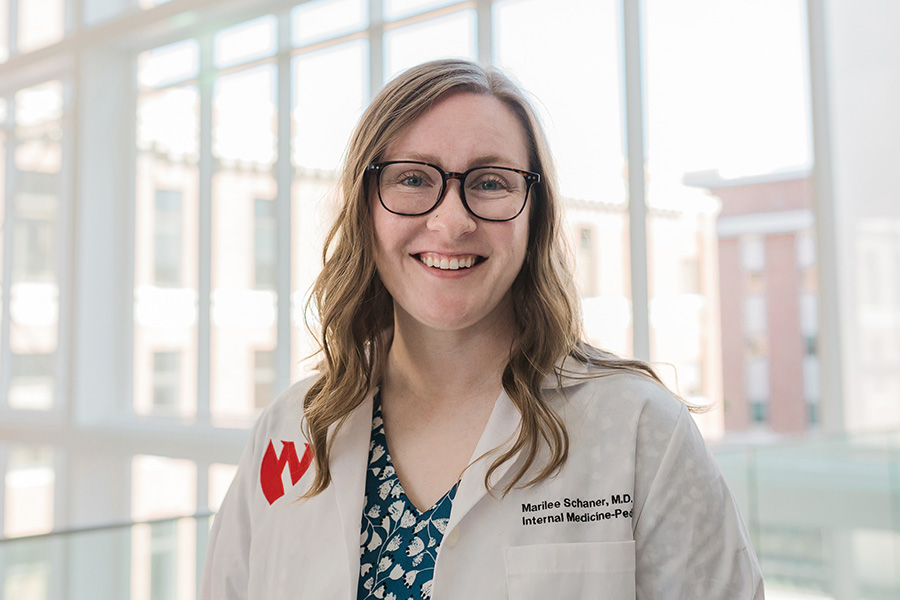 Name:
Marilee Schaner
Hometown:
Billings, MT
Where did you go for undergraduate and medical school?
Montana State University and University of Washington School of Medicine
Career aspirations:
Combined inpatient/primary care in a rural/underserved community and considering a fellowship in addiction medicine.
What was your first job?
Making pizzas
What is the furthest you've traveled from Omaha?
Berlin, Germany
If you couldn't work in medicine, what would you do?
DIY influencer and have an Etsy shop.
If you only had one day in Nebraska, what would you do?
Wander around Old Market, ice cream at Coneflower, take our dogs for a walk/hike, and drinks/food at Inner Rail
Most fond residency experience or memory up to this point?
Dinner and drinks at Mula with my med-peds co-interns