Debra Wekesa, MD
House Officer III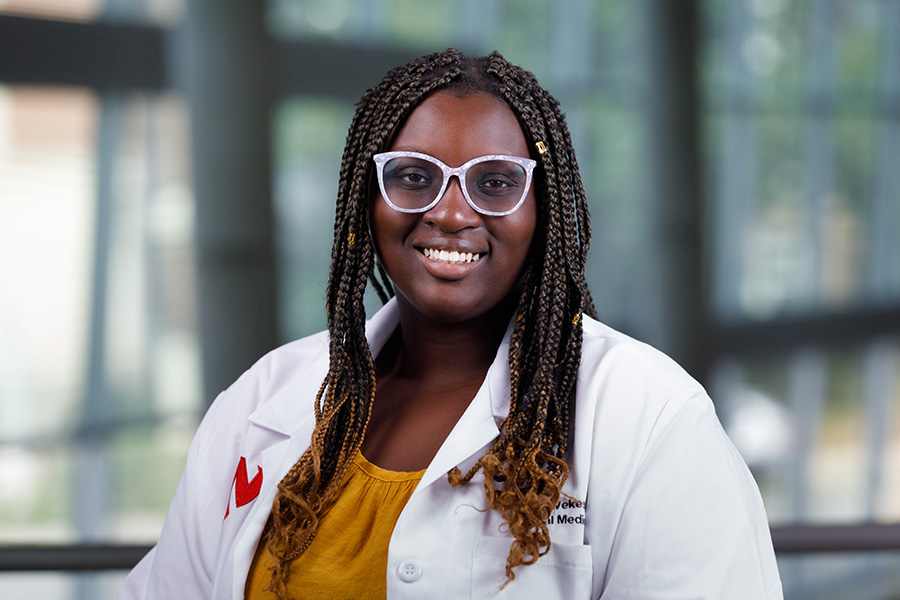 Name:
Debra Wekesa
Hometown:
Springfield, MO
Where did you go for Undergraduate and Medical School?
University of Missouri-Kansas City School of Medicine (6-year BA/MD program)
Career aspirations:
I love General Internal Medicine (both inpatient and outpatient). Currently, I'm interested in GI, nephrology or being a traditional/hybrid internist. No matter what I pick, I want to work in an academic center and help patients with health literacy and help more under represented minorities enter healthcare by learning more about it early on.
What was your first job?
Teaching 8th graders and up about HIV and STDs through UNMC, KU and the coterie theater. It was a great experience and kids ask the craziest questions if you give them the chance!
What is the furthest you've traveled from Omaha?
Graz, Austria and Cape Town, SA
If you couldn't work in medicine, what would you do?
High school science teacher
Best thing to do in Nebraska if you only had one day?
I'm still learning a lot about what Omaha has to offer!