Chronic HIV infection and Aging In NeuroAIDS Center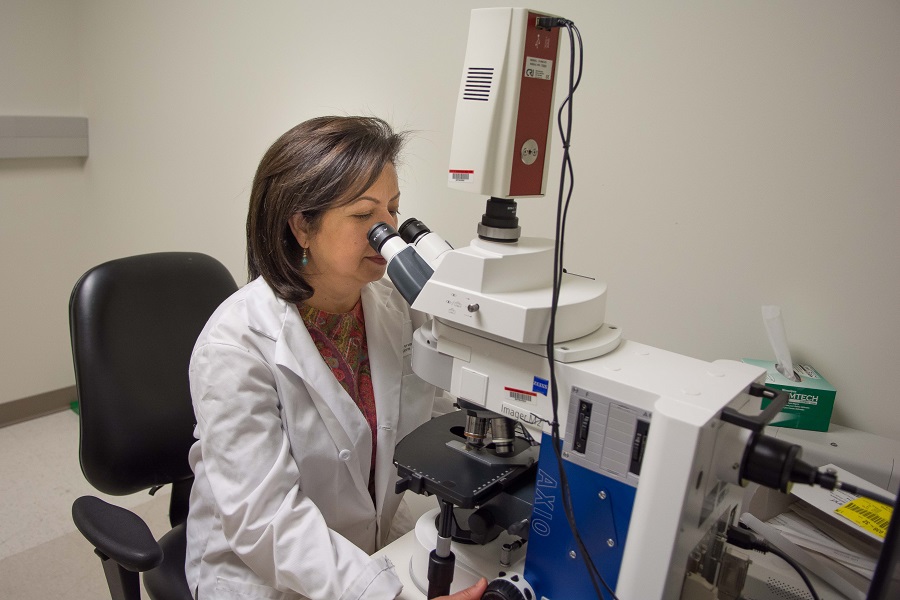 The now chronic nature of HIV has been a major advancement in AIDS care. While HIV infected individuals are living longer, damaging effects of HIV persist in the brain and may interact with other neurodegenerative disorders.
The Chronic HIV infection and Aging in NeuroAIDS Center is supported by the National Institute of Mental Health (P30 MH062261).
The Center provides the necessary leadership and backbone of support to continue the outstanding research on HIV/AIDS and the central nervous system ongoing at the University of Nebraska Medical Center and throughout the nation. Innovative multidisciplinary high-impact work that has resulted from this Center will continue under an overall theme of the study of HIV, aging and the brain. HIV is now a chronic disease, and HIV-associated neurological disorders have changed. Thus, while keeping our prime focus, we have modified the Center and the Cores following the new NIH priorities for using AIDS-designated funds. Through this Center mechanism, we will significantly facilitate diagnosis, testing and interventional strategies in neuroAIDS. Experts in a number of fields will direct Cell-Tissue-Animal, Imaging, Omics, and Therapeutics cores. These, combined with a Developmental core to stimulate new and innovative work and an Administrative core to integrate and run the Center, will significantly enhance our knowledge of neuroAIDS, its prevention and treatment.
Become a member of the Chronic HIV in Aging in NeuroAIDS Center
Benefits:
Use of cores (note: NIH funded investigators have priority)
Consultations on projects/experiments
Receive information on funding opportunities
Belong to a network of colleagues and collaborators with shared research interests
Application process:
Submit NIH biosketch to Shilpa Buch, PhD 
Brief statement on research and why you want to be a member