Funding Opportunities
Request for Applications: CoNDA Pilot Project Program
Cognitive Neuroscience of Development & Aging (CoNDA) Center
Funding Opportunity (CoNDA Pilot Project Program) - Released June 12th, 2023
Application Deadline: 5:00pm on Monday, July 17th, 2023
Program Summary
The CoNDA Center is pleased to announce a funding opportunity for Pilot Projects. The CoNDA Center is a NIH/NIGMS supported Center of Biomedical Research Excellence (CoBRE) that focuses on the cognitive neuroscience across the lifespan and strives to support and develop neuroscience research in the region.
The goal of the Pilot Project Program is to provide support to promising research led by faculty at CoNDA participating institutions (UNMC, UNO, Creighton & Boys Town). Applicants must not have concurrent funding from other IDeA programs (INBRE, other COBRE or CTR). Applicants must meet the NIH definition of a "New Investigator." A New Investigator (NI) is an NIH research grant applicant who has not yet competed successfully for a substantial, competing NIH research grant. For a complete list of NIH grants that do not disqualify a PD/PI from being considered a New Investigator, see the NIH Definition of New Investigator. Applications from under-represented minorities, including women and people of color are encouraged as outlined in Notice of NIH's Interest in Diversity. If you have any questions about these criteria, please contact the project coordinator or center director.
This mechanism aims to support innovative, collaborative projects in the field of neuroscience in general with emphasis on the cognitive neuroscience in development and aging in health and disease. 
Successful applicants (up to two candidates) will receive up to $50,000 in direct costs per year for one year.
Applications that propose the use of the CoNDA Center Research Cores will be prioritized. Preference will be given to those proposals likely to lead to submission of Research Project Leader proposals to the CoNDA CoBRE. 
Grant Forms and Submission Information
Applicants may submit only one application per cycle.
Applications should use standard NIH formatting requirements (½ inch margins, Arial size 11 font). The application should be submitted in a PDF format and sent by email to kpanas@unmc.edu, with "CONDA Center Pilot Project Application" in the subject line. Applications must be received by 5:00pm CST on July 17, 2023.
Using PHS 398 forms and instructions, the following sections need to be submitted:
Face Page (Form Page 1)
Project Summary (Form Page 2; limited to 30 lines or less of text; please type Project Title and PI name in the header of this page)
Research Strategy Section (limited to 5 pages total, see instructions/sections listed below):

Specific Aim(s): one page maximum.
Research Strategy:

Significance: the rigor of prior research -- the strengths and weaknesses of the research that is used to form the basis for the proposed research question.
Innovation: briefly describe how the proposed research may refine, improve, or propose a new application of an existing concept or method.

Approach:

Can include preliminary data, although not required.
Experimental design, including steps taken to ensure scientific rigor (robust and unbiased experimental design, sample, measures, procedures, analysis, interpretation, and reporting of results, explained as appropriate for a pilot project) and consideration of key biological variables if applicable.
Plans for extramural funding applications (to NIH or other agencies, please specify) upon successful completion of this project.
References: excluded from 5-page limit.

Biographical Sketch (for every member of the project)
Budget and Detailed Budget Justification (Form Page 4)
Regulatory Information:
Convert and combine the final documents into one PDF file and email to Kendall Panas (kpanas@unmc.edu) before 5:00 PM on Monday, July 17, 2023.
Anticipated Project Start Date: February 1, 2024
Special Considerations, Institutional Approvals and Reporting
Funds cannot be used to support applicant salary.
Equipment (>$5,000 per item) and/or computer purchases are not allowed.
Renovation and/or Honorariums are not allowed.
Travel is limited to research related tasks only (e.g., no conference travel). Travel to locations outside of the US & Canada is not allowed.
Awardees are responsible for working with their department grants administrator to monitor and manage funds available/spent on this award.
All awardees must provide quarterly and annual progress reports. 
Awardees are required to present the Pilot-Project progress at meetings organized by the CoNDA Center.
As part of their grants, awardees must provide documentation of publications and peer-reviewed funding that result from their award. 
Awardees are required to cite CoNDA Center support in publications and presentations that are generated by or related to research performed using CoNDA Center funds.
Direct and Indirect costs: 

The budget should list direct costs only. If the application is funded, the UNMC CoNDA Center will pay for indirect costs (overhead) per NIH guidelines. For non-UNMC applicants, indirect costs associated with Pilot Project will be awarded to the investigator's institution for NIH-funded pilots. Please work with your Sponsored Programs office to ensure that your proposal budget includes your institution's correct F&A rate.
Regulatory Approvals
If the Pilot Project application requires approval by an Institutional Animal Care Use Committee, Institutional Review Board, or other regulatory approvals, please note on the face page of your application. Approval is not needed at the time of submission; however, we strongly recommend that you start working on the approvals in advance to expedite the funding. Protocols must be submitted to IRB/IACUC for approval within 10 days of notification of funding and final approval must be sent to us within 30 days. Approvals need to be received by CoNDA Leadership prior to final submission of the proposal to the NIH.
Grant Evaluation
Applications will be first evaluated administratively, and responsive applications will be forwarded to review by a panel of external experts. Each application will be reviewed for innovation, feasibility, scientific merit, relevance to CoNDA research priorities, and potential for generating subsequent publications and federal funding (preferably R01). Following selection for funding, the applications are submitted to the NIH for final approval. Applicants are typically notified of the selection within two months of the submission deadline.
Fund Management and Responsibilities
Pilot Project Grants awarded by the UNMC CoNDA Center are funded for 1-2 years from the award date. Second year award is subject to competitive renewal and not guaranteed. Grant recipients are responsible for managing their projects' funding. Awardees are responsible for working with their departmental fund manager to manage the award. Awardees are expected to utilize their funds towards completion of their project within the award period. If there are any unused funds, they must be returned to the CoNDA Center. Under exceptional circumstances, if the awardee was unable to complete their project, their request to carry-over funds may be considered. Overspending is not allowed. Also, see Independent Funding section. If awardee is based at UNMC, a cost center number will be established for the developmental grant. If awardee is not based at UNMC, a subcontract will be set up with that institution. Awardee's department's fund manager will be the best source of information for dealing with the subcontract.
If a CoNDA-funded investigator receives independent NIH or equivalent institutional funding for a project that is currently funded by the CoNDA Center, congratulations! Please notify the CoNDA Center Project Coordinator immediately so that funds allocated to your grant can be returned to the CoNDA Center. NIH regulations prohibit simultaneous funding.
CONDA Center Events: If you are funded by the CONDA Center, we expect you to participate in the center activities such as the monthly seminar series.
Contacts
Professor, Developmental Neuroscience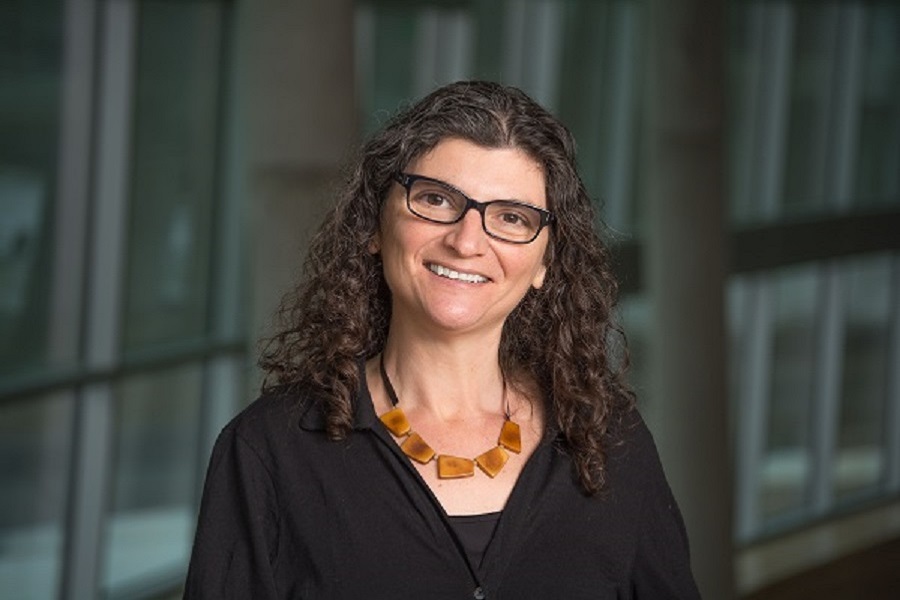 Instructor, HIV & Substance Abuse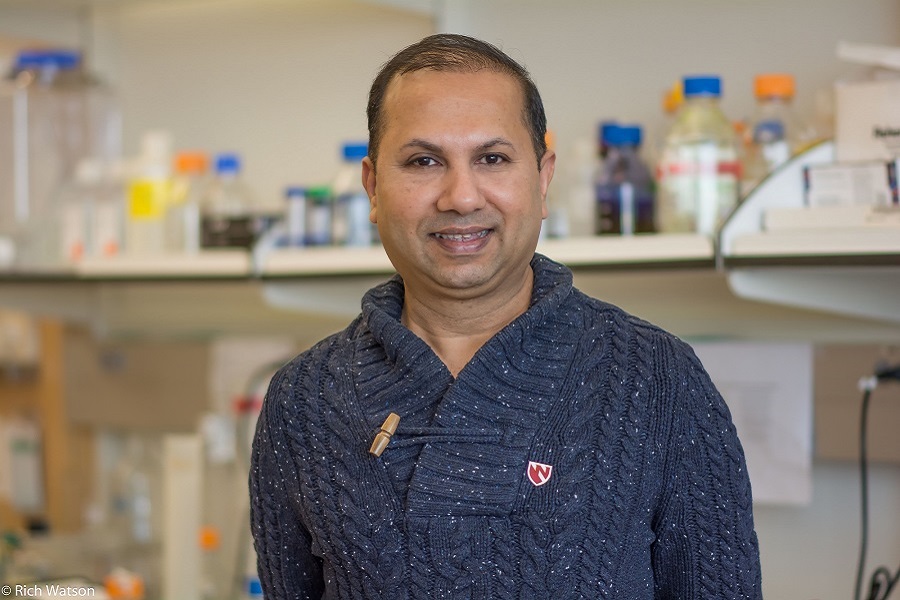 Kendall Panas
Project Administrator