Gynecologic Surgery & Oncology Rotations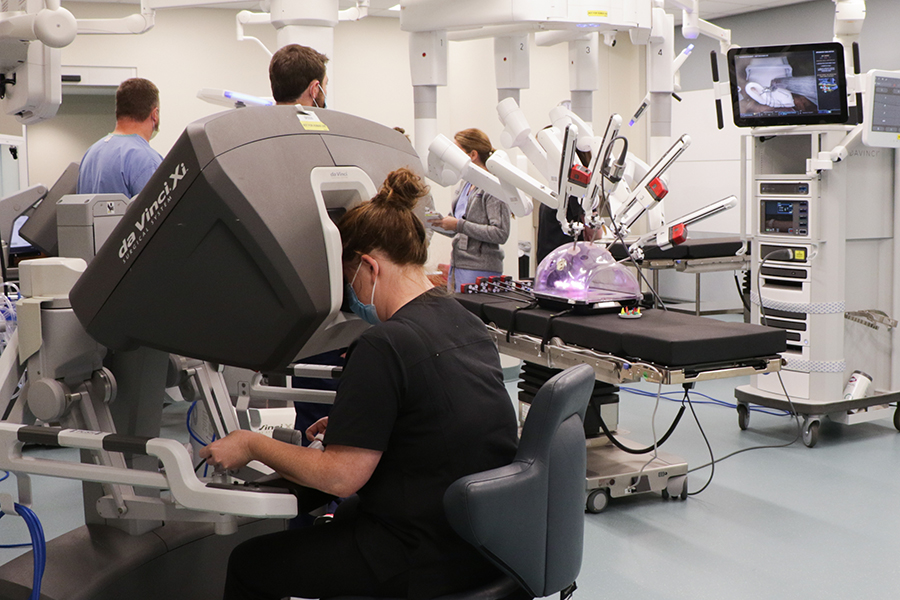 These rotations will give students experience with benign and malignant gynecological problems. During this rotation, students will join the Benign Gynecology and the Gynecologic Oncology teams and assist in caring for emergency room consultations, in-patient consultations from other services, and pre-operative, intra-operative, and postoperative care of gynecologic surgical cases. 
During the clerkship, students will become familiar with the following topics:
Normal menstrual cycle, amenorrhea, and abnormal uterine bleeding
Normal and abnormal puberty
Contraception and sterilization
First-trimester bleeding and abortion
Uterine fibroids
Menopause
Infections - vaginitis, sexually transmitted infections, pelvic inflammatory disease
Infertility
Hirsutism and polycystic ovarian syndrome
Vulvar disorders
Pelvic relaxation and urinary incontinence
Pelvic pain including dysmenorrhea, endometriosis, ectopic pregnancy
Neoplasms of the vulva, cervix, uterus, ovaries, gestational trophoblastic disease
Sexual assault
Gynecological procedures: Tubal ligation and laparoscopy, hysteroscopy and dilation and curettage, hysterectomy (vaginal, abdominal, laparoscopic), surgery for urinary incontinence and pelvic relaxation, and surgery for gynecologic cancers.
Knowledge and Skills Expectations
By the end of these rotations, the students will be expected to competently:
Write a complete operative note.
Discuss the normal hospital course after a routine gynecological surgical procedure.
Discuss the appropriate work-up and differential for postoperative low urine output, fever, and wound problems.
Discuss the relevant history, examination, and laboratory or radiology work-up involved in emergent assessments of pelvic pain and abnormal vaginal bleeding.
Briefly describe the differences between types of hysterectomies (supracervical, simple, radical, vaginal, laparoscopic).