Education
A Complete OB-GYN Educational Experience
Our programs offer the opportunity for medical students to become familiar with women's health care and the field of obstetrics and gynecology with didactic content, online learning, simulations, and inpatient and outpatient rotations. 
Medical Student Simulations
The third- and fourth-year medical students participate in a variety of simulations at the Davis Global Center.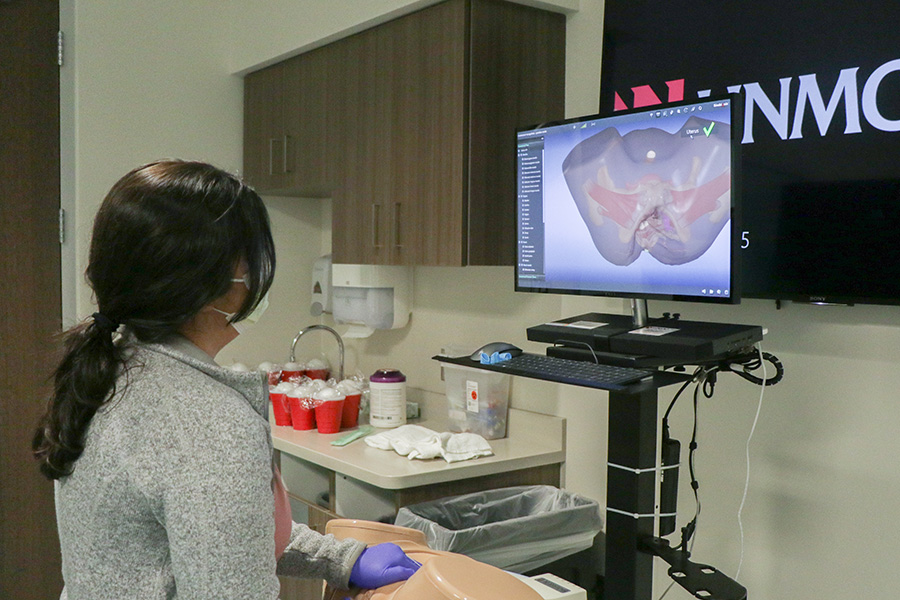 Anatomy simulator
A clerkship student interacts with the Pelvic Mentor to perform a female pelvic exam and identify anatomy.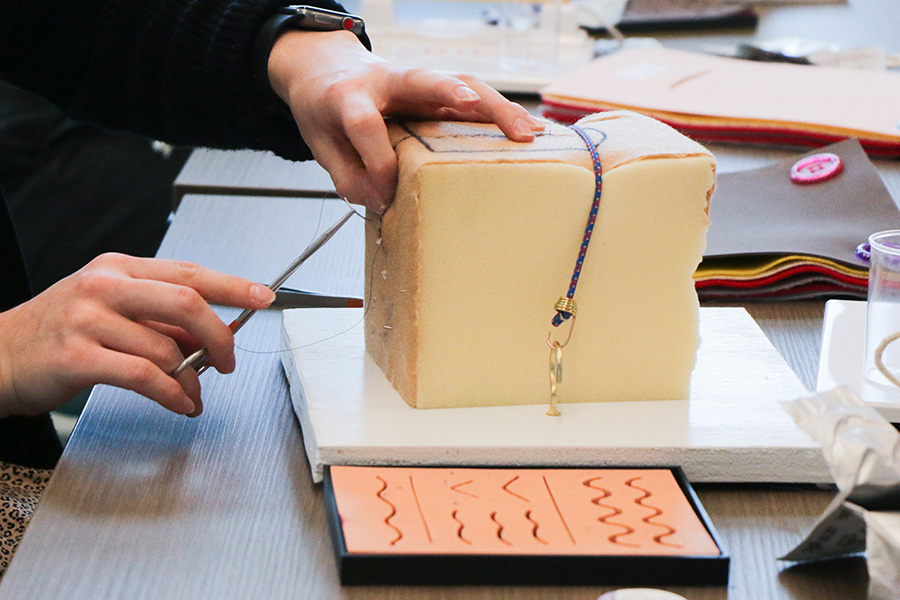 Simulated laceration repair
Using models we developed, the medical students learn about laceration and wound repair.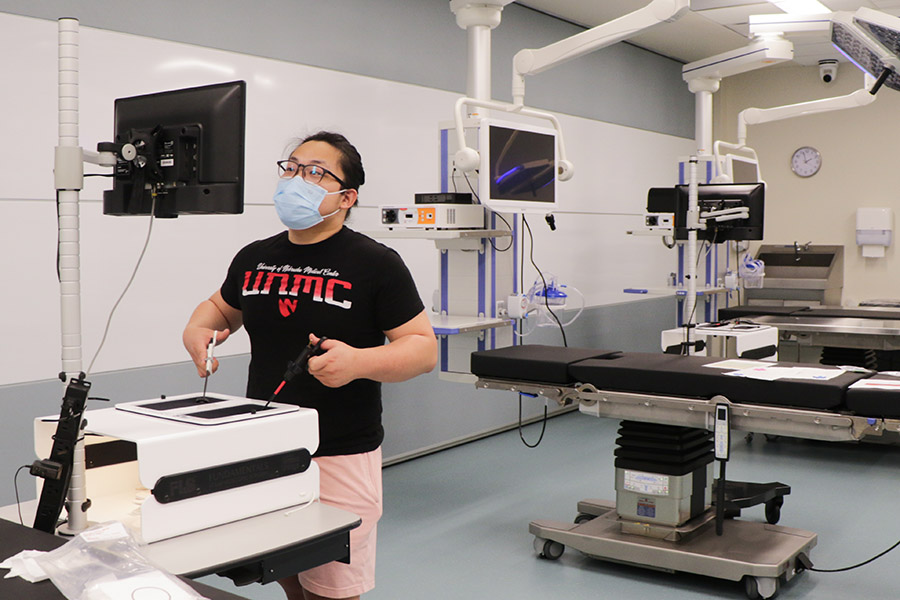 Laparoscopy simulation
M4 student practices laparoscopy skills during a simulation.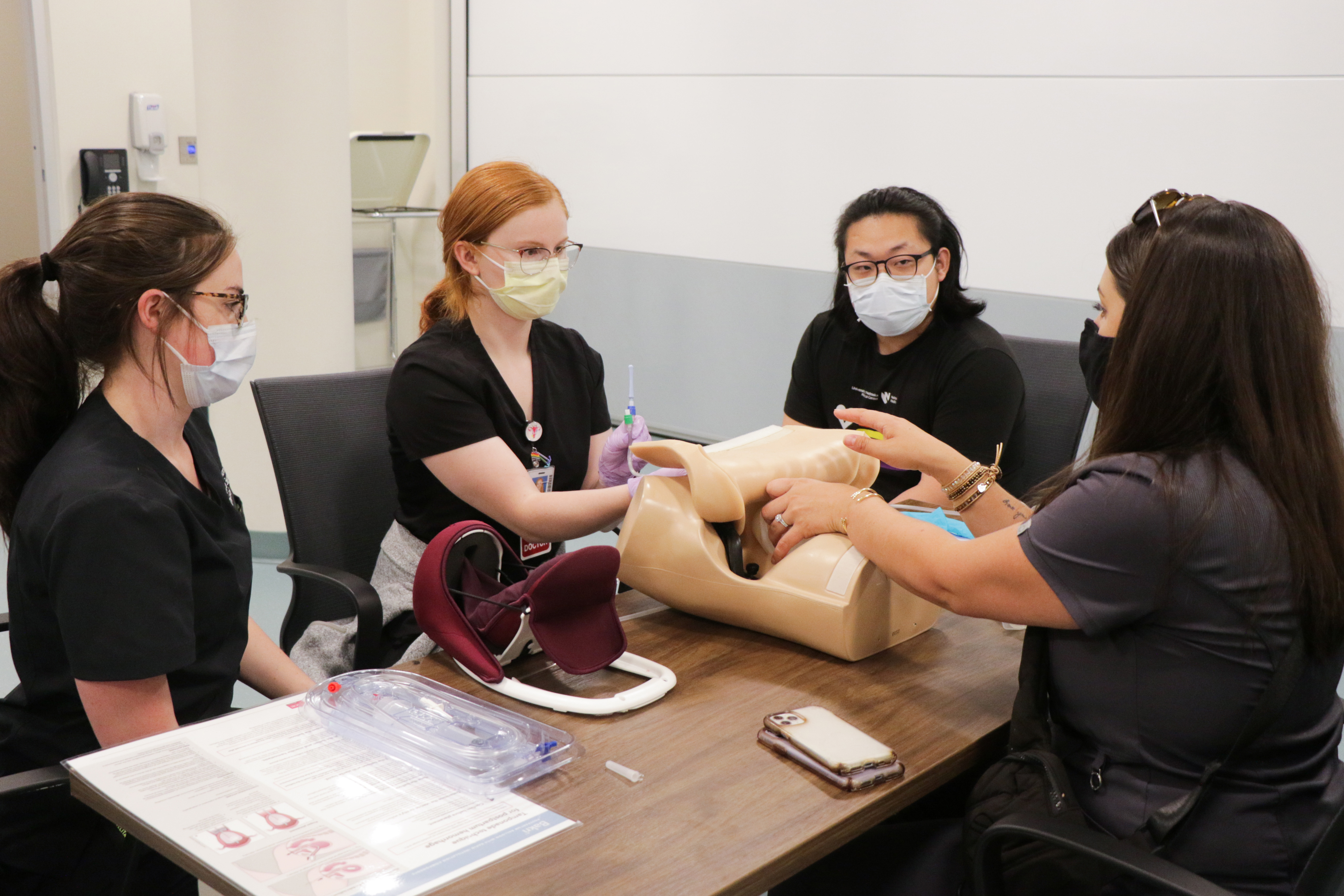 Advanced simulation
The M4s participate in simulations with the residents for advanced training.
Meet the Directors and Staff