Third-Year Clerkship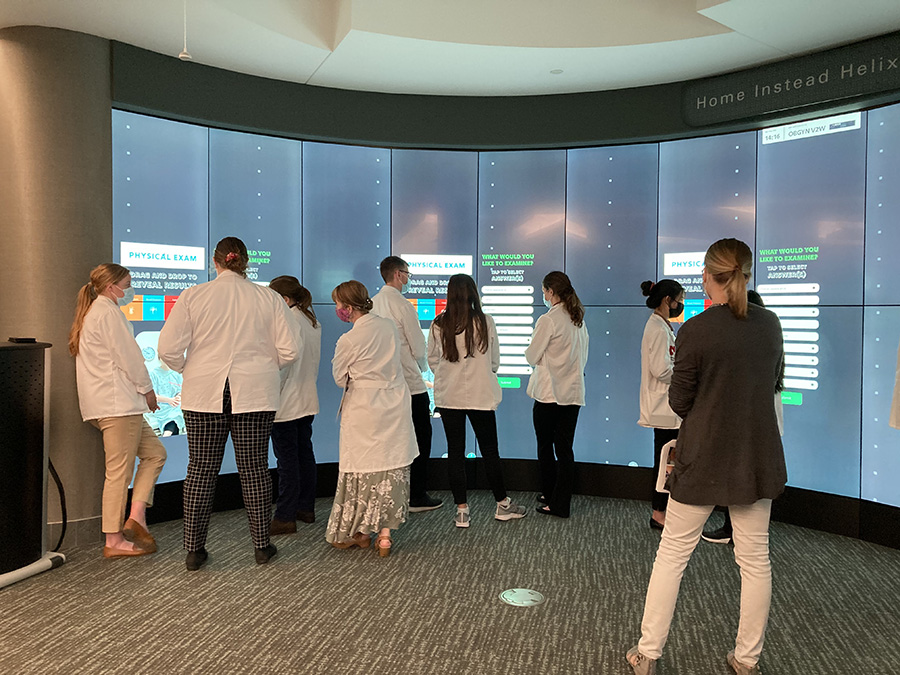 From the Director
Obstetrics and gynecology offers the unique ability to care for women throughout their lifetime. We provide care to women from pediatrics/adolescent-aged individuals through their reproductive years and on into the menopausal timeframe. We are able to blend a lasting doctor-patient relationship with the women we serve. And, often this relationship may carry over several generations of women within a family. Our specialty offers a unique blend of medicine and surgery and several sub-specialties within this field.
While not every student on the rotation may choose obstetrics and gynecology as a field of practice, almost everyone will take care of women in some aspect during their medical careers. One of our goals is to introduce students to the breadth of the specialty of obstetrics and gynecology. We also want to help instill our passion for women's healthcare.
We hope that all of our medical students enjoy their experiences on the rotation and have fun learning!
Course Overview
The Obstetrics and Gynecology clerkship uses the standardized curriculum developed by the Association of Professors of Gynecology and Obstetrics. So that students can have maximum exposure to the breadth of this field, the six-week clerkship is divided into four rotations:
Two weeks of obstetrics
Two weeks of outpatient clinic
One week of gynecology surgery
One week of gynecologic oncology
Students will work directly with the department faculty, residents, and fellow students as the provider team to facilitate care for women on the service. Resources utilized for learning include online modules, weekly didactic lectures, grand round presentations, and simulations.