Obstetrics Rotation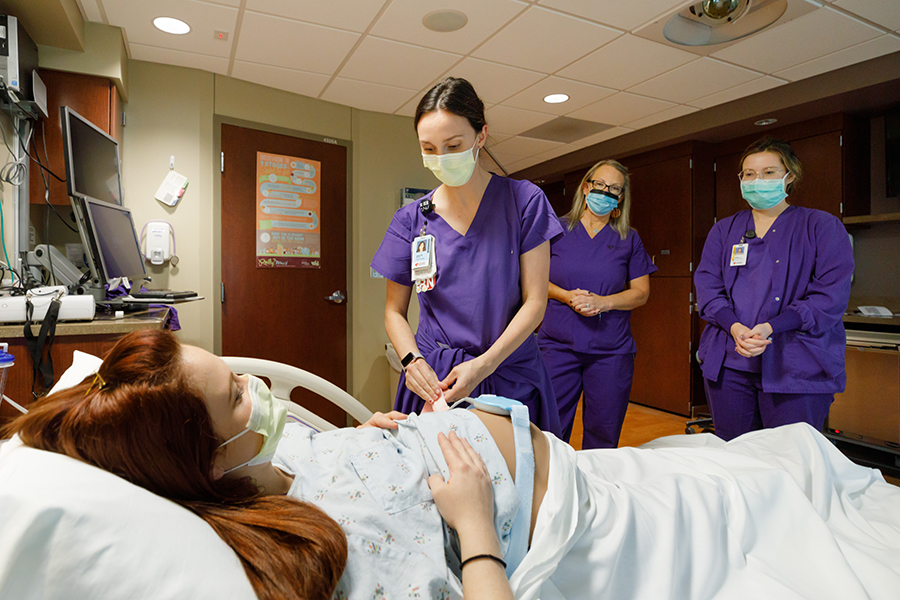 Students will participate in the obstetrics rotation at both Nebraska Medicine and Methodist Women's Hospital labor and delivery inpatient services, which includes work rounds, teaching rounds, admissions, following laboring patients, and participating in deliveries and postpartum care. 
During the clerkship, topics will include:

Normal Obstetrics:
Preconception counseling
Diagnosis of pregnancy
Physiology and maternal adaptation of pregnancy
Antepartum care including prenatal diagnosis
Labor and delivery including induction of labor
Obstetric analgesia and anesthesia
The puerperium
Postpartum care and lactation
Counseling on male circumcision
Abnormal Obstetrics
Bleeding in pregnancy - second and third trimester
Fetal death in utero
Dystocia
Breech
Cesarean birth and vaginal birth after cesarean birth
Hypertensive disorders in pregnancy - preeclampsia
Isoimmunization
Multiple gestation
Intrauterine growth restriction
Premature rupture of membranes
Preterm labor
Postpartum hemorrhage
Puerperal fever
Medical and surgical complications of pregnancy: anemia, cardiac disease, diabetes, pyelonephritis,
Knowledge and Skills Expectations:
By the end of the Obstetrics rotation, students will be expected to competently:
Obtain, present, and document a relevant history of patients being evaluated or admitted; examinations will be done with the supervising resident/faculty.
Interpret and document fetal heart rate monitoring strips.
Assess and document the labor course in patients.
Understand the normal hospital course for the patient after a vaginal delivery and operative cesarean delivery.