Our Team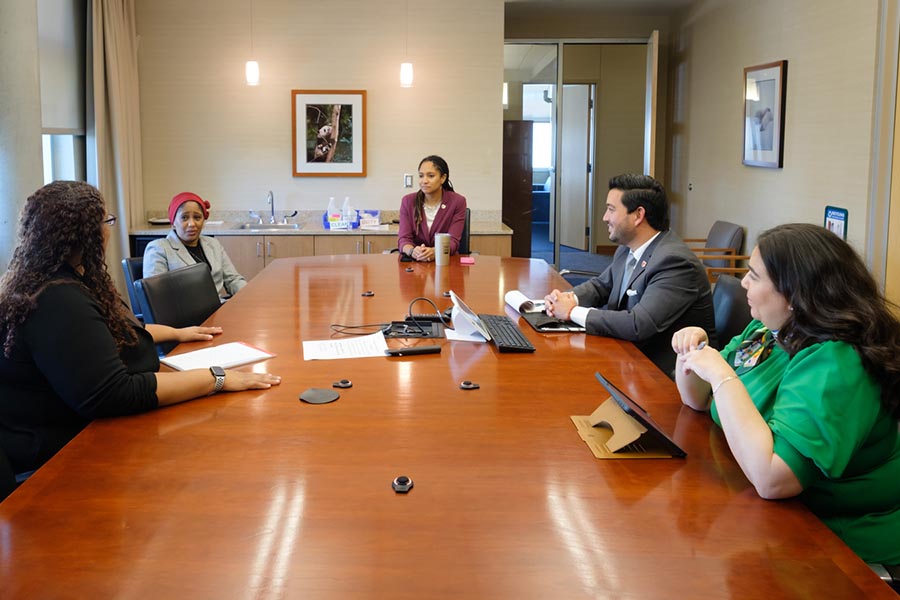 Our Office of Diversity, Equity and Inclusion includes:
Shirley Delair, MD, MPH, the inaugural associate dean for Diversity, Equity, and Inclusion in the College of Medicine. Dr. Delair is building her office to devise initiatives that will enhance recruitment and retention of a diverse workforce into an inclusive and supportive environment. with a goal to develop a cadre of clinicians, educators, and scientists that are reflective of the communities to advance health equity. She 

is a graduate of the 

AAMC Healthcare Executive Diversity and Inclusion Certificate Program

.

Armando De Alba Rosales, MD, MPH, who leads the office efforts in supporting students' programming by serving as faculty advisor to several diverse student groups to foster an inclusive climate in our college. Additionally, he leads the office effort on community engagement and advocacy by incorporating them into experiential undergraduate medical education and developing opportunities for service-learning that address the expressed needs of community partners who have been historically underserved.

Nada Fadul, MD, who leads the office's efforts to integrate DEI concepts into the medical education curriculum by working closely with all phase directors. She is developing recommendations on DEI curricular content and assessment of learners to submit to the curriculum committee. She provides faculty development sessions on DEI for phase instructors. She additionally provides consultative services for graduate medical education programs on addressing DEI in their educational programming.

Liliana Bronner, MHSA, MBA, who leads the office's medical pathway programs. She works in collaboration with the admissions office and the UNMC health opportunities program to leverage current pathway programs in the recruitment and retention of students historically underrepresented in medicine, first-generation students, and students from rural and urban communities that have historically had limited access to health care. She leads the development of new outreach programs to help foster interest in the health sciences and navigate the process of enrolling in medical school. 
Email Our Team