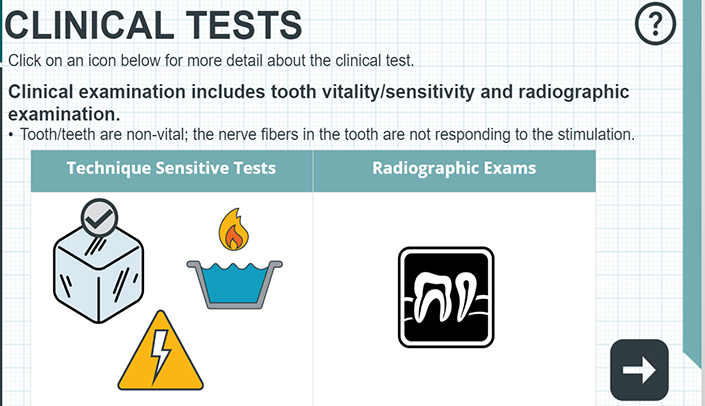 Some modules require Adobe Flash Player to display video and animated content correctly.
Differential Diagnosis of Periapical Lesions
This module will assist the learner to identify likely differential diagnosis for periapical radiolucencies.
Format: E-Learning Module
Development Date: January 21, 2019
Discipline: Dentistry
---
Permission:
This content is
available for faculty
to use in their course. To show a link to this content,
please complete the form
below
.