Benefits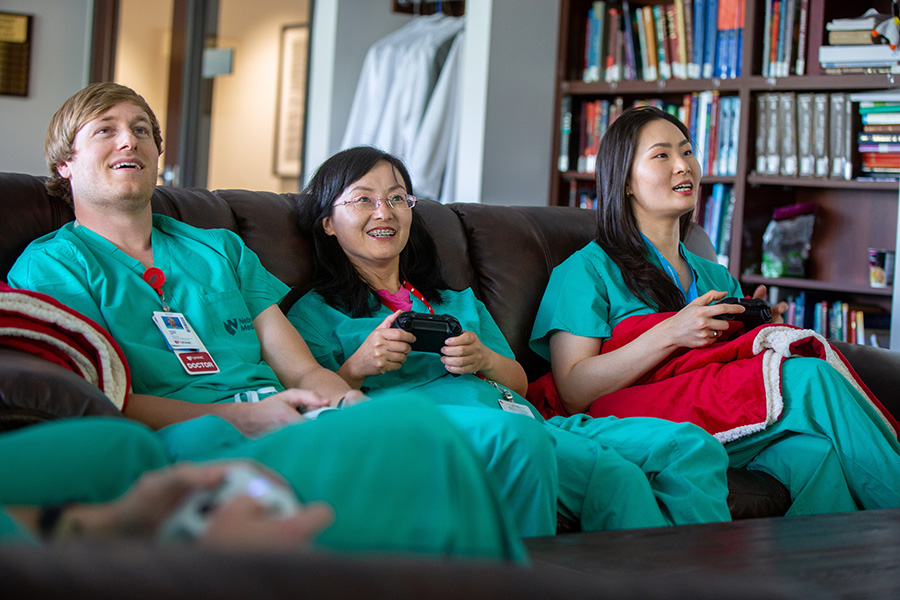 Our residents find a supportive environment in which to develop research, education and patient care knowledge and skills.
In addition to benefits and salary information for all UNMC residents, our residents receive:
A set of lenses to use during residency training.
A full set of the American Academy of Ophthalmology's Basic and Clinical Science Course textbooks.
Educational funds are provided each year so residents can purchase additional books, study materials, lenses, or equipment.
PGY4 residents receive education days and travel funds to attend a national meeting. Additional funding is available for residents at any PGY level who are invited to present a paper or poster at a scientific conference.
In addition to the Santen Resident Training Laboratory (the program's phaco wet lab), the Stanley M. Truhlsen Jr. Ophthalmic Surgical and Diagnostic Simulation Center is our residency program's sim lab, featuring the VRMagic Eyesi Surgical Simulator Suite, which allows our residents to practice their cataract and retinal microsurgical skills at any time to achieve far greater levels of confidence and proficiency.
Residents in good standing are eligible to moonlight in PGY2 and above years with program approval.