Proactive Research,
Active Response
Cutting-Edge Innovations
The Global Center for Health Security has launched The Transmission, a curated weekly wrap-up of timely, relevant news and data focused on global health security. The newsletter is curated and produced by Claudinne Miller, a former Department of Defense intelligence analyst who has for years produced reports to top-level U.S. government leadership and international public health, academic, and government leaders about past outbreaks like H5N1, H1N1, Ebola, and COVID. Miller has an extensive background as an intelligence analyst with experience in the U.S. Intelligence Community and the U.S. Department of Defense.
Project NExT is a transformational public-private partnership to create a federal, all-hazard health security disaster response space that is adaptable and leverages the University of Nebraska Medical Center/Nebraska Medicine's experience and global leadership in infectious diseases and biopreparedness.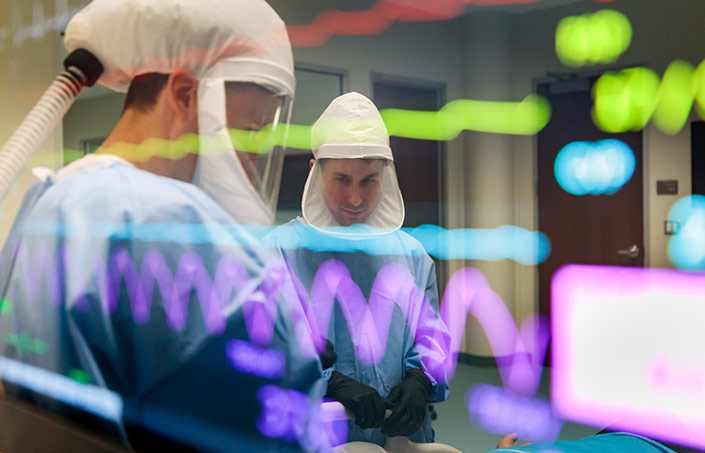 Discover Our Training, Simulation & Quarantine Center
International Engagement
The GCHS serves as an international resource and continues to lead the way in readiness training all over the world.