Proactive Research,
Active Response
Cutting Edge Innovations
Project NExT is a transformational public-private partnership to create a federal, all-hazard health security disaster response space that is adaptable and leverages the University of Nebraska Medical Center/Nebraska Medicine's experience and global leadership in infectious diseases and biopreparedness.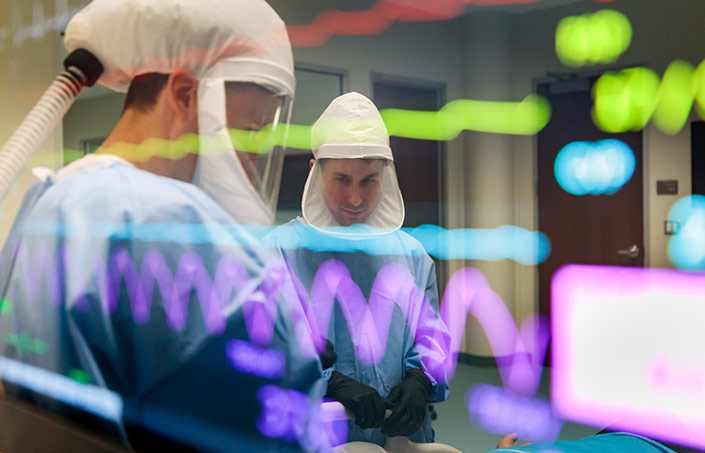 The generous contributions of our supporters ensure our ability to continue to perform innovative research, provide immediate response efforts, and deliver educational opportunities to strengthen and overcome local, national, and international public health challenges.
Discover Our Training, Simulation & Quarantine Center
International Engagement
The GCHS serves as an international resource and continues to lead the way in readiness training all over the world.
COVID-19 Resources
The Global Center for Health Security, with contributions from UNMC's College of Public Health, has developed training and resource materials for the COVID-19 global pandemic.