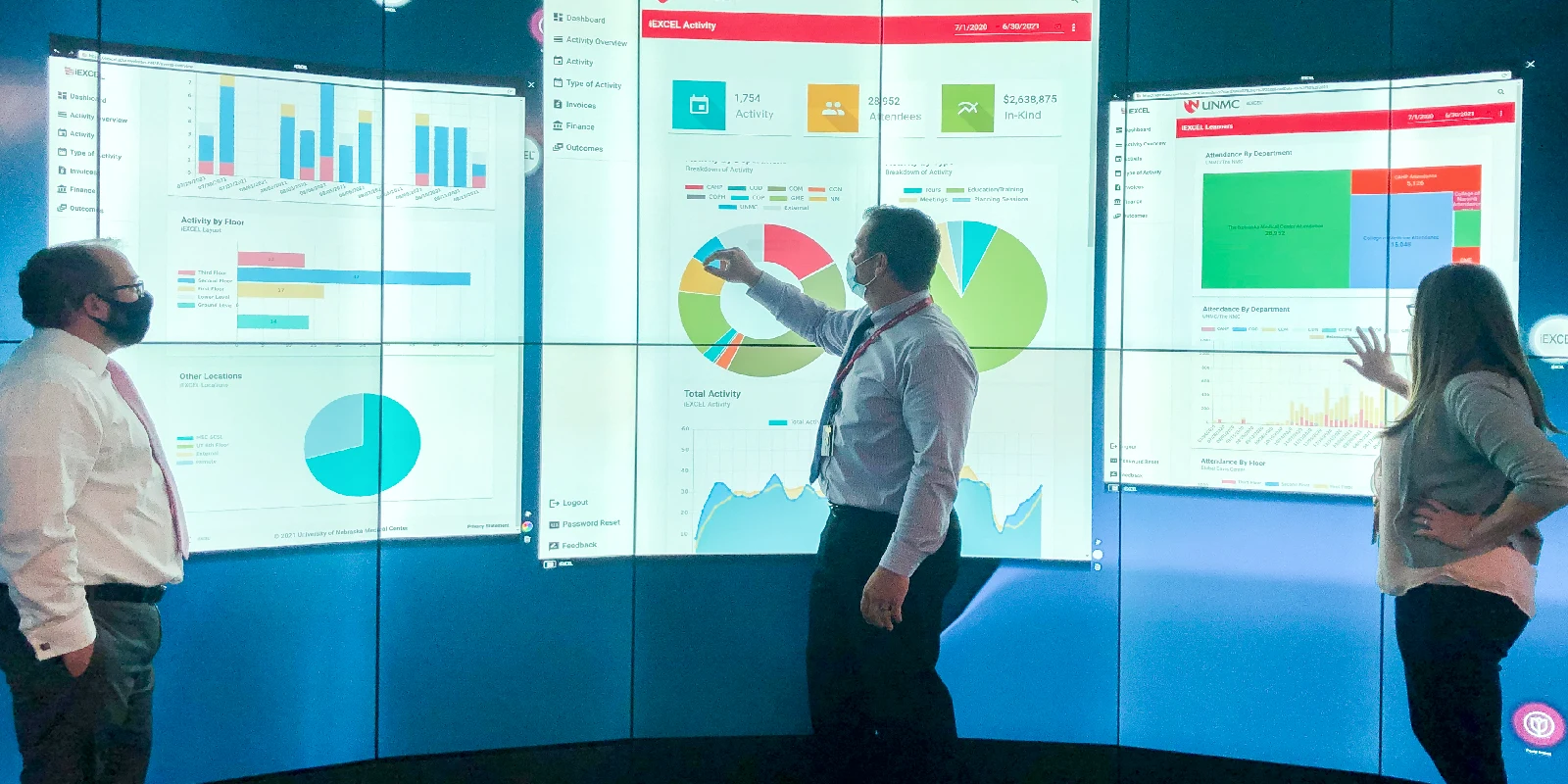 Since opening in 2020, the Davis Global Center facility and iEXCEL program have been economic game-changers for the state of Nebraska.
According to a new independent analysis, the center not only generated substantial economic impact during construction but continues to provide tens of millions of dollars annually in additional economic impact through health care training, workforce development and strategic collaborations.
$217.7 million generated from development and construction of center including 1,638 total jobs and $4 million in tax revenue
$22.4 million in annual impact on NE economy via iEXCEL operations, visitors and commercial spin-off from FY22
77,800+ learners since March 2020 providing direct and indirect impact on NE residents through health care services
4,700+ trainings since March 2020 for health care professionals to improve outcomes and cost of care for citizens of NE
50%+ of iEXCEL FY 22 revenue originated from sources other than state of NE including medical, technology, military and federal entities
Full Economic Impact Report
The Economic Impact of iEXCEL and the Davis Global Center on the State of Nebraska.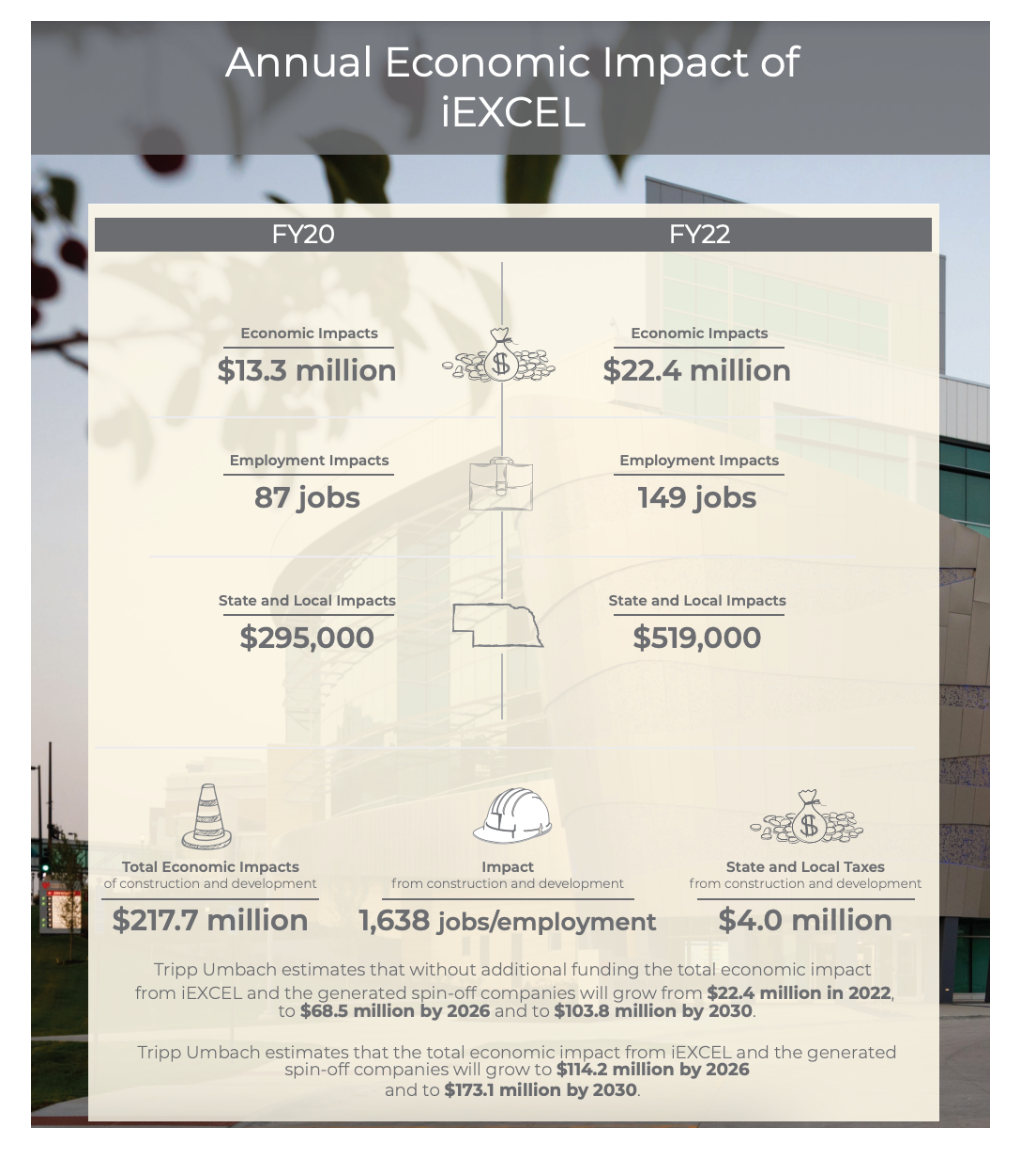 Economic Impact Highlights
Tripp Umbach Economic Impact Report Highlights.