SIM-NE Media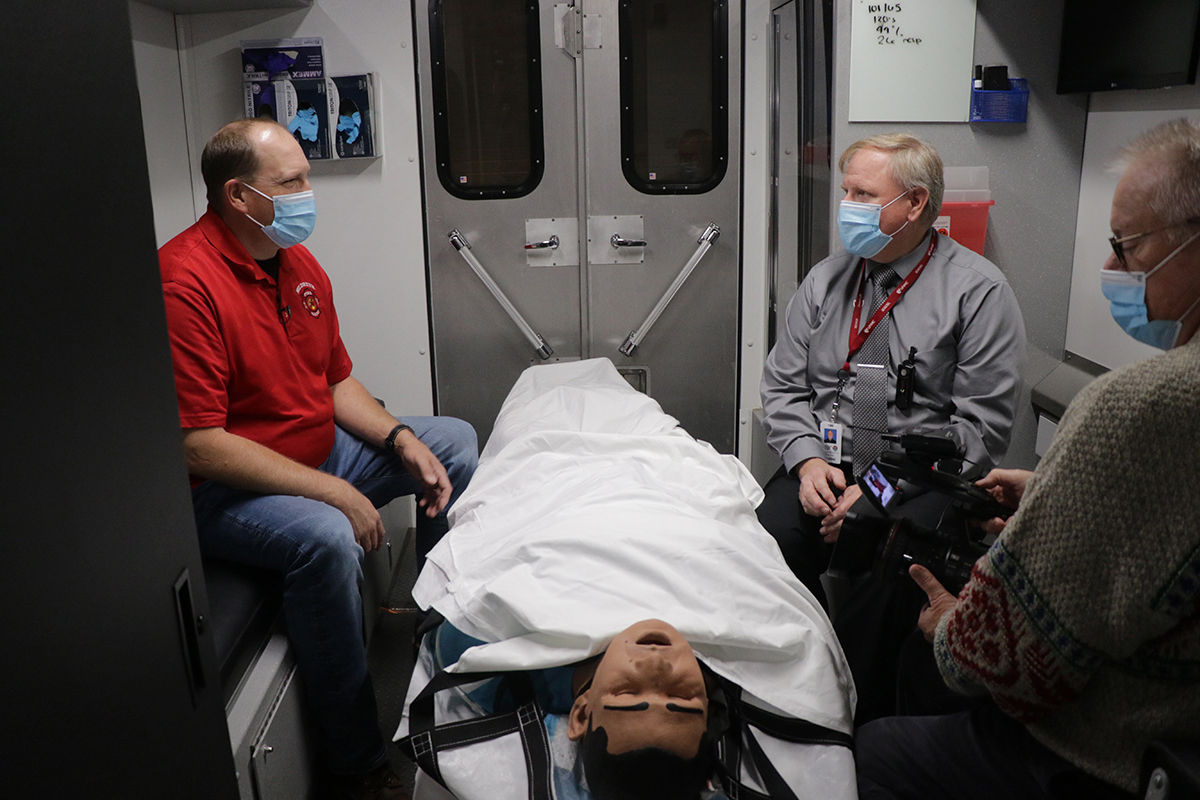 Media Content
Please see below for past publications, newsletters and video archives.
Fact Sheet
SIM-NE – Simulation In Motion-Nebraska
A mobile simulation training experience designed to increase life-saving training opportunities for rural emergency medical providers and hospitals through the use of mobile high-tech simulation trucks.
2016 4-door, Dual-axle, Custom Fabricated Truck
Cost: $500,000
Length 44 feet
Height 12.6 feet
Width 8 ½ feet (15 feet when sides are
expanded during training)
80-gallon fuel tank
Dual slide-out room extensions
Front section – Emergency department room
Middle section – Simulation control room
Rear section – Ambulance module
Equipment
Cost: $500,000
Onboard generator, mobile Wi-Fi hotspot
High fidelity patient simulators by CAE Healthcare. Simulators can respond to treatment they are given, can talk, breathe and bleed.
METIman – adult male
Fidelis Lucina – adult female capable of giving birth
Pediatric Hal
Newborn Troy
Pre-programmed computerized medical & trauma scenarios
Monitors display vital signs of patient simulators
Audio & video recording/playback capabilities

Participants will use real medical and rescue equipment that rural providers can use in the field or clinical settings.
Airway management and resuscitation equipment, cardiac monitor/defibrillators, medications, intravenous supplies, stretchers, immobilization devices.
Coverage region and base
Southeast, based in Omaha
Central, based in Kearney
Western, based in Scottsbluff
Northeast, based in Norfolk
Staffing
Licensed, experience health professionals and educators.