Simulation in Motion-Nebraska (SIM-NE)
Upcoming Events
Click on the Upcoming Events button to see the schedule of AHA Zoom training events and registration links.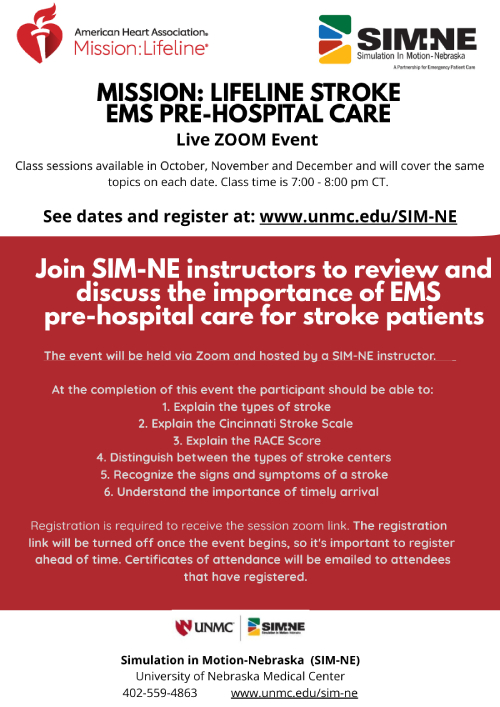 Past Events
View past events and find resources from previous events on our Facebook page.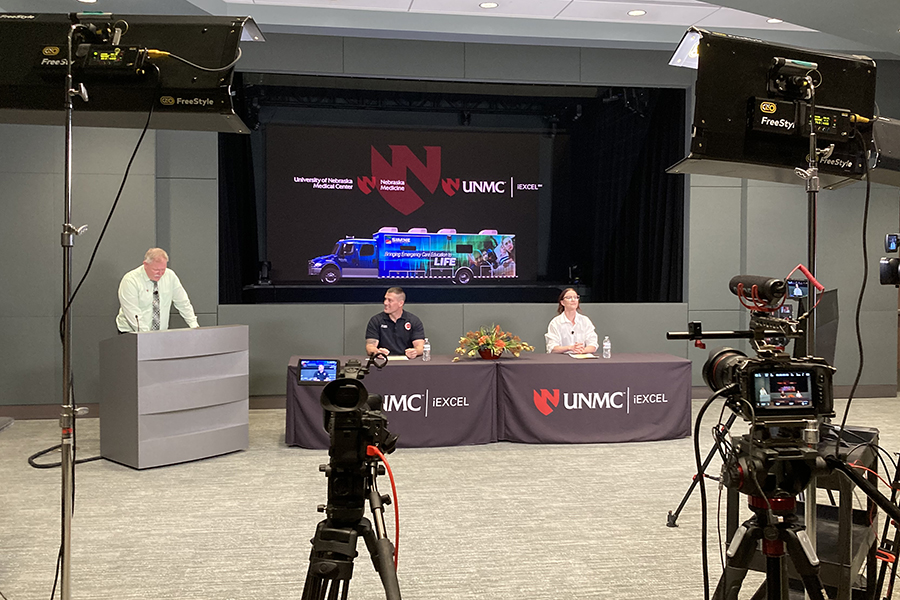 Mission
Simulation In Motion – Nebraska seeks to enhance the quality and accessibility of emergency medical education to rural/frontier areas by delivering high-quality, technologically advanced simulation training to the Emergency Medical Care Providers in Critical Access Hospitals and ambulance services across the entire state.
Vision
Experiential education resulting in all Nebraskans having high-quality pre-hospital and in-hospital emergency care.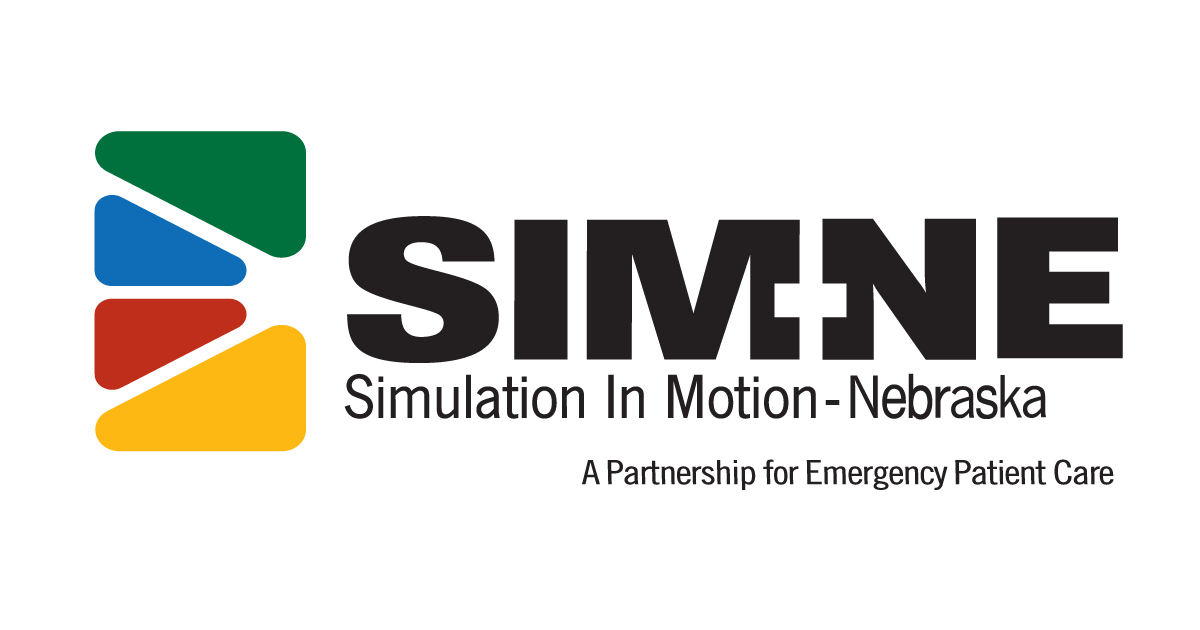 Important Links
Schedule a training, explore the mobile simulation units and view SIM-NE media and publications.
Under the Microscope SIM-NE Training Across Nebraska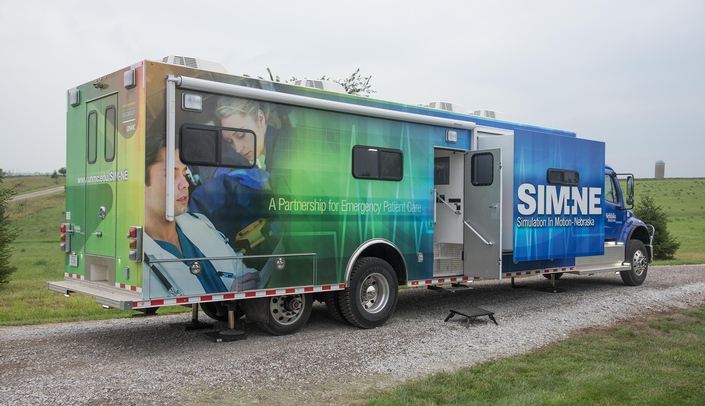 The UNMC Simulation in Motion-Nebraska program recognized a milestone recently when it conducted its 500th onsite training session.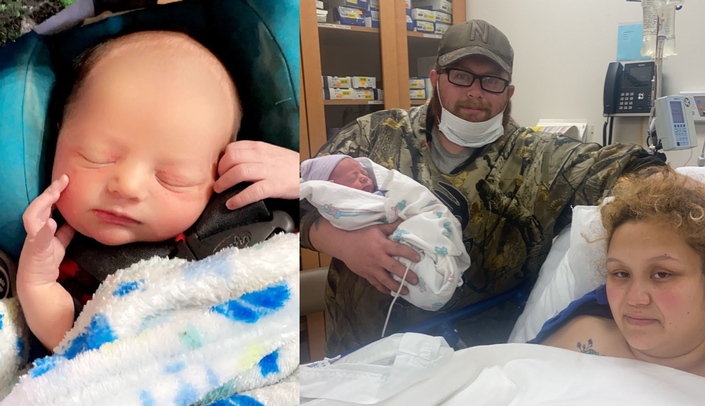 In a holiday movie-miracle coincidence, Hildreth Fire and Rescue delivered a baby in an ambulance — less than 48 hours after receiving specialized, high-tech training on emergency obstetrics from the University of Nebraska Medical Center's Simulation-in-Motion Nebraska (SIM-NE).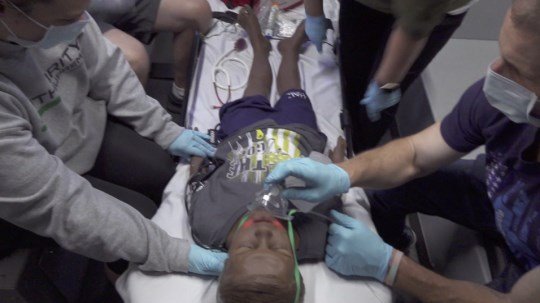 First responders have to be ready for anything no matter where they are.
Contact Us
For inquiries or to learn more about SIM-NE, contact program manager Douglas Dekker at 402-559-4868 or email below.