Simulation in Motion-Nebraska (SIM-NE)
Mission
Simulation In Motion – Nebraska seeks to enhance the quality and accessibility of emergency medical education to rural/frontier areas by delivering high-quality, technologically advanced simulation training to the Emergency Medical Care Providers in Critical Access Hospitals and ambulance services across the entire state. Our Vision – Experiential education resulting in all Nebraskans having high-quality pre-hospital and in-hospital emergency care.

Watch to Learn About SIM-NE
Take a minute to watch this video that shows you some of the exciting capabilities of the SIM-NE program.
Important Links
Schedule a training, explore the mobile simulation units and view SIM-NE media and publications.
Past Events
View past events and find resources from previous events on our Facebook page.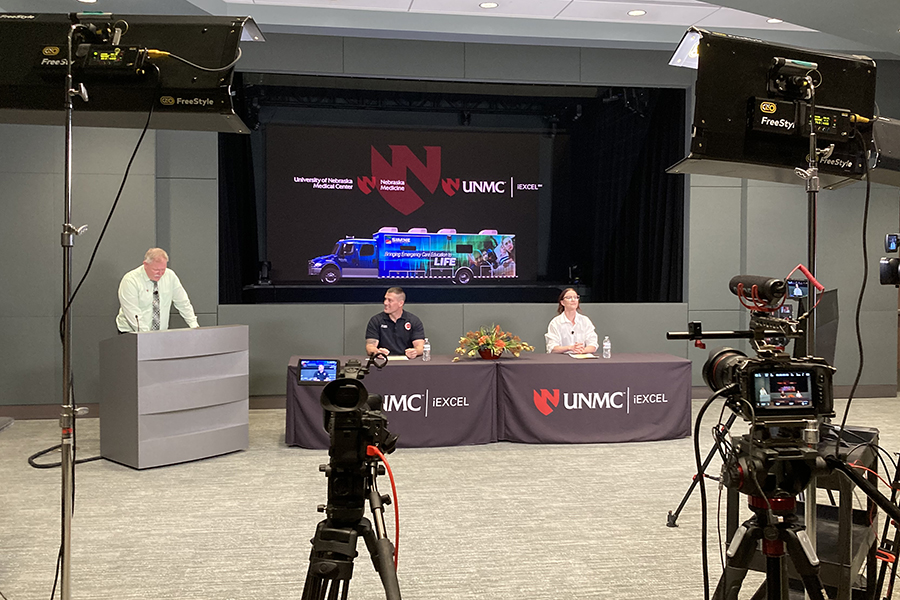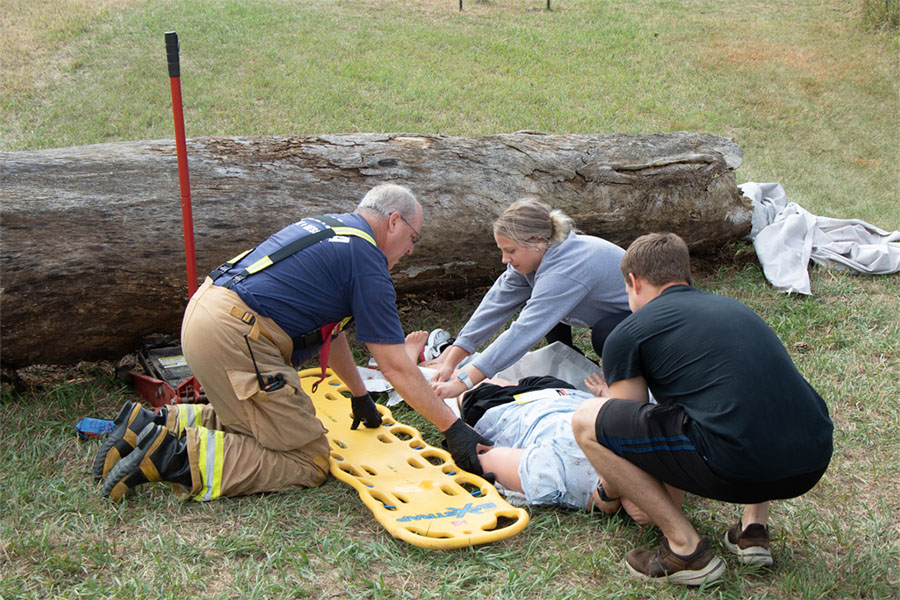 A tornado blows through a rural area, multiple injuries dot the landscape, and people are trapped underneath cars and tree trunks. This is only a drill, but it's made to be as real as possible for resident students and nurses in the emergency medical field at the University of Nebraska Medical Center.
Building upon the successes of Simulation in Motion-Nebraska, as well as lessons learned during the pandemic, UNMC's SIM-NE program is evolving into a hybrid training model that blends mobile on-site training with live virtual outreach events.
Additional EMT training rolled into Mary Lanning Healthcare, as Simulation in Motion-Nebraska made its way to Hastings to teach emergency professionals different ways to handle a situation. The SIM-NE trucks have the ability to simulate multiple scenarios and they reach more than 90% of the state. They also average two classes a week, and health officials say spreading this knowledge helps everyone.
Contact Us
For inquiries or to learn more about SIM-NE, contact assistant vice chancellor for clinical simulation, iEXCEL, Benjamin Stobbe, at 402-559-8410 or email below.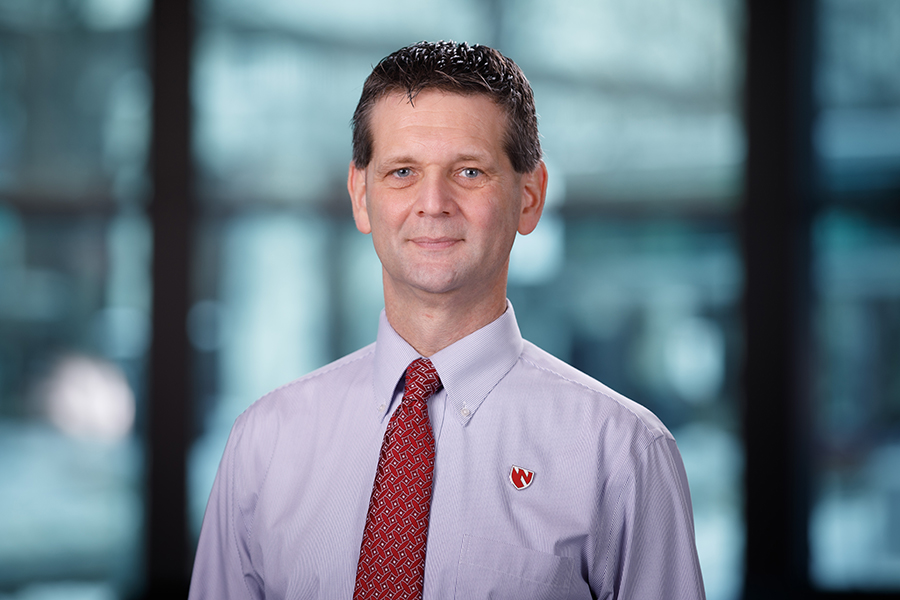 Contact Us
For inquiries or to learn more about SIM-NE, contact director, simulation operations, Jenni Bouckhuyt, at 402-552-2083 or email below.