UNMC Nephrology Fellowship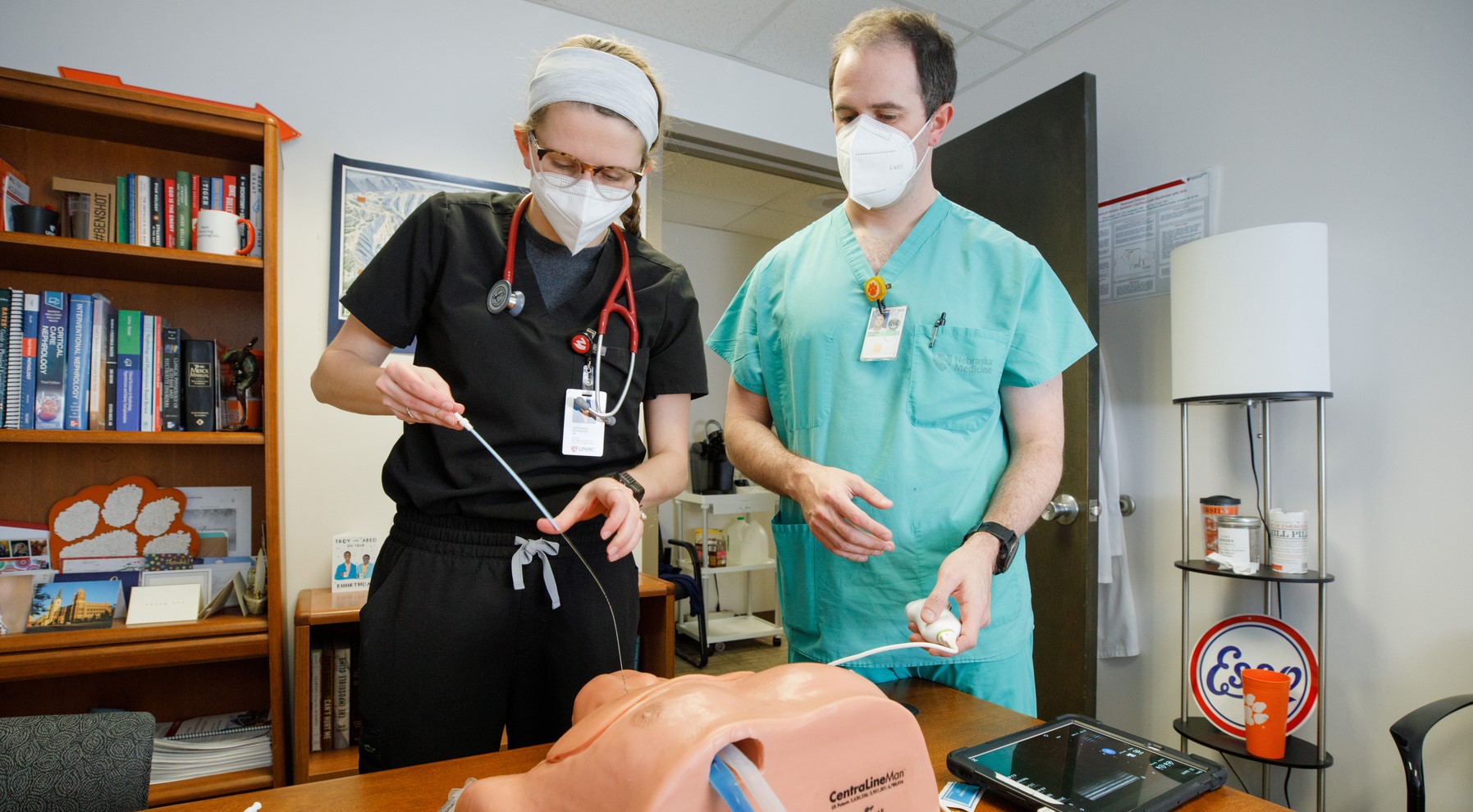 Fellows at UNMC are exposed to broad clinical experiences covering all aspects of inpatient and outpatient nephrology.
Our training program provides a supportive, fellow-centered learning environment while delivering exceptional care to patients across the spectrum of kidney disease. Dedicated UNMC faculty deliver unparalleled training as they prepare fellows to excel in their future careers, whether in private practice or academics. 
We emphasize personal and professional development, with a schedule designed to encourage work-life balance. Our flexible curriculum is tailored to the specific interests of the fellow, allowing opportunities to explore and gain expertise in their areas of choice, including interventional nephrology, critical care nephrology, transplantation, home dialysis, glomerulonephritis, research, education, or others.
Application Process
Our fellowship program uses the Electronic Residency Application Service (ERAS) application process and participates in the match via NRMP.  Please submit your application, letters of recommendation, and personal statement through the ERAS application.
ERAS Fellowships Application Site
Fellowship Program Director
Troy Plumb, MD
Fellowship Associate Program Director
Scott Westphal, MD
Fellowship Program Coordinator
Mackenzie Dehmer
Phone: 402-559-8504
Fax: 402-559-9504
Address:
Internal Medicine - Nephrology
983040 Nebraska Medical Center
Omaha, NE 68198-3040