Patient Care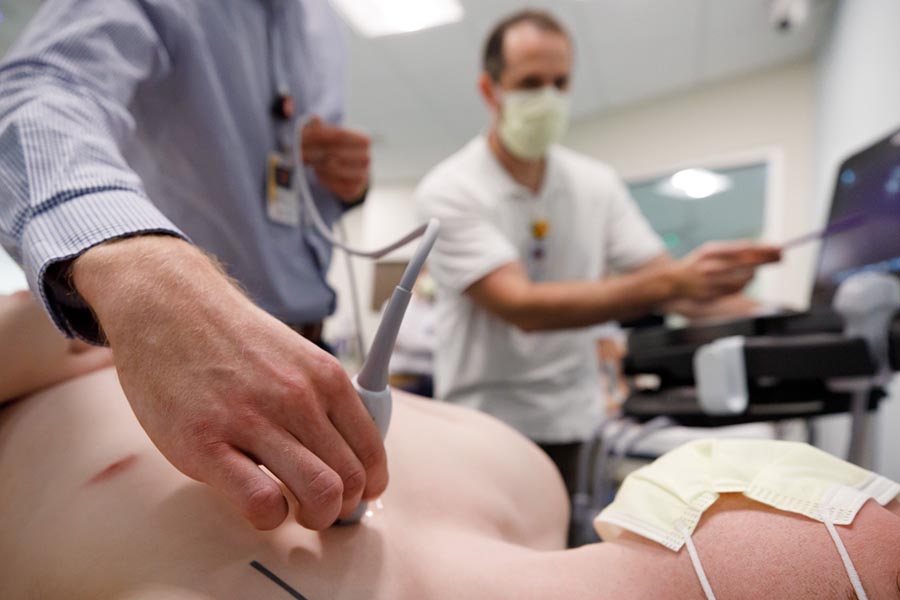 Our faculty members care for patients with chronic diseases of the kidney.
Patients with chronic kidney disease have specialized needs such as management of anemia, nutritional support, calcium, phosphorous and bone metabolism, as well as social support. 
As part of Nebraska Medicine's organ transplant program, our faculty members provide pre- and post-kidney transplant care, as well as evaluation of living donors. Faculty members also manage immunosuppression for patients transplanted elsewhere through the Nebraska Medicine Transplant Center. 
Outpatient Consultative Nephrology
Our faculty members provide outpatient consultative services through Nebraska Medicine outpatient and outreach clinics. These clinics focus on the diagnosis and management of all diseases affecting the kidney, including acute kidney injury, chronic kidney disease and its complications, refractory hypertension, diabetes mellitus, kidney stones, electrolyte abnormalities, primary glomerular diseases, proteinuria, and autoimmune diseases that affect the kidney such as systemic lupus erythematosis.
Dialysis
Our faculty members oversee the care of patients with chronic kidney disease undergoing various forms of dialysis or renal replacement therapy. 
In-center hemodialysis is typically performed three times weekly at a dialysis unit, whereas peritoneal dialysis and home hemodialysis are performed by the patient, typically with a care partner, at home.
Peritoneal Dialysis:
Faculty members provide peritoneal dialysis care (CAPD, CCPD) to patients throughout Nebraska and Western Iowa. The clinic is based at Fresenius Medical Care – Center Street in Omaha.

Home Hemodialysis:
Faculty members are medical directors for the only home hemodialysis program in Omaha and Western Iowa.
In-Center Hemodialysis
We provide in-center hemodialysis services at select dialysis clinics throughout Omaha and Western Iowa. Faculty members also serve as medical directors at the Fresenius Medical Care/Renal Advantage Incorporated Care Centers in Omaha, and the DaVita Dialysis Units in Harlan and Shenandoah Iowa